USA facing Guatemala tonight in Concacaf U-17 Championship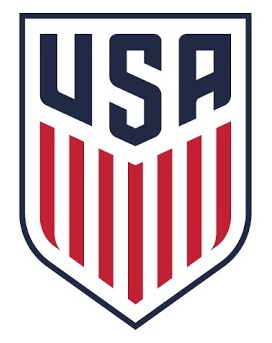 U.S. Under-17 Men's National Team vs. Guatemala
2019 Concacaf U-17 Championship – Group F
IMG Academy; Bradenton, Fla.
6:00 p.m. ET (Univision Deportes Network; Concacaf Facebook)
May 6, 2019
U-17 MNT WRAPS UP GROUP F AGAINST GUATEMALA: After two straight victories to kick off the 2019 Concacaf U-17 Championship, the U.S. Under-17 Men's National Team is in prime position to win Group F when it takes on Guatemala on Monday, May 6 at 6 p.m. ET.
After a rousing 3-2 comeback win vs. Canada and a dominant 6-1 showing against Barbados, a victory over Guatemala would secure the top spot in Group F for the USA. The U.S. has already clinched a spot in the knockout stage, as the top three teams in each group qualify to the Round of 16. Canada still has an opportunity to win Group F on goal differential should the U.S. lose to Guatemala.
+READ: USA advances to knockout phase of Concacaf U-17 Championship
Saturday's match will be broadcast on Univision Deportes Network and Concacaf Facebook. Follow the U-17 MNT throughout the tournament on Twitter. Instagram and Facebook.
USA GROUP F SCHEDULE
| | | | | |
| --- | --- | --- | --- | --- |
| Date | Match | Kickoff (ET)/ Result | Broadcast | Venue |
| May 2 | USA vs. Canada | W 3-2 | Concacaf Facebook, UDN | IMG Academy; Bradenton, Fla. |
| May 4 | USA vs. Barbados | W 6-1 | Concacaf Facebook, UDN | IMG Academy; Bradenton, Fla. |
| May 6 | USA vs. Guatemala | 6 p.m. | Concacaf Facebook, UDN | IMG Academy; Bradenton, Fla. |
GROUP F STANDINGS AND RESULTS:
| | | | | | |
| --- | --- | --- | --- | --- | --- |
| Team | W | L | D | GD | Pts. |
| USA | 2 | 0 | 0 | 6 | 6 |
| Canada | 1 | 1 | 0 | 1 | 3 |
| Guatemala | 0 | 1 | 1 | -2 | 1 |
| Barbados | 0 | 1 | 1 | -5 | 1 |
Date Match-up
May 2 Barbados 1, Guatemala 1
May 2 USA 3, Canada 2
May 4 USA 6, Barbados 1
May 4 Canada 4, Guatemala 2
USA IN DRIVER'S SEAT FOR TOP OF GROUP F: After two straight victories to open the Concacaf U-17 Championship, the USA can clinch Group F with a win or draw against Guatemala. If the U.S. wins the group, it will face Guadeloupe in the Round of 16. Guadeloupe is one of four countries that advanced directly to the knockout stage from a pre-tournament qualifying competition.
The USA faced an early 2-0 deficit in its opener against Canada but rallied in the second half with three unanswered goals to secure a win. Facing Barbados in its second group stage game, the U.S. came out firing with four first-half goals from Kobe Hernandez, Adam Saldana and two from Gianluca Busio. Dominant in possession for nearly the entire match, the USA added two more tallies in the second half, an own goal from Barbados and a goal from Alfonso Ocampo-Chavez for an authoritative 6-1 win.
The U-17s have been lethal on set pieces in their first two games, scoring six either directly from or through free kicks and corners. Gianluca Busio's three goals have him tied for the tournament scoring lead. Two years ago, Busio paced the U-15 Boys' National Team in scoring at the 2017 Concacaf U-15 Boys' Championship with five goals in four games. Saldana's goal was his second in his team-leading 18 appearances for the U-17 MNT this cycle.
USA VS. GUATEMALA NOTES:
This will be the sixth meeting between the USA and Guatemala at this tournament. The USA is 5-0-0 against Los Chapines.
The countries' last clash came at the 2015 Concacaf U-17 Championship, a 4-1 group stage victory for the U.S. Recent U-23 MNT call-up Josh Perez netted a hat trick for the USA.
In 2013, MNT forward Corey Baird tallied the game-winning goal against Guatemala to clinch Group C for the USA.
The U.S. defeated Guatemala 3-0 on its home turf in Guatemala City during the 2013 competition.
Guatemala has participated in 10 of 18 previous Concacaf U-17 Championships. Its best finish came in 2013, when it reached the quarterfinals.
The Guatemala roster features 13 players born in 2002 and seven born in 2003.
U.S. U-17 MNT – 2019 Concacaf U-17 Championship Roster by Position (Club; Hometown; U-17 Caps/Goals)
GOALKEEPERS (2): 1-Damian Las (Chicago Fire; Norridge, Ill.; 14/0), 12-Chituru Odunze (Vancouver Whitecaps FC/CAN; Calgary, Alberta.; 5/0)
DEFENDERS (7): 4-Axel Alejandre (FC United; Chicago, Ill.; 15/1), 3-Adam Armour (North Carolina FC; Cary, N.C.; 12/0), 13-Mauricio Cuevas (LA Galaxy II; Los Angeles, Calif.; 3/0), 14-Tayvon Gray (New York City FC; Bronx, N.Y.; 11/0), 5-Kobe Hernandez (LA Galaxy; Los Angeles, Calif.; 16/2), 2-Joe Scally (New York City FC; Lake Grove, N.Y.; 16/1), 15-John Tolkin (New York Red Bulls; Chatham, N.J.; 4/0)
MIDFIELDERS (5): 7-Gianluca Busio (Sporting Kansas City; Greensboro, N.C.; 9/5), 20-Gilbert Fuentes (San Jose Earthquakes; Tracy, Calif.; 15/0), 8-Bryang Kayo (D.C. United; Poolesville, Md.; 1/0), 6-Daniel Leyva (Seattle Sounders FC; Las Vegas, Nev.; 2/0), 16-Adam Saldana (LA Galaxy; Panorama City, Calif.; 18/2)
FORWARDS (6): 18-Jack de Vries (Philadelphia Union; Wayne, Pa.; 2/0), 17-Tyler Freeman (Sporting Kansas City; Shawnee, Kan.; 4/1), 19-Alfonso Ocampo-Chavez (Seattle Sounders FC; Kent, Wash.; 16/6), 9-Ricardo Pepi (North Texas SC; McKinney, Texas; 7/1), 10-Gio Reyna (Unattached; Bedford, N.Y.; 9/2), 11-Griffin Yow (D.C. United; Clifton, Va.; 8/3)
GUATEMALA – 2019 CONCACAF U-17 CHAMPIONSHIP ROSTER:
GOALKEEPERS (2): 1-Jose Aguirre, 12-Alessando Navarro
DEFENDERS (6): 6-Miguel Ardon, 13-Lucas Farias, 4-Andeson Gaitan, 3-Luis Gutierrez, 2-Jose Rasique, 16-Diego Santis
MIDFIELDERS (7): 17-Jose Arzu, 14-Edward Castro, 7-Carlos Lemus, 8-Kevn Ramirez, 15-Marcelo Saraiva, 5-Josue Trujillo, 18-Matteo Velasquez
FORWARDS (5): 20-Elmer Cardoza, 11-Alexander Garcia, 10-Andy Palencia, 19-Jose Tinoco, 9-Omar Villagran
LOS CHAPINES CHASING ADVANCEMENT: Guatemala has progressed to the knockout stage of this competition just once but has its eyes on the Round of 16. The top three teams in each group advance, and Guatemala currently sits third-place in the group. A win would punch its ticket to the next round, while a draw or loss could still get Los Chapines through depending on the Barbados-Canada result and goal differential.
In its opener, Guatemala battled Barbados to a scoreless first half before it found a breakthrough just after the break with a goal from Anderson Gaitan. It looked to have three points locked up to open the tournament, but Barbados found an equalizer in stoppage time to steal a point with a 1-1 result.
Guatemala challenged Canada in its second match but wasn't able to come away with a result. After the teams traded goals in the opening minutes, Canada opened things up with tallies in the 30th and 34th minutes. Diego Santis pulled one back for Guatemala in the 85th to add some intrigue to the final minutes, but Canada found an insurance goal in the final minute to secure a 4-2 win.
RUN-UP TO FLORIDA: After a busy year of programming in 2018, the Concacaf Championship represents the U-17s' third event of 2019. Last year, the team went 9-4-4 as it faced off against 11 different nations. The U-17 MNT's last international competition came at the 2018 Nike International Friendlies last December. There, the USA went undefeated in three tightly contested games against Portugal, Turkey and Brazil.
Players born on or after Jan. 1, 2002 are eligible for the 2019 Concacaf U-17 Championship, and head coach Raphael Wicky called in 16 players born in 2002 and four born in 2003.
TOURNAMENT FORMAT: This year marks the 19th Concacaf championship at this age level. Started in 1983, the regional competition sends four teams from North America, Central America and the Caribbean to the 2019 FIFA U-17 World Cup in Brazil.
The top three teams from each group qualify to the Round of 16. Four teams — Dominican Republic, Guadeloupe, Nicaragua and Puerto Rico — advanced directly to the Round of 16 from a pre-tournament qualifying phase. The four tournament semifinalists earn berths to the U-17 World Cup.
In the group stage, the USA was drawn against Canada, Barbados and Guatemala. The top 16 teams in the Concacaf U-17 ranking were drawn into the main group stage, while the bottom 19 teams duked it in a pre-qualifying tournament for four Round of 16 berths.