USA defeats El Salvador 2-1, clinches spot in FIFA U-20 World Cup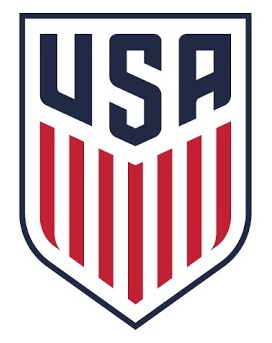 SAN JOSE, Costa Rica (Via U.S. Soccer) – The U.S. Under-20 Men's National Team utilized first-half strikes from Emmanuel Sabbi and Eryk Williamson to defeat El Salvador 2-1 and book a place at the 2017 FIFA U-20 World Cup in Korea Republic.
The victory marked the U-20 MNT's fourth-straight win at the 2017 CONCACAF U-20 Championship, and provides the U.S. with an opportunity to earn its first U-20 regional title when they take on Honduras in the Final on Sunday.
Knowing exactly what they needed to do in order to qualify, the U.S. came out confident from the first whistle and went ahead thanks to Sabbi's clinical finish in the 18th minute. Seven minutes later, Williamson's highlight-reel screamer from distance doubled the advantage for the U-20 MNT, before El Salvador cut the lead in half through Marvin Marquez's 35th minute effort.
A physical second half resulted in few chances, but saw both teams finish the game short-handed. El Salvador midfielder Kevin Reyes was sent off for a second yellow card in the 80th minute, before teammate Mario Rodriguez and U.S. midfielder Sebastian Saucedo were both shown red cards for an altercation in the 89th minute. The United States closed out the match, clinching the USA's qualification to a 15th  FIFA U-20 World Cup and the third under head coach Tab Ramos.
Up Next: The U-20 MNT advances to its third Final since the CONCACAF U-20 Championship took on its current format in 2009 and will go for its first regional title when they face Honduras on Sunday, March 5. Kickoff from Estadio Nacional de Costa Rica in San Jose is set for 4 p.m. ET and the match can be seen live on Univision Deportes Network and the CONCACAF Facebook Page.
2017 CONCACAF U-20 Classification Group D Standings
Team
GP
W
L
D
Pts.
GF
GA
GD
USA
2
2
0
0
6
3
1
+2
Mexico
2
1
1
0
3
6
2
+4
El Salvador
2
0
2
0
0
2
8
-6
 Goal Scoring Rundown:
USA – Emmanuel Sabbi (Eryk Williamson), 18th minute: Austin Trusty did well to shake off challenges in the center circle before playing a direct ball to Williamson. The midfielder received the pass and turned quickly to slide Sabbi through the El Salvador back line, where he slotted past onrushing goalkeeper Mario Martínez to open the scoring. USA 1, SLV 0 [WATCH]
USA – Eryk Williamson, 25th minute: The U.S. continued to seek out goals and found a beauty seven minutes later. Williamson controlled the ball in the middle of the park, before hitting a perfect diagonal ball towards the right corner for Brooks Lennon. The Real Salt Lake attacker quickly swung in a low cross that was turned away by Roberto Domínguez, but fell straight into Williamson's path, who chested down before unleashing a right-footed bullet from 25 yards that beamed into the top left corner. USA 2, SLV 0 [WATCH]
SLV – Marvin Marquez (Josue Rivera), 35th minute: El Salvador struck back 10 minutes laterwhen a throw-in from Josue Santos on the left saw Marquez flick a towards the end line for Rivera. Just at the edge of the area, the midfielder found Marquez with the outside of his right foot before the Alianza striker one-timed his effort inside the far post. USA 2, SLV 1 [WATCH]
Key Saves and Defensive Stops:
SLV – Kevin Reyes, 6th minute: Emmanuel Sabbi received a throw-in on the left and drove into the box before cutting back for Tyler Adams. The New York Red Bulls midfielder then laid off for Luca de la Torre, whose measured first-time effort was nodded out for a corner kick by Reyes.
NOTES:
The U.S. successfully qualified for their 15th FIFA U-20 World Cup, set to take place in Korea Republic from

May 20-June 11

.
The USA advanced to its third Final since the CONCACAF U-20 Championship moved to its current format in 2009, finishing as runners-up that year and in 2013.
Collecting the victory, Tab Ramos moves to 12-3-1 all-time in CONCACAF U-20 Championship play.
With the win, the USA improves its CONCACAF U-20 Championship record against El Salvador to 5-3-1.
Both Emmanuel Sabbi and Eryk Williamson scored their first goals of the tournament.
After receiving a red card in the 89th minute, midfielder Sebastian Saucedo will miss

Sunday's

Final due to suspension.
– U.S. Under-20 Men's National Team Match Report –
Match: U.S. U-20 Men's National Team vs. El Salvador
Date: March 3, 2017
Competition: 2017 CONCACAF U-20 Championship – Classification Stage
Venue: Estadio Nacional; San Jose, Costa Rica
Kickoff: 6:30 p.m. ET
Attendance: TBD
Weather: 65 degrees; mostly clear
Scoring Summary:     1              2              F
USA                             2              0              2
SLV                              1              0              1
USA – Emmanuel Sabbi (Eryk Williamson)    18th minute
USA – Eryk Williamson                                   25
SLV – Marvin Marquez (Josue Rivera)           35                                                         
Lineups:
USA: 1-Jonathan Klinsmann; 2-Marlon Fossey, 4-Tommy Redding, 6-Justen Glad, 13-Auston Trusty; 8-Tyler Adams, 5-Erik Palmer-Brown (Capt.) (11-Sebastián Saucedo, 32), 7-Eryk Williamson; 17-Brooks Lennon (16-Jeremiah Gutjahr, 80), 18-Emmanuel Sabbi (19-Coy Craft, 72), 10-Luca De La Torre
Subs not used: 12-JT Marcinkowski, 3-Danny Acosta, 9-Jeremy Ebobisse, 15-Jonathan González, 20-Jonathan Lewis
Head coach: Tab Ramos
SLV: 1-Mario Martínez; 2-Oscar Menjivar, 3-Roberto Domínguez (Capt.), 15-Denilson Rosales (16-Diego Chávez, 21); 5-Josue Santos, 6-Diego Cartagena (14-Marcos Rodríguez, 66), 7-Kevin Reyes, 13-Fernando Castillo (11-Jonathan Aguilar, HT), 17-Walter Chiguila; 10-Marvin Marquez, 19-Josue Rivera
Subs not used: 18-Alan Carrillo, 4-Ronald Gómez, 8-Héctor Quinteros, 9-Brayan Paz, 12-Enrique Contreras, 20-Amilcar Bermúdez
Head coach: Eduardo Lara
Stats Summary: USA / SLV
Shots: 14 / 7
Shots on Goal: 6 / 3
Saves: 2 / 3
Corner Kicks: 5 / 2
Fouls: 30 / 23
Offside: 2 / 4
Misconduct Summary:
USA – Auston Trusty (caution)                   31st minute
USA – Brooks Lennon (caution)                 44
USA – Tommy Redding (caution)               49
USA – Justen Glad (caution)                      61
SLV – Kevin Reyes (caution)                      67
SLV – Mario Martínez (caution)                  70
SLV – Kevin Reyes (caution)                      80
SLV – Kevin Reyes (sent off)                      80
SLV – Josue Santos (caution)                    82
SLV – Marcos Rodríguez (sent off)            89
USA – Sebastián Saucedo (sent off)          89
Officials:
Referee: Jafeth Parea (PAN)
Assistant Referee 1: Ronald Bruna (PAN)
Assistant Referee 2: Melvyn Cruz (HON)
4th Official: Melvin Matamoros (HON)
ussoccer.com Man of the Match: Emmanuel Sabbi