USA battles Germany for spot in U-17 World Cup Quarterfinals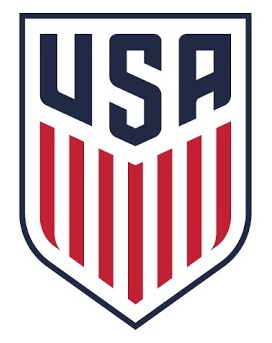 (Via U.S. Soccer) – With a 2018 FIFA U-17 Women's World Cup quarterfinal spot hanging in the balance, the USA will face Germany in its final group stage game on Wed., Nov. 21 at 3 p.m. ET (FS2, Telemundo Deportes App and TelemundoDeportes.com). Group C is wide-open after the first four games, as all four teams are tied with three points each. After a 3-0 victory over Cameroon to open the tournament, and dropping a 3-0 result to Korea DPR in its second match, a win against Germany will book the U.S. passage to the knockout round.
U-17 WOMEN'S WORLD CUP DIGITAL MEDIA GUIDE

For more on the U-17 WNT at the U-17 WWC, check out the digital media guide for complete info on players, stats, results from the full 2017-18 cycle, team history and everything else about the squad set to take on the world in Uruguay.
USA GROUP C SCHEDULE
| | | | |
| --- | --- | --- | --- |
| DATE | MATCH | KICKOFF (ET)/RESULT | VENUE |
| Nov. 14 | USA vs. Cameroon | 3-0 | Estadio Profesor Alberto Suppici; Colonia, Uruguay |
| Nov. 17 | USA vs. Korea DPR | 0-3 | Estadio Profesor Alberto Suppici; Colonia, Uruguay |
| Nov. 21 | USA vs. Germany | 3 p.m. FS2, Telemundo Deportes App, TelemundoDeportes.com | Estadio Charrua; Montevideo, Uruguay |
QUARTERFINAL QUALIFICATION SCENARIOS: The USA automatically clinches a berth to the knockout round with a victory against Germany, regardless of the result in the other Group C match between Cameroon and Korea DPR, which will kick off simultaneously. The USA can advance with a draw, but only if Cameroon and Korea DPR also draw, and the USA scores two more goals than Korea DPR.
It's also possible for the USA to win the group. If the USA beats Germany and the Cameroon-Korea DPR match doesn't end in a draw, it will come down to goal differential for seeding (Korea DPR and the USA are currently at zero, Cameroon sits at minus-two). If the USA wins and the other match ends in a draw, the USA is automatically the group winner and the second-place team will be decided on goal differential between Cameroon and Korea DPR. If both matches end in a draw and the USA advances on total goals scored, it will finish second in Group C.
GROUP C STANDINGS AND RESULTS

| | | | | | | | | |
| --- | --- | --- | --- | --- | --- | --- | --- | --- |
| Team | GP | W | L | T | GF | GA | GD | Pts. |
| Germany | 2 | 1 | 1 | 0 | 4 | 2 | 2 | 3 |
| Korea DPR | 2 | 1 | 1 | 0 | 4 | 4 | 0 | 3 |
| USA | 2 | 1 | 1 | 0 | 3 | 3 | 0 | 3 |
| Cameroon | 2 | 1 | 1 | 0 | 1 | 3 | -2 | 3 |
WATCH THE FIFA U-17 WWC: All of the USA's group stage matches are being broadcast live on Fox Sports 2. Following pool play, all knockout round games will also be broadcast live on FS2. Matches are also available to be streamed on the Fox Sports App.
The USA's matches will be broadcast in Spanish on Telemundo platforms. The match against Germany will be streamed on the Telemundo Deportes App and TelemundoDeportes.com.
USA VS. GERMANY
The USA faced Germany in the semifinals of the 2008 U-17 WWC, winning 2-1.
Germany is one of six teams to qualify for all six editions of the FIFA U-17 WWC. The European power has made it out of the group stage five of six times, finishing third in 2008 and fourth in 2012.
The U-17s are 4-1-1 against European teams during this cycle. They're 1-0-2 against UEFA nations at this tournament all-time.
Two players on the U.S. roster were born in Germany: defender Talia DellaPeruta, whose parents both served in the Air Force, and goalkeeper Julia Dohle, whose parents are German. She moved to the USA at age eight.
The Germany roster features players from two birth years: 13 born in 2001 and eight born in 2002.
All 21 players compete for 10 clubs across Germany, led by seven from legendary German club Bayern Munich. Thirteen players are playing for clubs currently in the Frauen-Bundesliga, the top women's league in Germany.
Three players have scored for Germany so far in Uruguay: Gia Corley (two), Charlotte Blümel (one) and Sophie Weidauer (one).
Five players have played all 180 minutes for Germany at this tournament: goalkeeper Wiebke Williebrandt, defenders Emilie Bernhardt, Laura Donhauser and Greta Stegmann and midfielder Vanessa Fudalia.
Two different players captained Germany in its first two games: forward Ivana Fuso and defender Greta Stegmann.
Head coach Ulrike Ballweg is a former assistant for the full German Women's National Team, helping the squad to the 2007 FIFA Women's World Cup and the gold medal at the 2016 Rio Olympic Games.
The USA and Germany will play in the Uruguayan capital of Montevideo after both teams played their first two matches in Colonia, about two hours to the west. Estadio Charrua is home to Uruguay's national rugby team, and named after the Charrua people, one of the first indigenous groups to inhabit present-day Uruguay.
USA DEALT TOUGH LOSS, BUT IN PRIME POSITION: After falling 4-1 to Germany in its opening match, reigning U-17 WWC champion Korea DPR struck back against the USA, handing the U-17s a 3-0 defeat. While the U.S. defense held strong in the run of play, buoyed by another solid performance from goalkeeper Angelina Anderson and center backs Michela Agresti and Natalia Staude, set plays proved to be the USA's kryptonite. All three of the reigning champion's goals came off of corner kicks, including its first two corners of the match.
In the World Cup opener, the USA's stout defense, paired with a brace from Sunshine Fontes and a goal from Mia FIshel, boosted the U-17s to a 3-0 victory over Cameroon. In a match that saw Cameroon shown six cards, the back line came up clutch against an aggressive attack and the offense was able to overcome a very physical Cameroon defense. Mia Fishel tallied the opening and Sunshine Fontes hammered home a penalty after Cameroon's starting goalkeeper was sent off. The Hawaiian secured the victory for the U.S. in the 81st minute with a long-range chip over the back-up 'keeper.
SPLASHY START, SETBACK FOR GERMANY: Germany earned one of the most impressive opening results of the tournament with a 4-1 win over reigning champion Korea DPR. While the game was tighter than the score line suggests, Germany was clinical in its finishing and imposed itself on Korea from the start.
After giving the USA a fight in its opening match, Cameroon battled Germany to a scoreless draw through the first 54 minutes of their Nov. 14 match-up.  The Cameroonians kept the pressure on Germany in the first half, and their breakthrough came on a poorly-cleared ball in the back that led to a two-on-one vs. the German goalkeeper. Alice Kameni dished to Marie Ngah, who hammered home the game's lone score. The result locked up all four Group C teams at three points, leaving things wide-open on Wednesday's for the final day of group play.
2018 U.S. U-17 Women's World Cup Roster by Position (Club; Hometown; U-17 Caps/Goals)
GOALKEEPERS (3): Angelina Anderson (Mustang Soccer Club; Danville, Calif.; 16/0), Julia Dohle (New York City FC; Scarsdale, N.Y.; 5/0), Lindsey Romig (IMG Academy; Midlothian, Va.; 9/0)
DEFENDERS (6): Michela Agresti (FC Stars; Swampscott, Mass.; 18/2), Talia DellaPeruta (Tophat; Cumming, Ga.; 24/1), Samar Guidry (FC Dallas; McKinney, Texas; 4/0), Smith Hunter (Reign Academy; Seattle, Wash.; 17/0), Makenna Morris (Bethesda SC; Germantown, Md.; 20/3), Natalia Staude (Tophat; Atlanta, Ga.; 20/0)
MIDFIELDERS (5): Hannah Bebar (Eclipse Select SC; Naperville, Ill.; 14/2), Maya Doms (Davis Legacy Soccer Club; Davis, Calif.; 28/11), Mia Fishel (San Diego Surf; San Diego, Calif.; 28/6), Sophia Jones (San Jose Earthquakes; Menlo Park, Calif.; 18/1), Astrid Wheeler (Concorde Fire; Atlanta, Ga.; 20/2)
FORWARDS (7): Trinity Byars (Solar Soccer Club; Richardson, Texas; 4/0), Jordan Canniff (Washington Spirit Academy – Maryland; California, Md.; 27/9), Isabella D'Aquila (So Cal Blues; Mission Viejo, Calif.; 15/9), Sunshine Fontes (Hawaii Rush; Wahiawa, Hawaii; 31/24), Payton Linnehan (FC Stars; Douglas, Mass.; 24/8), Samantha Meza (Solar Soccer Club; Dallas, Texas; 19/2); Trinity Rodman (So Cal Blues; Laguna Niguel, Calif.; 8/2)
Germany – 2018 FIFA U-17 Women's World Cup Roster by Position (Club)
GOALKEEPERS (3): 1-Wiebke Willebrandt (TuS Lipperode 1919 E.V.), 12-Maria Luisa Grohs (1.FC Gievenbeck 1949 E.V.), 21-Pauline Nelles (1. FC Koln)
DEFENDERS (8): 6-Anna Aehling (FSV Gutersloh 2009), 4-Emilie Bernhardt (Bayern Munich), 18-Charlotte Bluemel (FSV Gutersloh 2009), 2-Laura Donhauser (Bayern Munich), 15-Lina Jubel (VfL Wolfsburg), 3-Julia Pollak (Bayern Munich), 14-Madeline Steck (FFC Frankfurt), 5-Greta Stegemann (SC Freiburg)
MIDFIELDERS (6): 19-Pauline Berning (FSV Gutersloh 2009), 7-Gia Corley (Bayern Munich), 13-Aliya Diagne (SV Germania 1913 Gottelborn EV), 11-Vanessa Fudalla (Bayern Munich), 8-Leonie Koester (Bayern Munich), 17-Leonie Weber (Bayern Munich)
FORWARDS (4): 16-Gentiana Fetaj (FSV Gutersloh 2009), 10-Ivana Juso (SC Freiburg), 9-Shekiera Martinez (FFC Frankfurt), 20-Sophie Weidauer (FFC Turbine Potsdam)
HOW THEY GOT HERE
Germany qualified for the World Cup as runner-up at the 2018 UEFA Women's Under-17 Championship. The Germans are the competition's most-successful squad, taking home the title in six of 11 editions.
Die Nationalelf qualified for the European championship as winner of elite round group 7, topping Iceland, Azerbaijan and Ireland.
In the group stage of the UEFA Championship this May, Germany took down fellow World Cup qualifier Finland 2-1, drew the Netherlands 2-2 and rolled past Lithuania 8-0.
Germany downed England 8-0 in the semifinals of the tournament, clinching its World Cup berth. In the final, Germany fell 2-0 to Spain on two second-half goals.
Forward Shekiera Martinez finished as the qualifying tournament's leading scorer with nine goals.
Fourteen players were on the Germans' European Championship roster.
ALREADY ADVANCED: Three of eight teams have already clinched their spots in the quarterfinals after two matches: Canada, Ghana and New Zealand. Group A wrapped up on Friday, Nov. 16, with Ghana and New Zealand clinching qualification while Finland and host Uruguay were eliminated. Ghana and New Zealand will face off on Tuesday for the top spot in Group A. Canada qualified from Group D on Saturday, eliminating Korea Republic in the process. Should the USA advance, it would face a team from Group D in the quarterfinals: Canada, Colombia or Spain.