US Youth Soccer ODP Boys Thanksgiving Interregional schedule announced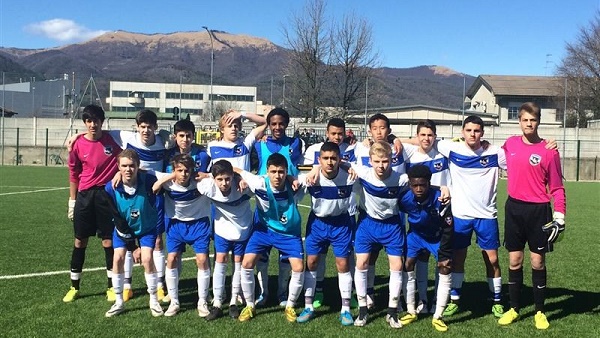 FRISCO, Texas (Via US Youth Soccer) — US Youth Soccer has announced the schedule for the annual US Youth Soccer Olympic Development Program (US Youth Soccer ODP) Boys Thanksgiving Interregional, set to take place Nov. 26 – 30 at Grande Sports World in Casa Grande, Ariz. Participating teams will be comprised of elite players in the 2001 and 2002 age groups, from each of the four US Youth Soccer Regions.
+Read: Schedule announced for US Youth Soccer National League Fall Showcase
The event will feature some of the nation's top players selected from US Youth Soccer State Association and Regional level evaluations. Players will train at practices, and also compete in matches against other regions, in front of national staff and collegiate coaches to maximize their exposure for selection to the next level of play.
US Youth Soccer ODP is the original Olympic development program. With programs in all 55 US Youth Soccer State Associations, it is available to any player. US Youth Soccer ODP is the only elite player development program that can claim members of Major League Soccer and the National Women's Soccer League, as well as the majority of current and past national and youth national team members, as alumni.
For complete information on the US Youth Soccer ODP Boys Thanksgiving Interregional, including daily recaps, visit www.USYouthSoccer.org/ODP/Boys. Stay tuned for Regional rosters which will be released on Nov. 6.
Tournament Page
Schedules, Results and Standing
Printable Event Schedule
Match Rules
2015 US Youth Soccer ODP Boys Thanksgiving Interregional Game Schedule:
Saturday, Nov. 28

2:00 PM

2002
  Region I v Region IV
Field 5

2:00 PM

2001
  Region I v Region IV
Field 6

3:30 PM

2001
  Region II v Region III
Field 5

3:30 PM

2002
  Region II v Region III
Field 6

Sunday

,

Nov. 29

2:00 PM

2002
  Region II v Region I
Field 5

2:00 PM

2001
  Region II v Region I
Field 6

3:30 PM

2001
  Region IV v Region III
Field 5

3:30 PM

2002
  Region III v Region IV
Field 6

Monday

,

Nov. 30

8:30 AM

2002
  Region I v Region III
Field 5

8:30 AM

2001
  Region I v Region III
Field 6

10:00 AM

2001
  Region II v Region IV
Field 5

10:00 AM

2002
  Region II v Region IV
Field 6