US Youth Soccer National League Boys complete day two in Orlando, Fla.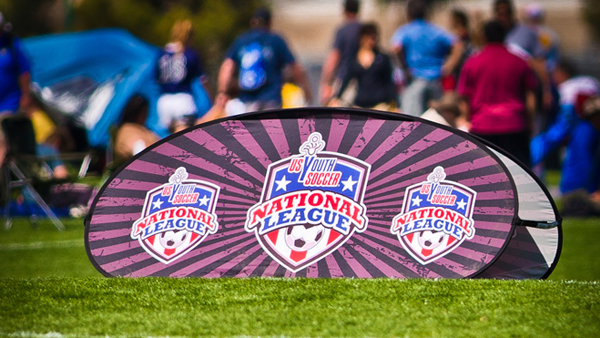 Day 2 of 3 complete
Scores and Standings | Get National League News | Video
ORLANDO, Fla. (Via US Youth Soccer) — The 2015-16 US Youth Soccer National League Boys showcased their talents in front of hundreds of college coaches in meaningful and competitive matches Monday at ESPN Wide World of Sports in Orlando, Fla., alongside the Disney Soccer Showcase. The boys teams competing in Orlando will wrap up their season on Tuesday, while the rest of the league will compete in Las Vegas March 11-13 before standings are finalized.
The first two teams —  Under-17 Baltimore Celtic 98/99 (MD) and Under-18 Lehigh Valley United 97 (PA-E) — earned a berth to the 2016 US Youth Soccer National Championships after securing a top-two finish on Sunday, and the competition of National League continues to show as no teams have secured a first place finish.
A handful of other teams have chances to clinch top-two finishes on Tuesday, including all four teams in the Under-17 Red Division, providing another example of the depth of the league and the skill of each team in the field.
+Read: US Youth Soccer National League resumes alongside Disney Showcase
National League teams earn their place in the league based on a proven track record of success in US Youth Soccer regional and national competitions and are among the nation's best. Competing for a league title and a spot in the US Youth Soccer National Championships, each and every game will play into who represents the National League this summer in Frisco, Texas.
The National League is an extension of the highly successful US Youth Soccer Regional Leagues (US Youth Soccer Region I Champions League, Midwest Regional League, Region III Premier League and Far West Regional League). The National League provides an avenue for teams to play in meaningful matches against top competition from across the country for continued development and opportunities for exposure at the national team, collegiate and professional levels.
Some highlights from Sunday's matches…
Under-15
Under-15 Blue Division's McLean 00 Green (VA) put itself in a great spot to clinch a spot in the 2016 US Youth Soccer National Championships with their 3-1 win today over Tennessee SC 19 (TN). Tennessee put the pressure on early, but some huge goal keeping from Tony Ducic kept his team in the game. Ducic made a 1-on-1 point blank save in just the first minute and a handful of incredible diving saves the rest of the half to keep Tennessee off the score sheet. McLean notched its first goal in the 22nd minute when Abel Luwis tapped in a cross that rolled through the box. McLean's Yassine Elkahloun scored what would be the game winner early in the second half and teammate Daniel Diaz-Bonilla added an insurance goal in the 54th minute. Tennessee got on the scoreboard with a Sam Khomtchenko goal in the 68th minute but it was too little too late and McLean got the 3-1 win.
Elsewhere in the Blue Division, United FA 01 Premier (GA) defeated LFSC Geerling (MO) 3-2 to put the pressure on McLean when the two sides meet tomorrow. A McLean win or tie clinches a spot to the National Championships while United FA can clinch a top two position with a win over McLean and a Tennessee SC loss.
In the Under-15 Red Division, GSA 01 Premier (GA) defeated Houstonians 2001 (TX-S) 2-1 to keep its shot at a top-two finish alive. First half goals from GSA's Denilison Silva-Banda and Jesus Chairez were enough to hold off Houstonians. Abdel Galaviz scored for the Houstonians in the second half, but the South Texas side couldn't find an equalizer. In the other Red Division game, Baltimore Celtic Dynasty 00/01 (MD) defeated FPYC Fury (VA) 1-0. The win gives both teams six points going into the last day of play.
Under-16
Dix Hills Hurricanes (NY-E) defeated South Carolina United FC 99 Elite (SC) 5-0 to put itself within striking distance of clinching a top two spot in the Under-16 Red Division. Dix Hills Samuel Steinberg scored the game's lone first half goal in the 20th minute of play. Dix Hills' Noel Reyes bulled his way through the South Carolina defense to bring the score to 2-0 in the 50th minute. With South Carolina pushing for late goals, Dix Hills took advantage and got their final goals three goals from Nicholas Acquafredda (2) and Ethan Homler. A win tomorrow against Chicago Fire Academy (IL) will earn Dix Hills a spot in the National Championships by clinching a top two finish. In the other Red Division game, United FA Premier (GA) defeated Chicago Fire Academy 8-0 to keep them alive. A win tomorrowagainst South Carolina and some help from the teams in Vegas, and United FA could find themselves with a top two finish.
In the Blue Division, Concorde Fire 99/00 (GA) won its game 2-1 over Sporting KC Academy (KS) to move to second in the division. Concorde is now in a position to advance, but will need some help from the teams playing in Vegas. A win tomorrow would put Concorde a top of the Division while it waits for results from Vegas March 11-13. In the other Blue Division game, Arlington Eagles Red (VA) tied FC Dallas 2000 Premier 1-1.
Under-17
Under-17 Blue Division's Baltimore Celtic 98/99 (MD) became the first National League team to earn its place in the 2016 US Youth Soccer National Championships with its 3-0 win over Arlington Attack Red (VA). Defending National Champions Baltimore Celtic now looks to win tomorrow to put itself in the best spot to finish in first place as it will then wait for Vegas results to find out the final standings. In the other Under-17 Blue Division game, Houston Express (TX-S) tied SDFC Rangers (NJ) 3-3 with both teams now sitting just three points behind the second place team.
The Under-17 Red Division is the one to watch tomorrow. Solar Chelsea Red 99 (TX-) had a chance to clinch the Red Division today but lost 1-0 to Loudoun 98 Red (VA) after Giovanni Vasquez scored the game's lone goal in the first half. In the other game, CESA 98 Premier (SC) and Penn Fusion 98 (PA-E) played to a 0-0 tie. Solar sits on top of the Red Division with 13 points, Loudoun and CESA have 12 points, and Penn Fusion is close behind with nine. Each game will be do or die as any of the four teams can clinch a top two finish depending on the results, with Solar, Loudoun and CESA vying for the top spot.
Under-18
Lehigh Valley United's chance to clinch first place today in the Under-18 Blue Division fell short at the end of a thrilling 3-3 match against FC Dallas 98 Premier (TX-N). LVU scored first with a Steven Gaber goal but FC Dallas' Gerber Chavez scored twice to give the North Texas side the lead going into half. LVU equalized in the 53rd minute on an Evan Vare blast after FC Dallas failed to clear the ball. FC Dallas regained the lead in the 82nd minute when Adan Garcia converted his penalty kick. With the game seemingly in hand for Dallas, Cameron Sheva found the back of the net for the game's final goal in the 89th minute. The point clinches a top two finish and a spot in the National Championships for LVU and now the Eastern Pennsylvania side will look for a tie or win against Arlington Impact Red (VA) in tomorrow's matchup to claim first place.
In the other Blue Division game, Arlington Impact Red defeated Tennessee SC 16 (TN) 1-0 to give itself a chance of securing a first place finish in their matchup tomorrow against LVU. An Arlington win will clinch the title for the Virginia side, but a tie or loss will put its future in the hands of the National League teams competing in Las VegasMarch 11-13.
In the Red Division, Alliance Academy 98 Black (MI) picked up its first points and win in this season's National League play with its 2-0 win over SAC Premier Blue (MD). In the other matchup, FC Alliance 98 Black (TN) defeated South Huntington Lightning (NY-E) 2-0. With all four teams out of reach of the top two spots, the Red Division will be decide by the teams participating in the final games in Las Vegas.
National League action continues Tuesday, Dec. 29, at the ESPN Wide World of Sports with games at 8:30 a.m.,10:30 a.m. and 12:30 p.m. Complete standings, scores and schedules, including goal scorers and match information, can be found at the results page here. Click on the score of each game for more information.