US Youth Soccer National League 2019-20 Season Preview: 19U Girls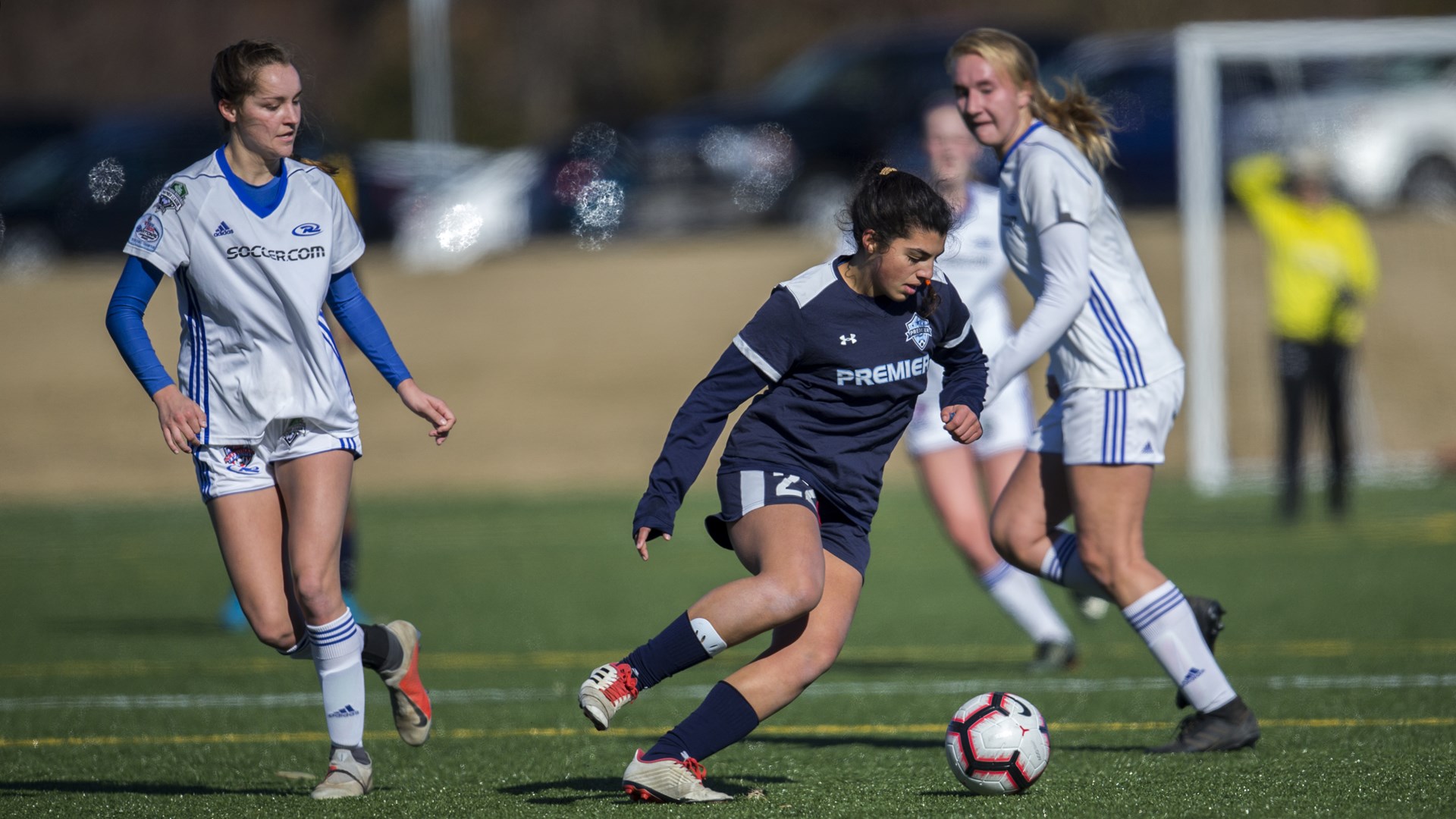 With the 2019-2020 US Youth Soccer National League season kicking off  this month, we take a look ahead at the competition with an in-depth preview of each age group.
In this edition, find out what's in store for the 19U Girls.
Schedule, Scores and Standings | History and Results
With several years of youth soccer behind them, the teams in the 19U Blue Division bring plenty of experience to the National League. Utah Celtic FC 01 (UT) is one of three teams in the division who competed in Overland Park, Kan., at the 2019 US Youth Soccer National Championships. Celtic qualified by finishing on top of last year's National League Blue Division. Utah won its group at Nationals but dropped its semifinal match to the eventual National Champion.
The other sides who appeared at Nationals are 1776 United FC 01 Xtreme (PA-E) and Nationals Union 01 Girls Black (MI). Prior to Nationals, the Eastern PA side won the US Youth Soccer Eastern Regional Championships and won the Premier I Division of the US Youth Soccer Mid Atlantic EDP Conference with an 8-0-0 record. Meanwhile, Nationals Union advanced to Overland Park as the US Youth Soccer Midwest Regional Championships representative and narrowly missed out on a semifinal berth at Nationals.
Kentucky Fire Juniors G01 Premier Red (KY) never allowed more than a single goal in any of their games at the Midwest Regional Championships, as it advanced to the semifinals before falling to the eventual Regional champion. A similar consistent defensive effort during the National League season will make Kentucky a tough matchup for any opponent.
A few other Blue Division sides have National League experience and are coming off mid-table finishes last season — setting up a competitive race for the division title and two tickets to the National Championships.
The 19U Girls Red Division also features three teams who competed at Nationals in 2019, including the defending National Champion, Coppermine Premier 2001 (MD). The Maryland side won the National League Black Division last season, to go along with a first-place finish in the Premier I Division of the US Youth Soccer South Atlantic EDP Conference. It followed its league success by storming back from a slow start in Overland Park to win its final three contests and claim the National title.
Coppermine will have plenty of competition for the top spot in the Red Division, with last year's White Division winner, TFA Elite 01 (OH-S) among the top challengers. The Ohio South side showed an ability to come out on top in pressure-packed games, as four of its five league wins last season came by a single goal. La Roca PO (UT) also advanced to Nationals and won its group before falling in the semifinals. Prior to competing in Overland Park, La Roca won the US Youth Soccer Desert Conference and finished as the finalist at the US Youth Soccer Far West Regional Championships. The Utah side will now look to improve on its third-place finish in the National League last season, as it aims for one of the top two spots in the Red Division.
Several other teams are bringing past league play success to the Red Division for this season. Cleveland Force 01/02G Blue (OH-N) won the US Youth Soccer Great Lakes Conference Premier I Division by a single point in a tight race. Meanwhile, 01 CSA North/Huntersville Elite (NC) and Dallas Texans 01G Red (TX-N) each finished first in their Conferences before advancing to the knockout rounds at the US Youth Soccer Southern Regional Championships. The experience in league formats should aid each of those teams as they pursue the Red Division title.
Paola Garcia (Utah Celtic) – Best XI at the National Championships
Gabriella Curry (1776 United) – Best XI at the National Championships
Maggie Forbes (1776 United) – Best XI at the National Championships
Haven Empey (Utah Celtic) – Golden Glove, Best XI at the National Championships
Tara Warner (Utah Celtic) – Best XI at the National Championships (as a 19U player)
Caitlin Donovan (1776 United) – Leading scorer at the Eastern Regional Championships with eight goals