US Youth Soccer hires Christopher Moore as first ever CEO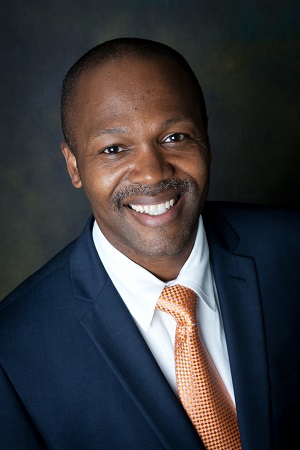 FRISCO, Texas (Via US Youth Soccer) — US Youth Soccer has announced Christopher S. Moore as its new Chief Executive Officer. Moore has more than 10 years of experience in business development and leadership positions, and he has been a proponent of improving health and wellness among the nation's youth — reaching over 38 million kids in 73,000 schools through GENYOUth's Fuel up to Play 60 program in partnership with the National Football League and National Dairy Council.
Moore comes to US Youth Soccer after serving the past four years as the President and Chief Operation Officer of GENYOuth, a non-profit organization founded in 2011, in partnership with the NFL, National Dairy Council and three government agencies: US Departments of Agriculture, Health & Human Services and Education.
"I am honored to join US Youth Soccer and lead the future of the game through best-in-class standards, education and continued advocacy for fostering the physical, mental and emotional growth and development of America's youth through soccer at all levels of age and competition," Moore said. "I look forward to creating even stronger partnerships with U.S. Soccer, Major League Soccer, US Youth Soccer's State Associations and member clubs as we continue to work together to meet our common goals. This is an exciting time for US Youth Soccer."
Moore helped to lead the initial startup and early-stage formation of GENYOUth, whose mission is to nurture child health and wellness in schools and their surrounding communities by uniting partners and empowering kids to eat healthier and exercise for 60 minutes per day.
In this role, Moore led efforts to generate awareness as well as partner and sponsor funding in support of GENYOUth's flagship program, Fuel up to Play 60, the nation's largest in-school health and wellness program reaching 73,000 schools that enroll over 38 million kids. In addition, Moore oversaw the operations and staff of GENYOUth, and led public -private partnerships – spanning professional sports clubs, athletic apparel, technology and food companies, as well as health, government, education and community leaders – all in an effort to empower and elevate our nation's youth to take an active part in addressing their own physical activity and nutrition.
Moore, who brings extensive experience collaborating within a federation of state and regional affiliates, also served as Executive Vice President at Dairy Management, GENYOUth's parent company, where he held positions of increasing responsibility since 2000, leading strategic partnerships and driving kids-friendly product innovation and sales of US dairy products and ingredients, through the consumer packaged goods sectors of retail, foodservice, business to business and international markets.
Moore brings more than 20 years of experience in marketing, innovation, business development and sponsorship management, including serving in brand marketing roles at Omron USA, Nakano Foods, Bunge Foods and Guernsey Dell.
The membership of US Youth Soccer voted at the 2014 Annual General Meeting to eliminate the position of Executive Director and to create a new Chief Executive Officer position. US Youth Soccer conducted a search to fill the position of Chief Executive Officer and the Board of Directors selected Moore to lead the organization forward.
"This announcement is another important step in writing the next chapter of US Youth Soccer and its impact on more than 3 million youth players and the continued development of future leaders and soccer stars," said US Youth Soccer President John Sutter. "We have a strong management team in place that Chris, with his proven track record of creativity, innovation and growth; most recently with his work on NFL Play 60, will continue to develop. He is an experienced, talented executive and is the right person to drive our association forward."
Moore graduated with a Bachelor of Arts degree in International Relations and French, with a minor in Economics from Lake Forest College located north of Chicago, and earned an M.B.A from the University of Chicago Booth School of Business.
Moore along with his wife Tanya, and two soccer-playing boys, Nicholas and Noah, will be relocating to the Dallas area from Atlanta.