US Youth Soccer Eastern Regionals berths decided at League Championship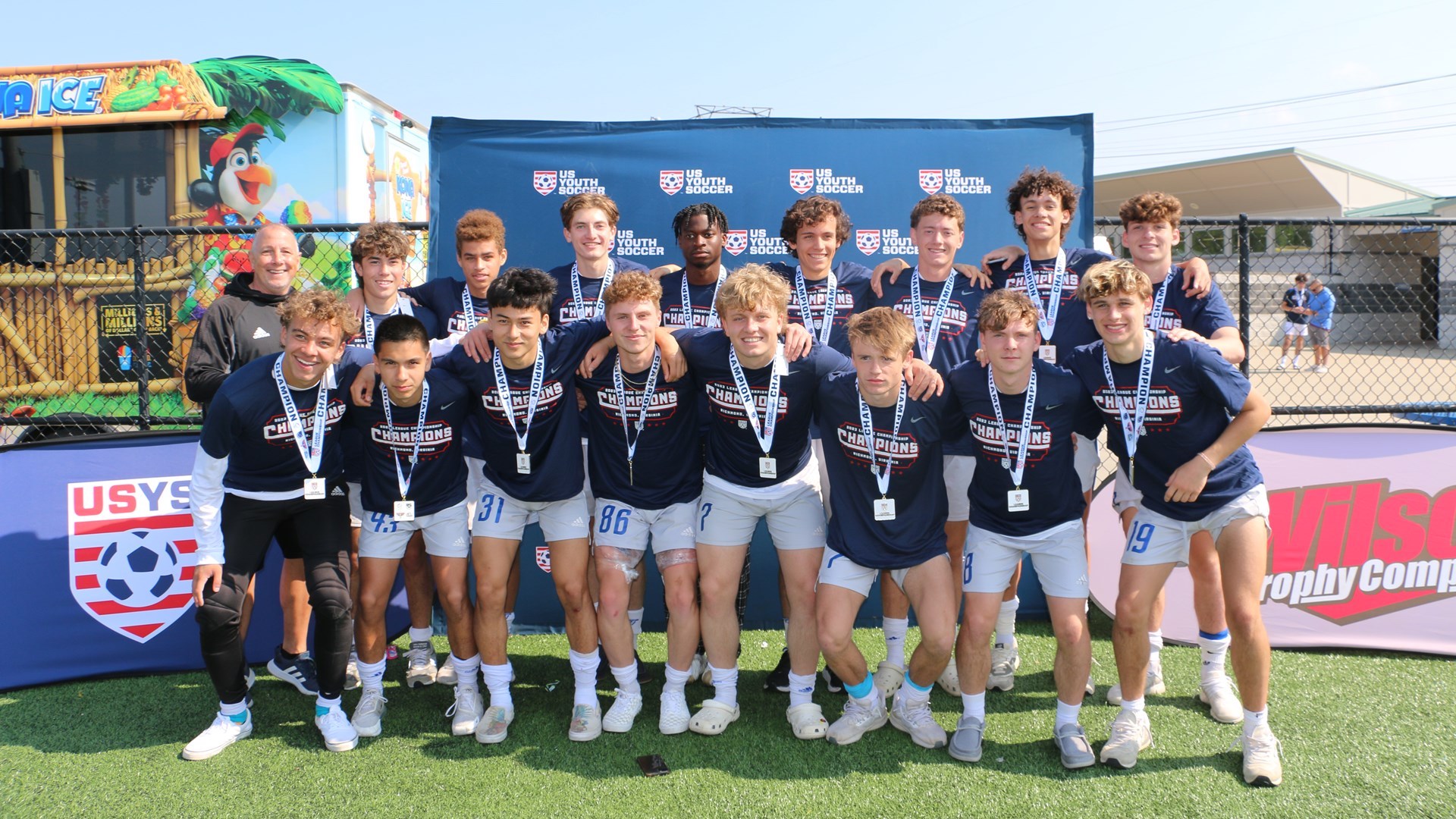 (Pictured Above: 19U Boys Champion, FC Frederick 2004)
FRISCO, Texas – Fourteen teams earned placement into US Youth Soccer's Eastern Regional Championships following a weekend of competitive play at League Championship, culminating with the finals on May 21.
Clubs from the Atlantic Premier League (APL), Club Champions, Long Island Junior Soccer League (LIJSL), and National Capital Soccer League (NCSL) met in Richmond, Virginia, to decide who would be moving on in USYS' National Championship Series.
League Championship creates an additional pathway into the USYS Eastern Regional Championships, while strengthening relationships with leagues and maintaining the structural integrity of existing programs, competitions and events offered by US Youth Soccer. To qualify and advance from the USYS League Championship, teams must participate in League play as well as their State Association's USYS National Championship Series State Cup competition.­
See below for the League Championship victors.
| | |
| --- | --- |
| 13U Boys – FC Frederick FCF 10 Boys | 13U Girls – Stony Brook LGN Energy G2010 |
| 14U Boys – FC Frederick FCF '09 Boys | 14U Girls – Great Falls Reston SC 09G Elite |
| 15U Boys – SYC 2008B National League | 15U Girls – FC Frederick FCF '08 Girls |
| 16U Boys – Cold Spring Harbor Huntington 07 | 16U Girls – FC Frederick FCF '07 Girls |
| 17U Boys – FC Frederick FCF '06 Boys | 17U Girls – Hershey SC 2006 F Elite |
| 18U Boys – Stony Brook LGN United B2006 | 18U Girls – Middle Country SC SBMC 05 |
| 19U Boys – FC Frederick FCF '04 Boys | 19U Girls – NVSC 05/04G USYS National League |
Boys Photo Gallery
Girls Photo Gallery