US Youth Soccer Desert Conference kicks off 2020-2021 season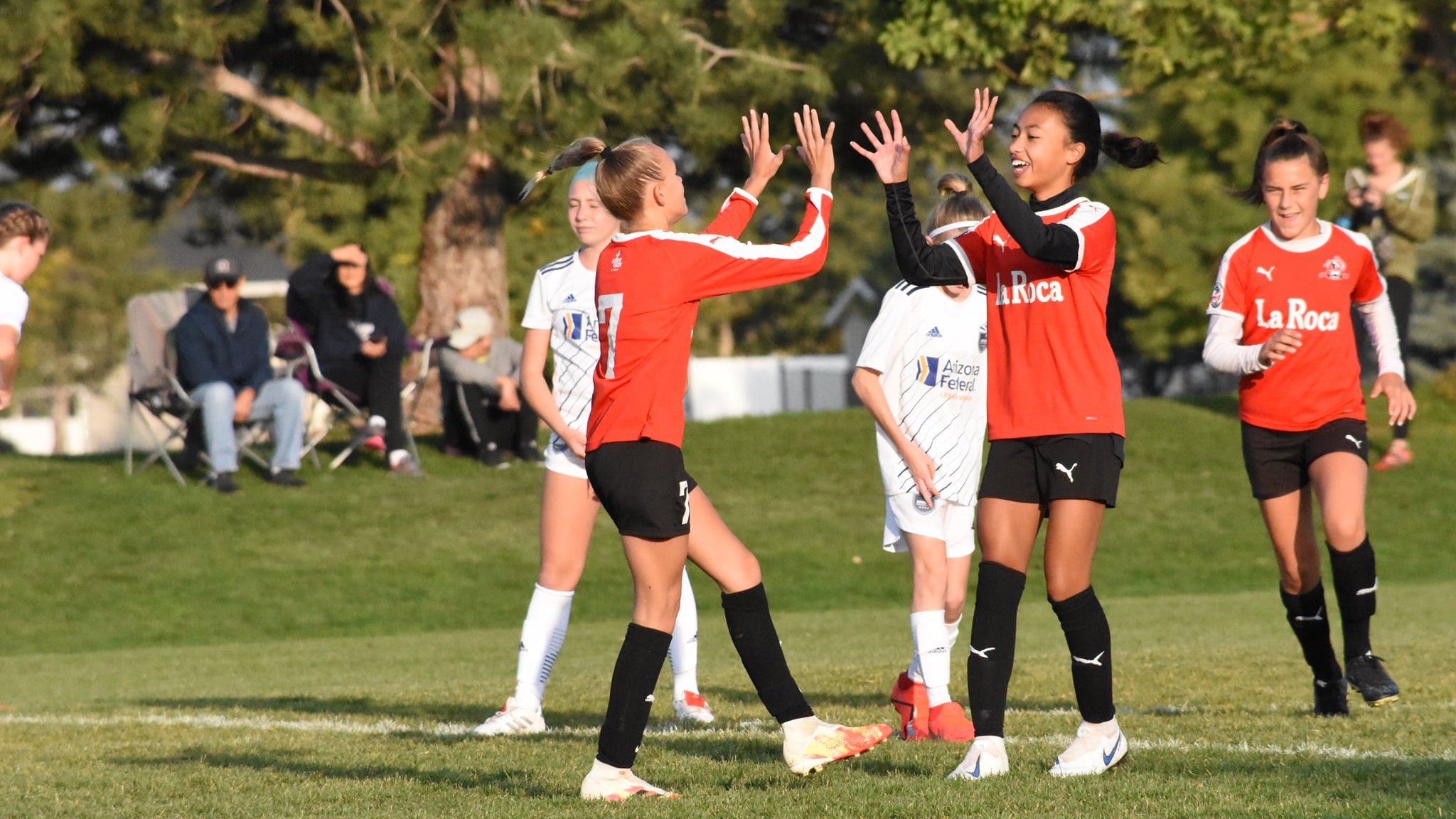 FRISCO, Texas — The US Youth Soccer Desert Conference kicked off its 2020-21 season this past weekend, as boys and girls teams in the 12U-14U age groups competed in Orem, Utah. The opening event included 52 games spread out across Friday, Saturday and Sunday.
As one of 13 Conferences in the USYS National League, the Desert Conferences provides teams with an opportunity to compete for qualification into the 2021 USYS Far West Regional Championships, as well as qualification into the 2021-22 USYS National League Playoffs.
Following a season-opening win on Friday, 14U Girls Impact United SC 07 PB (UT) coach Pardis Brown said it was great for his players to get back to playing games and experience some of the normality of playing soccer.
"It's definitely fun to come out and get a win right out of the gate," Brown said following his team's 4-1 victory to begin the weekend. "Obviously, there is always room for improvement and we always know the competition will be top notch at the Desert Conference. We're looking forward to seeing various talent from other states."
Impact United went on to secure shutout victories in its remaining two games during the weekend and is one of three 14U Girls teams — along with Wasatch SC 07 (UT) and Utah Surf 07 JC (UT) — to begin the season with a 3-0-0 record.
The weekend saw several teams secure an early place toward the top of the Desert Conference standings by earning positive results from some competitive matches.
In the 14U Boys age group, Elite Soccer Academy of Denver 07 (CO) came away with six points from three close games, which left it just behind La Roca J Milla (UT) and USA Premier 07 (UT) in the standings. Elite Soccer Academy began its campaign with two straight wins, including a tight 2-1 win against Tuzos (AZ), which coach Juan Morales said was a confidence booster for his team after coming up short against the Arizona side in the past.
"I like the competition — the high level that we get these three days is different from where we are coming from," Morales said after the 2-1 win on Saturday. "You can't typically get this high level of competition day after day, and here you can. Each time we come out here, the competition is going to be high level, so it's good for the kids to actually acknowledge losing and winning at a high level environment."
The next Desert Conference event is scheduled to take place Nov. 20-22 in Phoenix.
For more information on the Desert Conference, including schedules, scores, and standings, click here. For more information on all of the National League Conferences, the National League Showcase Series, and the National League Playoffs, click here.