US Youth Soccer Competitive Coach of the Year Awards announced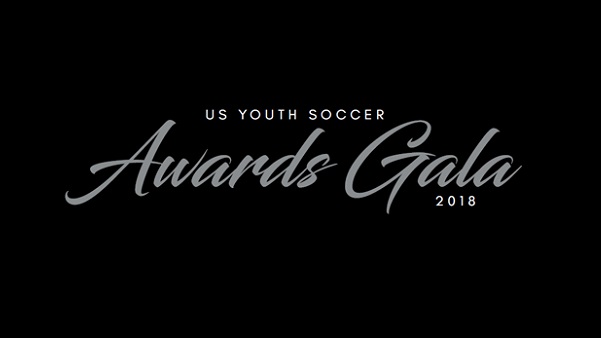 FRISCO, Texas (Via US Youth Soccer) — US Youth Soccer has announced the national winner and nominees for the 2017 US Youth Soccer Boys and Girls Competitive Coach of the Year awards. The Competitive Coach of the Year Award honors individuals for his or her coaching activities, sportsmanship, player development, personal coaching development and citizenship.
The national Competitive Coach of the Year will be honored at the US Youth Soccer Awards Gala on Saturday, Jan. 20, at 7:30 p.m., as part of the US Youth Soccer Workshop in Philadelphia, held in conjunction with the United Soccer Coaches Convention.
National Boys Competitive Coach of the Year Award Winner:
Jesse Faily – Edmond, Okla. (SOUTH)
As a coach for Oklahoma FC, Jesse Faily has helped his players become not only skilled athletes but also respectful young men. Faily coached the OFC 98 team to become 2017 US Youth Soccer Region III Champions and to compete on one of the most prestigious stages at the 2017 US Youth Soccer National Championships. He serves as a mentor for his players in the college recruiting world by meeting with each individual player and driving them to achieve their goals beyond youth soccer. Faily holds his players to high standards and has ultimately prepared them to handle both soccer and life.
+READ: United Soccer Coaches announces Youth Coaches of the Year
Other National Award Nominees:
EAST – Jose Maldonado – Springfield, Va.
Jose Maldonado has made a significant impact as a coach for three teams at the Lee Mount Vernon Sports Club, as well as Virginia ODP teams. Maldonado's coaching philosophy consists of creativity, passion, love of the game and commitment to his players. In addition to his nomination for National Competitive Coach of the Year, he was honored as the Virginia Youth Soccer Association Boys Competitive Coach of the Year and the US Youth Soccer Region 1 Boys Competitive Coach of the Year.
MIDWEST – Frank Mateus – Rockford, Ill.
With over 25 years of coaching experience, Frank Mateus has helped develop youth players from all ages — with several going on to the collegiate and professional levels. Through working with the Rockford Raptors FC and US Youth Soccer ODP state and regional teams, Mateus displays compassion, selflessness, hard work and determination in his coaching.
WEST – Vince Sanchez – Albuquerque, N.M.
Vince Sanchez's experience includes working for Rio Rancho SC, NM Rush SC and Rio Rapids SC, where his coaching style is described as knowledgeable, passionate, dedicated and uplifting. His philosophy is every child with a desire to play soccer should be provided the opportunity to play, and he has been able to fulfill this by working with orphanages and communities that service less-privileged children.
+READ: US Youth Soccer Recreational Coach of the Year Awards announced
National Girls Competitive Coach of the Year Award Winner:
Jeremy Harkins – Sterling Heights, Mich. (MIDWEST)
Jeremy Harkins has plenty of experience in developing high quality players as he has helped lead Nationals Union 01 to three consecutive US Youth Soccer National Championship titles. He also claimed the 2017 National Championship crown with the Nationals Union 02 team. Coaching his players through the US Youth Soccer National League, Regional Championships and on the national stage proves that Harkins can lead his teams through tough competition and ultimately to success. He serves the community by working day camps with the local club, as well as ensuring that his players participate in various after-school activities. Harkins's greatest coaching accomplishment is witnessing hundreds of players he has coached reach their goals of playing soccer at the collegiate level.
Other National Award Nominees:
EAST – Dennis Garcia – Guilford, Conn.
A coach at the Soccer Club of Guilford, Dennis Garcia understands that life is more than the final score. He instills camaraderie and leadership among his players, and each year, Garcia takes on a new community outreach program with his team. Recently, the players collected used soccer equipment to send to Asia, where the items will be distributed into less-fortunate villages.
SOUTH – Calvin Dixon – Merrit Island, Fla.
A former Stoke City FC player, Calvin Dixon applies his playing mentality — giving everything and leaving any disappointment behind on the field — in his coaching style. Dixon constantly strives to learn, taking several coaching courses, and his dedication to his Space Coast United players shows through their improved skills, work ethic and teamwork.
WEST – Illia Song – San Francisco, Calif.
Illia Song holds over 25 years of coaching experience and is currently the Director of the San Francisco Aftershocks FC. lllia's effectiveness and impact on his players is most evident by the number of former players that not only come back to train with him during the summer, but also by the former players who are currently running soccer programs at many San Francisco high schools and clubs.