US Youth Soccer announces national winners of annual awards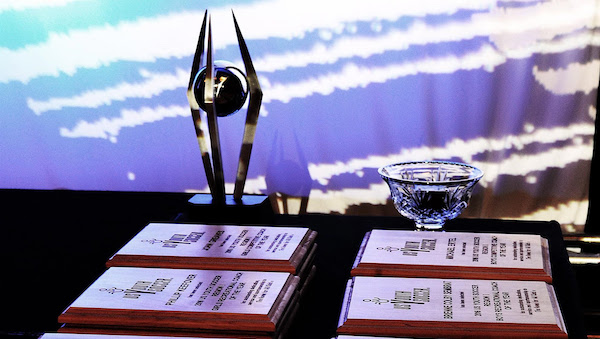 FRISCO, Texas (Via US Youth Soccer) — US Youth Soccer has announced the regional and national winners of its annual awards, with the national winners being recognized at the 2019 US Youth Soccer Awards Gala, held in Chicago.
The Awards Gala will take place Jan. 12 as part of the US Youth Soccer Workshop at the United Soccer Coaches Convention.
The awards include: Boys and Girls Competitive Coaches of the Year, Boys and Girls Recreation Coaches of the Year, Young Referees of the Year, Volunteer of the Year, Administrator of the Year, TOPSoccer Buddy and Coach of the Year and the Dr. Thomas Fleck Award. In addition, the 2019 US Youth Soccer Hall of Fame Class will be inducted at the Gala.
Goal and Save of the Year awards are still to be determined.
Award
Regional Recipients
Hometown
Female Young Referee of the Year
Dara Qualter – East*
Amber Festian – Midwest
Kaitlynn Josephs – South
Arcelie Rodrigues – West
Sagamore Beach, Mass.
Plymouth, Mich.
Kingston Springs, Tenn.
Atwater, Calif.
Male Young Referee of the Year
Adam Brzozowiec – East*
Almir Celovic – Midwest
William Labrit – South
Forest Rach – West
Derby, N.Y.
Lansing, Mich.
Seffner, Fla.
Arroyo Seco, N.M.
Volunteer of the Year
David Glass – East*
Jane Little – Midwest
Isabella Fraire – South
Mark Bethel – West
Chester, Va.
Indianapolis, Ind.
Germantown, Tenn.
San Francisco, Calif.
Administrator of the Year
Megan O'Donnell – East
Lisa Hausser – Midwest
Melinda Earnheart – South*
Louis Bond – West
Wilmington, Del.
Cincinnati, Ohio
Coppell, Texas
Poulsbo, Wash.
TOPSoccer Buddy of the Year
Julia Bulgarelli – East*
Elizabeth Sensel – Midwest
Morgan Shupsky – South
Sydney Shafer – West
Avondale, Pa.
Libery Township, Ohio
Lakeland, Fla.
Placentia, Calif.
TOPSoccer Coach of the Year
Andrew Moroney – East
Lori Charbonneau – Midwest
Ron Reid – South
Rocky Fresh – West*
Lagrangeville, N.Y.
Cary, Ill.
Meridian, Miss.
Camas, Wash.
Girls Recreation Coach of the Year
Kim Cook – East
Lisa Olson – Midwest
Daniel Penny III – South
Jay Bieber – West*
Point of Rocks, Md.
Belleville, Wisc.
Melbourne, Fla.
San Francisco, Calif.
Boys Recreation Coach of the Year
Mohamed Ouchikh – East*
Jasen Smolk – Midwest
Matthew Petzold – South
Roger Anaya – West
Laurel, Md.
Ravenna, Ohio
Etowah, N.C.
Stockton, Calif.
Girls Competitive Coach of the Year
Mo Tayari – East
Jacob Zammit – Midwest*
Dennis Johnson – South
Janet Trujillo – West
Lorton, Va.
Lathrup Village, Mich.
Placida, Fla.
Albuquerque, N.M.
Boys Competitive Coach of the Year
Kevin Smith – East
Luis Padilla – Midwest*
Jeremy Hurdle – South
Peter Voiles – West
Attleboro, Mass.
Kansas City, Mo.
Tampa, Fla.
Sumner, Wash.
Dr. Thomas Fleck Award
Sam Snow*
Belton, Texas
Hall of Fame
John Sutter*
Brian McBride*
Jim Cosgrove*
Carrollton, Texas
Arlington Heights, Ill.
Plano, Texas