US Club Soccer to host National Cup XV Finals in Aurora, Colorado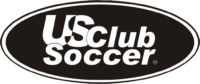 Charleston, S.C. (Via US Club Soccer) – US Club Soccer has officially announced it will host the National Cup XV Finals, July 22-25, at Aurora Sports Park in Aurora, Colo. for the second time in four years.
The National Cup XV Finals serves as the culminating event of US Club Soccer's cup-based nationwide championship series. The competition will feature U-13 through U-17 boys and girls in Super Group (most competitive) and Premier Group divisions.
Beginning in June with six Regionals in five cities across the country, the National Cup XV is open to all member teams in U-11 through U-18/19 boys and girls age groups. During last summer's tournament, nearly 900 teams competed over the course of six Regionals and the Finals.
"We look forward to celebrating the National Cup's 15th anniversary by returning to Aurora to host one of the premier national championship tournaments in the country," says US Club Soccer Director of Events Chad Williams. "With Regionals and qualifying state cups offering paths to the Finals, a true national championship atmosphere is created."
The National Cup XV Finals will be hosted one week after the National Premier Leagues Finals (NPL), the coveted, national championship destination for year-long competition within 19 NPL member leagues.
In 2016, the event is expecting more than 120 teams and 2,000 players for the four-day national tournament.
New to 2016 will be a special Players First presence, representing the new platform US Club Soccer launched this summer to assist every youth athlete in reaching his or her full potential on and off the field.
Located 25 minutes east of Denver, Aurora Sports Park is a 220-acre site that hosts major local, state and national competitions and offers 12 baseball/softball fields and 23 soccer/multi-use fields.