US Club Soccer NPL Finals kicking off Thursday in Colorado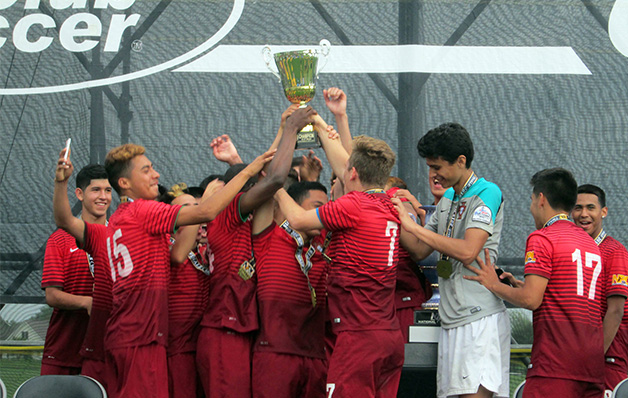 AURORA, Colo. (Via US Club Soccer) – The 2016 NPL Finals, the culminating event of year-long, league-based competition among NPLs around the country, kicks off tomorrow at Aurora Sports Park.
A total of 141 teams from 90 different clubs will compete for national championships in U-13 through U-18 boys and girls age groups.
For some teams, the 2016 NPL Finals will be a chance to defend glory earned at the 2015 NPL Finals in Indiana. And for others, the script is about redemption.
After losing 1-0 last year in the U-14 boys championship game, Real Colorado (Mountain Developmental League) is back at it again, qualifying another team in that age group among a competitive bracket divvied by three flights. The U-14 boys bracket is among the most diverse with plenty of matchups coming against teams from different time zones.
FC Dallas Pre-Academy (Texas Pre-Academy League) will aim to defend its U-15 boys title after it edged Sockers FC Chicago (Midwest Developmental League) in a thrilling 3-2 final last year. Sockers FC Chicago has once again placed a team in this age group.
However, that Sockers FC team that lost in the U-15 boys championship game last year now has a chance at the U-16 title this year. A 12-team bracket with East Coast, West Coast and Midwest flare stand in its way, though.
Another team looking to repeat at the NPL Finals is New York SC (Elite Development Program) in the U-17 boys age group after a triumphant performance in last year's U-16 division.
NEFC Elite's (New England Premier League) U-17 boys team was defeated 1-0 in last year's championship game and now travels to Colorado with a chance to capture the U-18 title.
On the girls side, NEFC Elite is looking for back-to-back championships this year at the U-14 and U-17 age groups.