US Club Soccer names Fit for 90 its 'Official Player Monitoring System'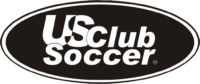 Charleston, S.C. (Via US Club Soccer) – US Club Soccer has announced Fit for 90, a player-monitoring platform delivering sports science to soccer coaches, players and teams, as its "Official Player Monitoring System."
Fit for 90 also joins as a partner of the recently launched Players First initiative, designed to change the face of youth soccer for athletes by creating a holistic and improved club experience for the approximately 500,000 member players and their parents nationwide.
Supporting the "Player Health & Safety" and "Coaching Development" pillars of Players First, Fit for 90 provides information based on player feedback to help coaches better understand each athlete's readiness and stress to decrease risk of injury and increase player development and performance. Fit for 90's approach is unique in its delivery of highly accessible information to help coaches refine their methodology and maximize player experience, health and well-being. Fit for 90 additionally delivers sports science consulting to a large number of teams at the youth, collegiate and professional levels.
+Read: US Club Soccer casts wider net for id2 scouting with PDP events
"We are very excited to be a part of Players First. This is an exciting movement in U.S. youth soccer to create a better environment for players to stay on the field and compete at their best," said John Cone, founder and CEO of Fit for 90. "Monitoring is highly prevalent in pro sports, but it is infinitely more important in young athletes due to the combined stresses of growth and training; the knowledge our monitoring system delivers helps coaches balance stress and readiness to prevent injury and cultivate healthy development."
As the Official Player Monitoring System of US Club Soccer, Fit for 90 will provide educational material for coaches and players regarding sports science, as well as improving overall wellness. Additionally, all US Club Soccer members will receive licensed access to the Fit for 90 software platform at a discounted rate.
Fit for 90 is used by soccer athletes of all levels, including the U.S. Women's National Team, Major League Soccer, National Women's Soccer League and collegiate and elite youth programs.
Players First – which features a suite of resources for clubs, coaches, parents and players – is based on five pillars: Club Development, Coaching Development, Player Development, Parent Engagement & Education and Player Health & Safety.