Players from 60 clubs attend id² Training Camp in California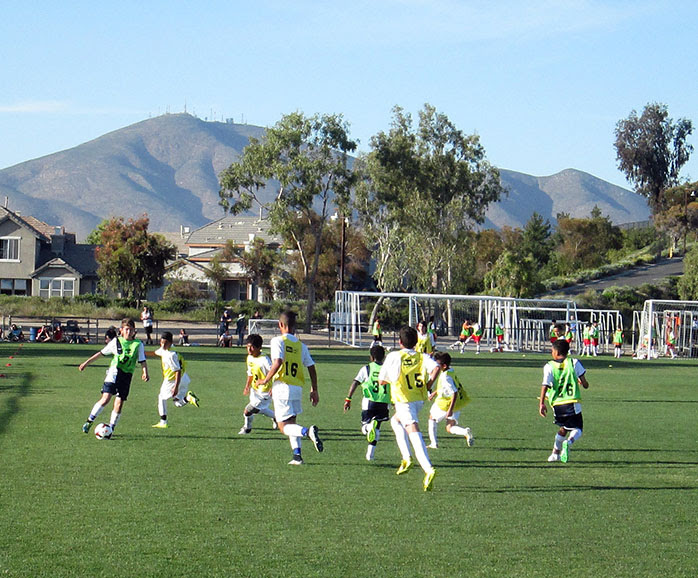 (Via US Club Soccer) – A total of 108 players from 60 clubs across the country participated at the id² Training Camp at Glendale Sports Complex in Glendale, Calif., March 17-20. This camp served as the first programming element of the current age group cycle, targeting boys born in 2003 and girls born in 2002.
Players were challenged both physically and mentally with rigorous training sessions and off-the-field presentations led by some of the top coaches in the country. Training sessions consisted of: dynamic warm-ups, improving offensive tactics and positional awareness, 11 vs. 11 scrimmages and a general emphasis on field communication.
id² Program Directors Gerry McKeown (boys) and Rory Dames (girls) facilitated the curriculum for the id² Training Camp. NPL General Manager Leo Garcia was in attendance to oversee the event.
+Read: Around the U.S. Soccer Development Academy
Coaching the boys were: David Allred (Wake FC), Eddie Henderson (Issaquah SC), Rene Miramontes (San Diego Crusaders SC) and Carlos Parra (Weston FC). Leading the girls were: Matt Davison (FC Stars of Massachusetts), Chris King (Eclipse Select), Zeca Neto (San Juan SC), David Robertson (NorCal Premier Soccer), Adrian Solca (Solar SC) and Mike Stauber (Pateadores SC).
U.S. Soccer technical adviser Alex Zotinca scouted for potential invitations to future youth national team programming.
Players received evaluations from their week-long id2 coaches and left Glendale with tools for personal success and an invigorated vision of their future on the field.
+Read: Sixty-two players attend Gulf States Premier League PDP
The next camp of the current cycle will be held April 7-10 at WRAL Soccer Center in Raleigh. N.C. Top performers from all four camps, including two in the fall – dates and locations to be announced soon – will be invited to id² National Selection programming in 2017.
The National Selection element of the previous age group cycle – for boys born in 2002 – concluded earlier this month after a 10-day trip through Spain. The 2016 Nike National Training Camp, powered by ECNL and id², will be held this summer and target girls born in 2001.