US Club Soccer hosts 112 coaches at LaLiga Formation Methodology Level 3 course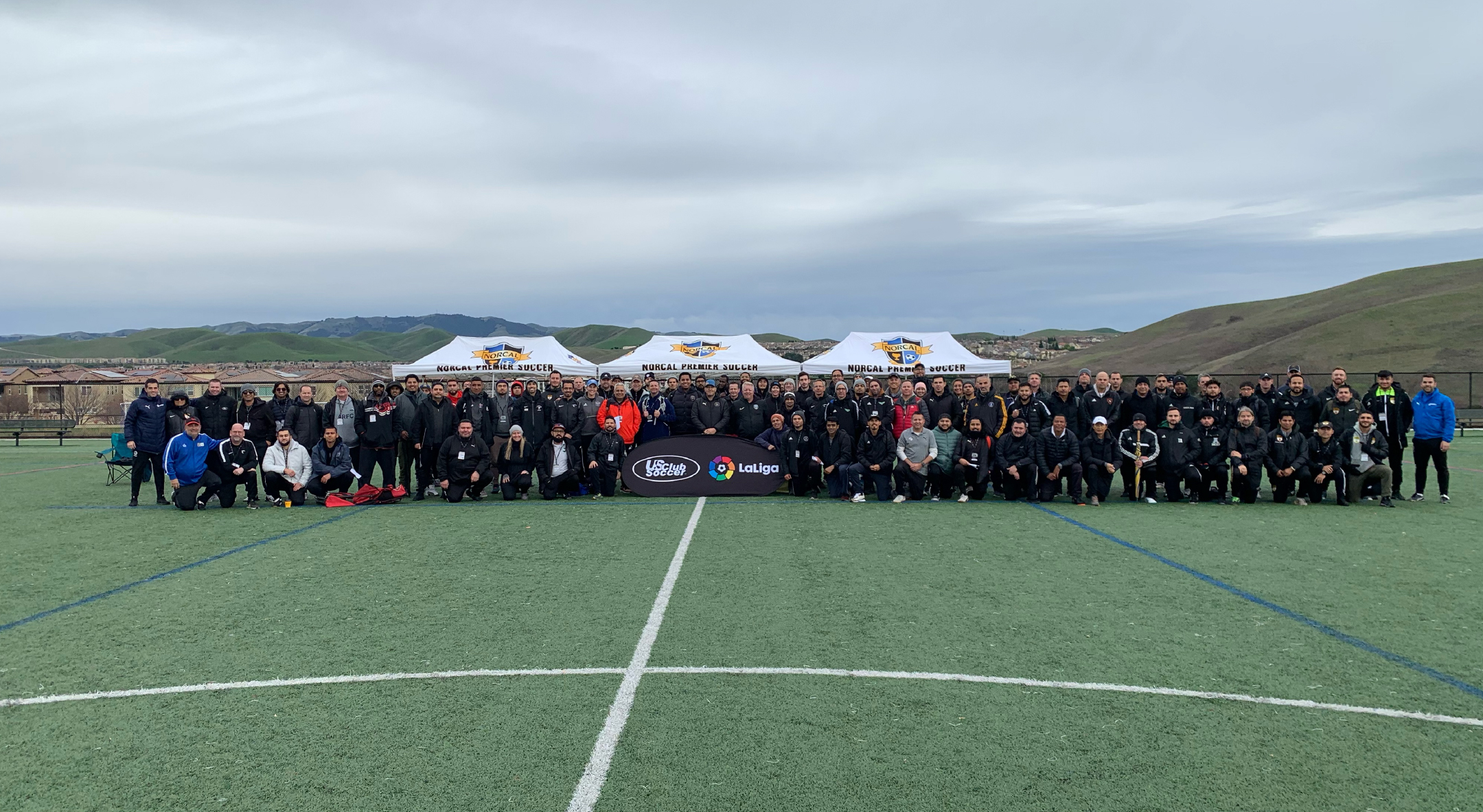 SAN RAMON, Calif. – A total of 112 coaches from 63 clubs completed the LaLiga Formation Methodology Level 3 course held Jan. 6-8 in San Ramon, California.
It was the 21st course in the LaLiga coaching development series to date, which is a staple of the US Club Soccer/LaLiga partnership first formed in 2015 with the launch of Players First. Madrid-based LaLiga methodology experts led the course, which explained and demonstrated developmental tactics, principles and philosophies used in Spanish academies.
Coach rosters from this weekend's @LaLigaEN Formation Methodology Level 3 course, co-hosted by @NorCalPreSoccer 👏

Huge shoutout to the 100+ coaches in attendance this weekend! We applaud you for taking your #coachingjourney one step further! #p1soccer pic.twitter.com/4mgZKPY97T

— US Club Soccer (@USClubSoccer) January 9, 2023
There are four stages of the coaching series, beginning with Level 3 (introductory), and then progressing to Level 2 (advanced), Level 1-U.S. (expert) and Level 1-Spain (expert immersion). This particular course was co-hosted by NorCal Premier Soccer, which has now hosted six LaLiga Formation Methodology courses, including three Level 3, two Level 2 and one Level 1-U.S. Regularly presenting a diverse portfolio of developmental opportunities is consistent with US Club Soccer's belief that coaching education should be accessible, affordable and regularly available.
Coaches were led through a series of field, classroom and workshop sessions, which are designed to challenge attendees to rethink their long-term club curriculum and day-to-day training sessions. LaLiga methodology experts Carlos Casal López, LaLiga Soccer Projects Coordinator, and Saúl Vázquez Chas, Senior Specialist in Football Programs, directed the course. Schedule can be referenced here.
This course is dedicated to you, KP.

We started this weekend's @LaLigaEN Formation Methodology course on a somber but appreciative note. Kevin Payne envisioned and implemented the Players First initiative, of which our partnership with LaLiga was formed at the launch event. pic.twitter.com/TuVXUahgyO

— US Club Soccer (@USClubSoccer) January 8, 2023
The pair of LaLiga clinicians will now travel to Philadelphia for the 2023 United Soccer Coaches Convention, where US Club Soccer and LaLiga are co-presenting two special sessions on Jan. 11. After that, the next LaLiga Formation Methodology element will be the the acclaimed Level 1-Spain course, which will be held April 17-26 in Madrid. Interested coaches must reserve their spot by Jan. 16.
With the conclusion of this past weekend's Level 3 course, there have been more than 1,600 coaches from 450 clubs educated in LaLiga methodologies.