US Club Soccer hosting two National Championships in Indiana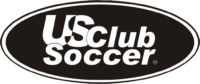 CHARLESTON, S.C. (Via US Club Soccer) – US Club Soccer is hosting the National Premier Leagues (NPL) Finals, July 9-13, followed by the National Cup XIV Finals, July 17-20, both at Grand Park in Westfield, Ind.
The 2015 NPL Finals will be held as a standalone event for the second consecutive year, featuring U-13 to U-18 boys and girls league champions from 28 states, totaling 150 teams and 3,000 of America's top youth players.
The NPL Finals is the targeted destination for those competing in the year-long, regional league competitions, which qualify teams for the leagues' national championship event.
"US Club Soccer is proud to host these elite tournaments on one of the biggest stages in youth soccer and eventually crown 12 national champions at the NPL Finals and 10 at our National Cup Finals," says US Club Soccer CEO Kevin Payne. "These prestigious events can be a springboard for talented players to pursue the next step in their athletic futures."
Hosted just one week later at Grand Park, the National Cup XIV Finals serves as the culminating event of US Club Soccer's cup-based national championship series, featuring U-13 through U-17 boys and girls in Super Group and Premier Group divisions.
The National Cup XIV began a few months ago with qualifying state cups and six National Cup XIV Regionals around the country. It is expecting more than 120 teams and 2,000 players for the four-day national tournament.