US Club Soccer elevates roles for execs Christian Lavers, Leo Garcia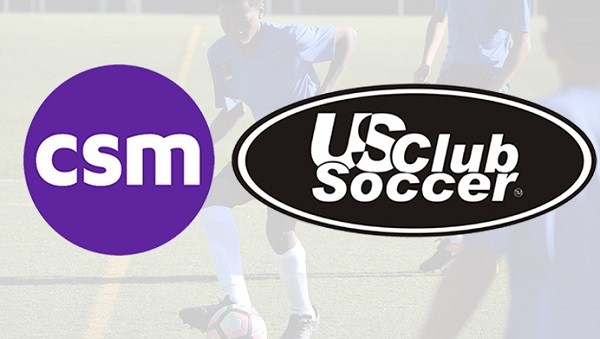 CHARLESTON, S.C. (Via US Club Soccer) – US Club Soccer and its management company, C2SA (a part of CSM North America), have announced a restructuring of its senior executive ranks.
After serving six and a half years as US Club Soccer's Executive Vice President and helping create significant growth within US Club Soccer and its programs across the country, Christian Lavers has accepted a new opportunity to serve as Executive Vice President of C2SA (a part of CSM NA). While Lavers will continue to support and consult on efforts relating to US Club Soccer, particularly in the area of strategic and technical development, he will now take a lead role in business development for both US Club Soccer and the management company. Lavers will also continue in his role as President of the ECNL.
"Christian has demonstrated the ability to develop and shape long- and short-term strategies and the tactics to support those directions," said Kevin Payne, CEO of C2SA and Executive Director of US Club Soccer. "Allowing him to spend more time on strategic planning, both for US Club Soccer and possible future ventures, is an ideal use of his skills and experience."
+READ: Cullina (Reg-I), Sweeney (Reg-II) re-elected to US Club Soccer Board
At the same time, long-time C2SA executive Leo Garcia will be promoted to Vice President of Competitions of US Club Soccer. Garcia will retain his role as NPL General Manager.
"Leo has an encyclopedic knowledge of the competitive club soccer landscape in our country, and his experience with US Club Soccer since literally day one affords him perspective that is invaluable to the organization," said Payne. "US Club Soccer is enjoying a period of very strong growth through Players First, our new ENPL platform and the further expansion of our National Premier Leagues. We are now looking at how to replicate that model on a regional basis with other leagues, and Leo will lead those efforts."
ABOUT CSM: CSM is a global leader in sport and entertainment and is part of Chime Communications. CSM is active in every major sport through world-class services from strategy to execution. The organization is made up of market-leading specialists that operate on every continent with more than 800 people across 26 offices in 18 countries.
ABOUT US CLUB SOCCER: A National Association member of the U.S. Soccer Federation, US Club Soccer fosters the growth and development of soccer clubs in order to create the best possible environment for players of all ages.
Anchored by Players First and its five pillars of Club Development, Coaching Development, Player Development, Parent Engagement & Education and Player Health & Safety, US Club Soccer offers registration, league- and cup-based competition platforms, player identification and a variety of other programming, resources and services.
US Club Soccer is sponsored by Nike and supported by LaLiga through a technical partnership.