Urban Soccer Symposium concludes with emphasis on life lessons from sport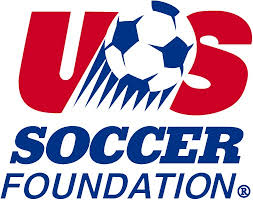 WASHINGTON — The eighth Urban Soccer Symposium reached its end on Sunday, May 4 after a hectic three-day schedule with two speakers both stating how important soccer and sport as a whole can be in shaping youngsters and teaching them valuable lessons for everyday life.
Hosted in downtown Washington, D.C. by the U.S. Soccer Foundation, the charitable arm of the U.S. Soccer Federation, the Urban Soccer Symposium brought together over 150 soccer coaches, administrators and officials for a series of workshops and talks on how to deal with some of the issues that face youth soccer in this country.
The weekend's events were rounded off by Ed Foster-Simeon, president and CEO of the U.S. Soccer Foundation, who in his final address spoke of how soccer can be a force for good, both in communities and also in the lives of young people as they grow.
"I wanted to touch on just the power of this game, this simple game of soccer to give children the opportunity to learn and play a game that teaches so many life lessons, creates so many opportunities for physical activity, for leadership, teamwork, discipline," Foster-Simeon said. "We have spent a good deal of time talking about fundraising, about organization, youth development. At its core is the game.
"When a kid comes to a game, and the first time the ball comes to them, it bounces off them and they can't do anything with it. Six or eight weeks later, they can control it a little bit better, they can dribble that ball a little bit better, they can have fun playing the game and mastering the skill of the game. How many of us remember what it was like to not be able to do something and then to get it?
"For kids, that confidence, particularly the kids that have a lot of things going on in their worlds that we may or may not know about, the ability to develop confidence, self-esteem, skills and having fun is really a powerful tool. The work that you're doing is incredible, you're at the pointy end of the spear on a national and global movement on using sports in a way that has a double bottom-line.
"You get kids playing soccer, but you also give them things that they need in their lives as positive, caring adult role models. They can't get enough of it. It reminds me of how important the window of time that you give them where they run, they laugh, they learn and they grow from that."
He added that coaches play a vital role in both the technical development of their players and in their emotional development, serving as role models and ensuring that there is a safe space where they can play the game and learn from what they do on the field.
"In the communities we're working in and you're working in, play is not always easy and default," he said. "It can be very difficult, with everything from a lack of facilities to the fragility of the social infrastructure and a lack of resources to be able to put something together.
"That's what makes this so important. What you're doing is so important. Making it easy and default for children. Providing a place where parents and kids are comfortable and have the opportunity to run and play freely.
"Parents are afraid, they hear things, read things and in many cases they live in communities where it is actually dangerous for their child to be out without knowing where they are at all times. You're creating a place where parents or care-givers for that child, they know that their kids are at the soccer program.
"It's a good place for them to be, that's a very fundamental thing. People ask why kids don't just go out and play out in the streets like they used to. In many cases, parents are more than happy for their kids to be sitting on the couch playing a video game, because they know where they are and they know that they are safe, particularly if you live in communities where violent crime is a reality."
Foster-Simeon's message echoed that of Matthew Spacie, the founder and executive chairman of NGO Magic Bus on
Saturday, May 3. Magic Bus is an organization that works closely with children in India to help them become more well-rounded individuals through activity-based learning and leadership, with sport an important aspect of that.
In his keynote address, Spacie shared his own experience of how sport can be a vehicle for social change, especially in a country where there is a strict social structure like India.
"I actually used to play rugby for India, and I absolutely lived for the sport as a young person, so I decided I would take 30 young men who lived on the street outside my office and that I would start coaching them in rugby and that through that I could perhaps get a better relationship with them, try to understand some of the issues that they're facing and work backwards from there in terms of how we might solve them," Spacie said. "This amazing journey with these 30 young boys, they were street boys, started with some really interesting lessons for me.
"I used to play rugby at possibly India's richest, poshest social club, the Bombay Gymkhana. These boys, if they put their heads over the fence, they would have been beaten on a head with a stick by the security guards. Suddenly for me, to say to the rich kids that I wanted to bring these street kids in because I knew that they needed another rugby team to play against.
"It was amazing, we had these kids literally in their underpants and flip-flops walk through the front gates of this amazing club into the changing rooms and onto the rugby pitch. For that 40 minutes, those young people were exact equals to the people they were playing against. For me, that was such a revelation, an epiphany really on what sport could do in terms of equalizing. Really, that was such a huge lesson to me, how you could use sport to completely cut through everything really quickly."
As part of its program for children between the ages of eight and 18 years old, Magic Bus encourages its participants to be leaders and mentors, especially in those areas that are most underprivileged. The children that live in the slums of India may not have role models of a similar age to them, but under Spacie's program they now have peers to look up to, and it has paid dividends.
"It's called the Magic Bus, because their payment to me and I felt very strong that I would do this for free for these boys, was that I would hire a bus for the weekend and we would drive the bus into the local slum and I would take the rugby boys as the mentors to 50 children who lived within that slum.
"They became the mentors, the heroes of the Magic Bus, these children. Dharavi is the big slum there, it's maybe one or two kilometres from the sea, but these kids haven't seen the sea, they haven't seen the mountains. It's a very insular life when you live in a slum.
"This was an amazing experience for these young children, but most importantly it was me starting to understand how you could use youth from the environment that the children come from living in poverty as the most effective tool. The power of using youth leaders and people from your participant communities is such a crucial element."
With its message of "Together, We Are Soccer" in its 20th year of existence, the U.S. Soccer Foundation emphasized throughout the Urban Soccer Symposium how sport and specifically the sport of soccer can be a vehicle for social change.
There is still plenty of work to be done, both in this country and around the world, but the overriding message at the Symposium was one of hope, and a desire to keep up the good work that has been done to help children everywhere and use soccer as a way to set them up for life.