UPenn men's soccer hires Brian Gill as new head coach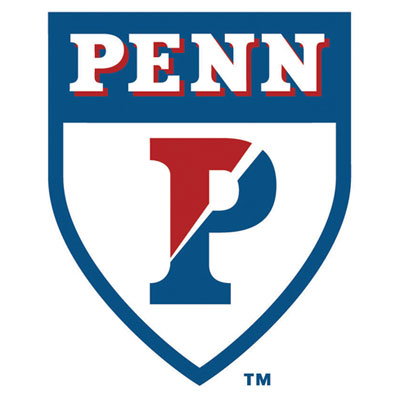 PHILADELPHIA (Via University of Pennsylvania) – Brian Gill, who spent the 2017 season as an assistant coach at the University of Pennsylvania and has more than a decade of coaching experience in college soccer, has been named Penn's Head Coach of Men's Soccer, Director of Athletics Dr. M. Grace Calhoun announced Wednesday. Gill takes over for Rudy Fuller, who was promoted to Senior Associate Athletic Director for Intercollegiate Programs late last week.
"Brian is one of the top young coaches in college soccer, and we are thrilled that he will lead our men's soccer program," Calhoun said. "He places an emphasis on the student-athlete experience, has proven himself as a high-level recruiter, and has championship and NCAA Tournament experience as a coach. We look forward to celebrating many future successes under Brian's leadership."
"It is a tremendous honor to be selected as the next head men's soccer coach at the University of Pennsylvania," Gill said. "The program has a rich tradition of success, and I am excited for the opportunity to expand my role and lead this program to help further that tradition. I want to personally thank Dr. Grace Calhoun for having the trust in me to lead this program going forward. Additionally, I would like to thank Rudy Fuller for believing in me and for his mentorship over the last year in showing me how special the Penn men's soccer community truly is."
"I am thrilled to hand over the coaching reins to Brian," Fuller said. "We have known each other for over a decade, but this past year has given me a first-hand look at his ability to comprehensively lead a program. I've always known that he was one of the top recruiters in the country, but what I've come to learn in the past year is that his mentoring and coaching are just as special. He truly cares about the well-being of our student-athletes, on and off the field. I have spent the majority of my career trying to build on the storied tradition of Penn men's soccer, and I am extremely confident that Brian is the leader to push the program to even greater heights in the years ahead."
Gill spent the past season as assistant coach for Penn, helping coach four All-Ivy honorees. Prior to his arrival in University City, he spent seven seasons at Georgetown as an assistant. His tenure in the nation's capital was highlighted by five trips to the NCAA Tournament, including reaching the NCAA College Cup final in 2012 and appearances in the Elite Eight (2014) and Sweet Sixteen (2013, 2015). Georgetown won four Big East championships and was nationally-ranked each season from 2010-15.
The Georgetown coaching staff was named the Big East Coaching Staff of the Year three times and four of Gill's recruiting classes were ranked in the top six nationally, peaking at fourth in 2013 and 2014. During his tenure at Georgetown, Gill coached 14 players who signed with a Major League Soccer (MLS) squad, one MAC Hermann Trophy finalist, three Hermann Trophy semifinalists, nine All-Americans, 22 regional All-Americans, nine Big East Players of the Year, and 30 All-Big East honorees, as well as the College Cup Most Outstanding Offensive Player. Additionally, one Academic All-American, one Big East Scholar-Athlete and one Elite 89 Award winner have played under Gill's tutelage.
Two of Gill's players at Georgetown, Keegan Rosenberry and Joshua Yaro, were selected second and third, respectively, in the 2016 MLS Draft by the Philadelphia Union.
Prior to spending time in the nation's capital, Gill spent one season at Seattle University (2009) and two seasons at Lafayette College (2007-08) as an assistant coach.
Gill currently holds a USSF 'B' License as well as an NSCAA Advanced National Diploma and a National Goalkeepers Diploma.
As a player, Gill was a three-time captain and two-time team MVP at Rider University and helped the Broncs reach the MAAC Championship match in 2000 and 2003. He also played goalkeeper for the Brooklyn Knights of USL's Premier Development League from 2001-03.
Gill graduated magna cum laude from Rider in 2004 with a degree in secondary education and history. He earned his master's degree at Georgetown in sports industry management in 2015.
What They Are Saying About Brian Gill
"This is a tremendous hire for Penn. I have known Brian for close to 15 years and think very highly of him. He has a sharp soccer mind and is a fantastic recruiter. He will be an excellent mentor to the young men in the Penn soccer program. Exciting times are ahead for Penn."
-Sasho Cirovski, Head Coach, University of Maryland
"Congratulations to Brian Gill. He is without question one of the best, if not the best, people in the college game at spotting talent. He has a great ability to find top players and this ability mixed with a very good soccer brain will make him an excellent head coach. He has served a great apprenticeship and is ready to take over the reins."
-Bobby Clark, Head Coach, University of Notre Dame (2001-2017)
"Brian is one of the bright young minds in coaching that our country has. His ability to identify talent, and produce professional players, speaks for itself. The character and maturity of the players he has worked with who are currently with the Philadelphia Union is a true testament to the coach he is."
-Jim Curtin, Head Coach, Philadelphia Union
"Brian is the perfect choice for Penn. His experience and development under Coach Fuller and prior to that at Georgetown under Coach Wiese have allowed him to build his reputation as one of the top young coaches in the country. The future of Penn men's soccer is in excellent hands under Coach Gill."
-John Hackworth, Head Coach, U.S. U17 National Team; former Head Coach, Philadelphia Union
"I am so happy that Coach Gill has received the opportunity to prove himself at the head coaching level. He is one of the hardest-working people I have ever been around, on and off the field. His attitude and love for the game is infectious, yet his authenticity is what I appreciated most. Coach Gill was never one to sugarcoat a mistake, but he was always the first to applaud a triumph or great play. I owe a lot of my success on the field thus far to Coach Gill. However, most importantly, he emulated how to be a great person off of the pitch. The program at Penn is in great hands for years to come!"
-JT Marcinkowski, Georgetown (2015-17), goalkeeper, San Jose Earthquakes
"Penn has found a great head coach in Brian Gill. He has great soccer acumen, he's one of the top recruiters in the country and he understands the type of student-athlete that can thrive at an institution like Penn."
-Brian Wiese, Head Coach, Georgetown University
"First and foremost, congrats to Coach Gill on such a great achievement. I have no doubt he'll continue to build on the foundation that Coach Fuller has already laid. Coach Gill is one of the most honest, hardworking and dedicated coaches in college soccer, and it was truly an honor playing under him at Georgetown. During my time as a Hoya, he always prepared us for games in ways that gave us a competitive advantage. I'm happy to see him achieve his lifelong dream and can't wait to see him get to work. Penn soccer is fortunate to have him as a head coach. I wish him all the best in this next chapter."
-Joshua Yaro, Georgetown (2013-15), defender, Philadelphia Union