University of Wisconsin-Milwaukee announces 2019 recruiting class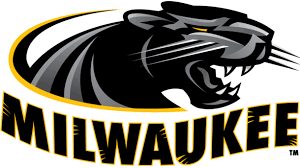 MILWAUKEE (Via University of Wisconsin – Milwaukee) – Ten players have signed at Milwaukee since the completion of last season and will be competing this fall for the MKE women's soccer team.
Milwaukee's 2019 recruiting class includes:
Lexi Blaser of Pewaukee, Wis.
Sydney Downs of Palos Heights, Ill.
Skyla Gebauer of Troy, Mich.
Courtney Hoppe of Jackson, Wis.
Mo Kalmerton of Cottage Grove, Wis.
Lesley Kiesling of North Canton, Ohio
Bela Labovic of Schererville, Ind.
Caitlynn Owens of Middleton, Wis.
Brooke Parnello of Rockford, Ill.
Katie Williams of Plainfield, Ill.
"We are very excited to have these young ladies join the Milwaukee women's soccer program," head coach Troy Fabiano said. "Their commitments in the classroom and on the field are the qualities that make up the foundation of our program."
Blaser played for her Pewaukee High School team each of her first two seasons, earning First-Team All-Woodland Conference honors each year. A team captain as a sophomore, she also picked up Milwaukee Journal Sentinel Honorable Mention All-Area accolades both campaigns as well as Team Defensive Player of the Year for the Pirates. She also plays club soccer for North Shore United.
Downs has been the starting goalkeeper at Amos Alonzo Stagg High School since her freshman season, posting 10 shutouts that first year. Downs picked up all-SWSC honors her first two seasons and was tabbed an all-sectional honoree as a junior, adding Honorable Mention 2018 Daily Southtown All-Area accolades while helping the team advance to the sectional championship.
Gebauer was named the 2017 Rookie of the Year for her Athens High School squad, also picking up all-district and all-league accolades. A Regional and State ODP player, Gebauer has also won regional titles with Nationals Union 01.
Hoppe played for her Germantown High School team as a freshman and sophomore, earning first-team all-conference honors each season. She also picked up Milwaukee Journal Sentinel Honorable Mention All-Area honors. A member of North Shore United since 2010, serving as a team captain each year of high school. She helped the team win six state championships and was named 2018 National League Midwest Region "Best 11 Players".
Kalmerton has been a Big Eight Conference honorable mention selection as a sophomore and junior at Sun Prairie High School. A team captain, she has also played three years of club soccer with RUSH Wisconsin. Kalmerton also helped Sun Prairie to its first-ever Top 10 ranking in the Wisconsin Soccer Coaches Association Division 1 poll.
Kiesling brings an extensive resume, leaving as the leading scorer in Hoover High School history with 81 goals (1.3 gpg over her career). A four-time First-Team All-Federal League selection, Kiesling was also a four-time first-team all-county pick, three-time all-district and two-time all-state honoree. She also was tabbed district player of the year on two occasions, closing out her career with Federal League Player of the Year accolades as well as the All-Stark County Division I Girls Player of the Year award.
Labovic did not play for her high school soccer team at Marian Catholic High School. She spent her club career with the Eclipse Select Soccer Club (2014-2019), winning the Girls State Cup Championship.
Owens played for Middleton High School, playing a key role in the 2018 Big 8 championship that saw the team go 11-1-1. She helped the Cardinals to a regional title, outscoring their opponent, 67-1, during a 10-game winning streak. Owens is also the team captain of the Rush Wisconsin Soccer Club and Rush Select National Team.
Parnello enjoyed a solid junior campaign at Boylan Central Catholic High School, tallying 12 goals and eight assists on the season. An all-sectional and all-conference honoree, Parnello also spent 10 years playing club soccer for the Rockford Raptors.
Williams played just one season at Plainfield East High School, earning a varsity letter as a freshman. She also spent five years competing in club soccer for the Chicago International Soccer Club.