University of Virginia women's soccer announces largest incoming class in program history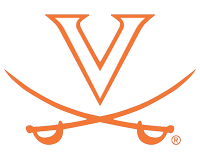 CHARLOTTESVILLE, Va. (Via Virginia Athletics) – The Virginia women's soccer team announced Friday the addition of 12 players who will join the program this fall. It is the largest incoming class in the history of the program.
The recruiting class includes several high school and youth All-Americans and players with youth national team experience. Ayan Adu (Ashburn, Va.), Morgan Beans (Altanta, Ga.), Betsy Brandon (Littleton, Colo.), Alexandra Connell (Norfolk, Va.), Mia Hoen-Beck (Vienna, Va.), Hana Kerner (Upper Saddle River, N.J.), Courtney Petersen (Canton, Mich.), Lorato Sargeant (Great Falls, Va.), Christiana Sullivan (Houston, Texas), Montana Sullivan (Bedminster, N.J.), Brianna Westrup (Corona del Mar, Calif.) and Jasmine Wright (Crownsville, Md.) will make up the team's freshman class this fall.
"Overall, we are very pleased with the way our 2015 recruiting class turned out," said head coach Steve Swanson. "Although it is the largest class we have ever recruited, we feel it has the potential to also be one of the closest classes by the time they all receive their degrees. This class is different in that they come from all over the country, represent every position on the field, have unique personalities, come from eight different club teams and have contrasting skills sets. However, they are all very similar in that they are excellent students, value the team first, love the game, are extremely competitive, work hard and serve their communities."
The 12 newcomers will join 17 veterans from the 2014 Cavalier team that went 23-3-0 and reached the NCAA College Cup final for the first time in school history.
"We feel many of these players have the ability to contribute to our team right away," said Swanson. "While some will need time to develop at this level, we are confident all of them will help our program reach new heights during their time at Virginia. We are excited to have them join the team and look forward to integrating them into what we feel is a tremendous group of returning players this fall."

VIRGINIA WOMEN'S SOCCER 2015 RECRUITING CLASS
Ayan Adu – Midfielder – Ashburn, Va. (Briar Woods)
• Member of Region I ODP Team
• Played for McLean Youth Soccer in the ECNL
• ODP National Camp
Morgan Beans – Goalkeeper – Atlanta, Ga. (Woodward Academy)
• Member of Region III ODP Team
• Played for GSA in the ECNL
Betsy Brandon – Midfielder – Littleton, Colo. (D'Evelyn)
• Two-time NSCAA Youth All-American
• Represented the United States at the U-14, U-15, U-17 and U-18 levels
• Played for Colorado Rush in the ECNL
Alexandra Connell – Defender – Norfolk, Va. (Norfolk Academy)
• Played for McLean Youth Soccer in the ECNL
• First-team All-State
• First-team Virginian-Pilot All-Tidewater
Mia Hoen-Beck – Forward/Midfielder – Vienna, Va. (James Madison HS)
• Two-time NSCAA Youth All-American
• Represented the United States at the U-17 level
• Played for McLean Youth Soccer in the ECNL
Hana Kerner – Midfielder – Upper Saddle River, N.J. (Northern Highlands)
• Current member of the U.S. U-19 WNT
• 2014-15 Gatorade New Jersey State Player of the Year
• NSCAA All-Region
• Played for Match Fit Academy in the ECNL
Courtney Petersen – Defender/Midfielder – Canton, Mich. (Devine Child)
• Current member of the U.S. U-20 WNT
• Also represented the United States at the U-14, U-15 and U-17 levels
• NSCAA Youth All-American
• Played for Michigan Hawks in the ECNL
Lorato Sargeant – Forward/Defender – Great Falls, Va. (Langley)
• Played for McLean Youth Soccer in the ECNL
Christiana Sullivan – Forward/Midfielder – Houston, Texas (Lamar)

• Played for Albion Hurricanes in the ECNL
• Member of South Texas ODP Team
Montana Sutton – Midfielder – Bedminster, N.J. (Bernards)
• Played for PDA in the ECNL
Brianna Westrup – Defender – Corona del Mar, Calif. (Corona del Mar)
• Played for Slammers FC in the ECNL
• ECNL National Championship finalist
Jasmine Wright – Defender/Midfielder – Crownsville, Md. (Severn)

• 2014 Washington Post All-Met
• Played for Bethesda FC in the ECNL