University of North Dakota soccer program adds three to signing class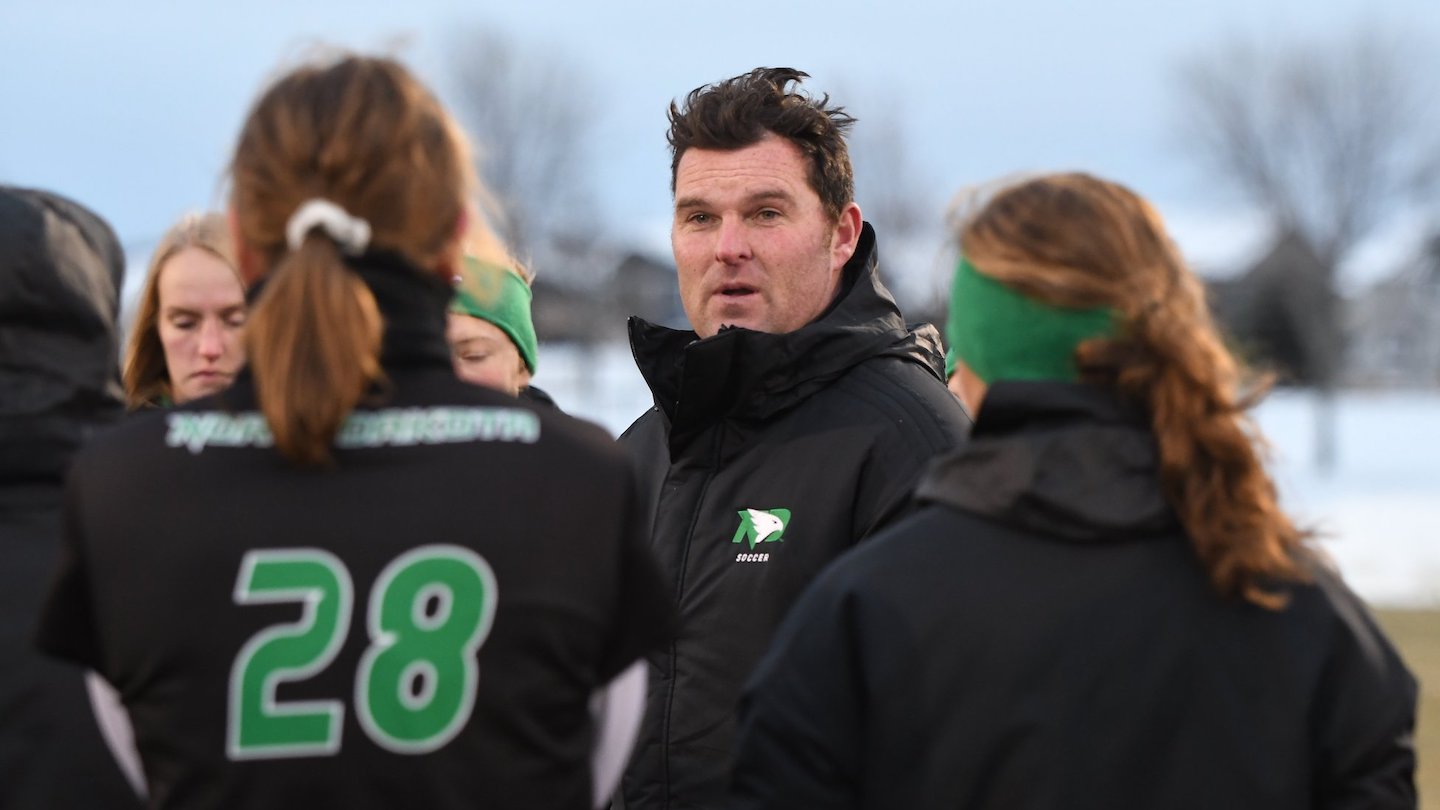 GRAND FORKS, N.D. – University of North Dakota head soccer coach Chris Logan announced the signing of three student-athletes during the April signing period.
The three additions bring the North Dakota soccer program's Class of 2021 to nine. The class features two signees from California and another from Arizona.
"We are delighted to welcome Alisha, Irene, and Alexis to UND," said Logan. "We take great pride in bringing not only talented soccer players to our program, but also great people who compliment our environment on and off the field and with this trio we know they will fit in and make us better immediately. This is a really exciting class that will add a lot of quality to our roster."
With the addition of the three newest Fighting Hawks, UND's Class of 2021 features five defenders, three midfielders and one forward. Quotes from Logan on the current signees, along with other bio information can be found below. Read more about the University of North Dakota's November signees here.
Irene Jirasevijinda
5-9 | Midfielder
Temecula, Calif. (Rancho Christian HS)
"Irene comes from one of the top-clubs in the nation, Legends FC, and is a very good soccer player. She plays for the Thailand youth national team and possesses exceptional technique and composure on the ball in the midfield. Irene will help progress our game in the midfield and is a real attacking threat with her passing and creative ability. Irene is also a Liverpool fan, so she is clearly a great fit for our program."
Alisha Maake
5-8 | Defender
Gilbert, Ariz. (Casteel HS)
"Alisha is a very strong, athletic, and technical player. She can cover a lot of ground quickly and makes great decisions with the ball at her feet. Her distribution playing forwards will definitely help the attacking side of our game."
Alexis McPhail
5-7 | Defender
Riverside, Calif. (Riverside Poly HS)
"Alexis also comes from Legends FC, and can play anywhere across the back line. She has exceptional speed, reads the game well, and is great on the ball. Alexis likes to get forwards down the flanks and is a dangerous player when she joins the attack."