University of Missouri women's soccer signs 8 players for 2019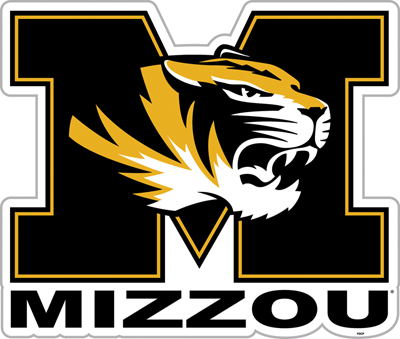 COLUMBIA, Mo. (Via University of Missouri) –Mizzou Soccer inked eight more future student-athletes to National Letters of Intent, announced Tuesday, January 22 by head coach Bryan Blitz. The group will make its collective debut at Walton Stadium during the 2020 season.
Briana Abam, Jadyn Easley, Kyla Johnson, Caroline Lyman, Megan Oduyoye, McKenna Sheehan, Janna Singleton and Haley Steinke make up the rest Blitz's 2019 class, as both Morgan Davis and Eryka McIntyre signed earlier so that they could enroll at Mizzou for the spring semester. The group, which boasts players from Illinois, Missouri, Texas, Ohio and Colorado will provide depth and potential star power for the Tigers as the program continues to build with the intent of playing pressing soccer.
"We are really excited about this incoming class," Blitz said. "It is such a high-character, well-balanced and versatile group, and one that can fill a lot of the needs we have. As it is one of our largest classes in the history of the program, it will definitely add a lot of competition to our team, ultimately making everyone better. We couldn't be more excited about this group."
2019 MIZZOU SOCCER SIGNING CLASS
NAME
POS.
HOMETOWN
CLUB TEAM
Briana Abam
F
Aurora, Colo.
Real Colorado
Jadyn Easley
F
Ozark, Mo.
St. Louis Scott Gallagher
Kyla Johnson
D
Kyle, Texas
Austin Texans
Caroline Lyman
M/D
Clarendon Hills, Ill.
Eclipse Soccer Club
Megan Oduyoye
D
Cincinnati, Oh.
Cincinnati Developmental Academy
McKenna Sheehan
GK
Cary, Ill.
Eclipse Soccer Club
Janna Singleton
F
DeSoto, Texas
Sting Dallas ECNL
Haley Steinke
F/M
Castle Rock, Colo.
Real Colorado
Briana Abam – Forward (Aurora, Colo.)
Abam comes to Mizzou from Colorado, joining sophomore midfielder Bella Alessi and junior defender Peyton Joseph as a part of the Colorado to Columbia pipeline. She played her club ball for Jared Spires at Real Colorado, while helping Regis Jesuit win its league back in 2016. Abam chose Mizzou over Baylor, Boston University and Arizona.
"I chose Mizzou because, when I visited, the coaches, staff and team made me feel comfortable and truly welcomed. I look forward to being here with what feels like a second family while I pursue my academic and athletic goals."
"Bri is a remarkable young woman. Even though she has excelled for me on the soccer field, all the characteristics that make her good there are even better when considered off the field. She is dedicated, she is competitive, and she is constantly trying to learn and improve." – Jared Spires, Abam's club coach
Jadyn Easley – Forward (Ozark, Mo.)
Easley joins Mizzou as one of the most decorated high school players in the state of Missouri, as she was named All-District, All-Region and All-State for three straight years. Additionally, she was named the Missouri Sports Commission and Hall of Fame Player of the Year in 2018. Though her accolades at the state level stand out, she has also received national acclaim, being named a USA Today Performer of the Week in 2017. Easley chose Mizzou over Missouri State, Kansas and UMKC.
"I chose Mizzou because of my lifelong connection with the school. The campus is beautiful and the people are welcoming. It feels like home."
"As a coach who is given a choice on which boxes to check in terms of skill, athleticism, speed, physicality, and awareness, Jadyn is the only player for whom I could check every box". – Chris Shull, Easley's high school coach
Kyla Johnson – Defender (Kyle, Texas)
Johnson made her mark as a constant on the back line for the Austin Texans. During the 2017-18 campaign, Kyla helped lead the Austin Texans to an undefeated season, while racking up the South Texas State Championship and Southern Regional Premier League (SRPL) Championship.  Her high school career was also excellent, as Johnson was named Second-Team All-District as a freshman while making the First-Team as a junior. Johnson chose Mizzou over Arkansas, Kentucky, Miami, Arizona and others.
"I committed to Missouri for a few reasons.  I love the relationship between the players and coaching staff.  There is a family-like atmosphere at Mizzou. I also like the academic support that is given to the student-athletes. Lastly, I like the aggressive style of high press soccer played by Mizzou.  I believe that my athleticism, ability to disrupt passing lanes and dispossess players of the ball is best suited for this style of play."
"Kyla is a super coachable athlete. I am lucky to have been a part of her development over the last 5 years. She brings an excitement to any game with her quickness and overall speed." – JD Cochran, Johnson's club coach
Caroline Lyman – Defender/Midfielder (Clarendon Hills, Ill.)
Lyman prefers to play on the flank, whether on the back line or in the middle of the park. She was a part of the Eclipse Soccer Club, and helped guide the team to a sixth place ranking nationally in 2017. She was also an Illinois State Cup Finalist twice in her career, in both 2015 and 2016. Lyman chose Mizzou over Illinois and Marquette.
"Mizzou is a place that I feel will allow me to grow as a person, student, and soccer player during my four years there. The soccer program offers a family that will push me to be the best I can be."
"Caroline is an extremely hard-working, athletic player whose positive attitude is contagious. She will quickly become the player that teammates will gravitate towards." – Mike Nesci, Lyman's club coach
Megan Oduyoye – Defender (Cincinnati, Oh.)
Oduyoye joins the Tigers as a force on the back line. Her high school career was a decorated one, as she was named her team's defensive MVP three years in a row, while earning All-Conference three years in a row and All-Region in 2017 and 2018. She was also a big part of her club team's success, as she helped guide the Cincinnati Developmental Academy to the U17 USYS National Championships, where she was named to the All-Tournament XI. She chose Mizzou over Miami, Dayton, Xavier and others.
"I chose Mizzou because of its family atmosphere. Everyone there made me feel at home."
"Megan is a quality defender that is tough to beat. She wins her one-on-one battles, reads the game well, and can build out of the back. She is a great teammate on and off the field." – Bobby Puppione, Oduyoye's club coach
McKenna Sheehan – Goalkeeper (Cary, Ill.)
Sheehan is the only goalkeeper in this year's class, and will join redshirt junior Mercedes Sapp and redshirt sophomore Peyton Bauman between the posts. She also joins Lyman in Columbia, as the two played together for the Eclipse Soccer Club. Sheehan chose Mizzou over Marquette, Santa Clara and Ohio.
"I chose Mizzou because it felt like a second home. The campus and all the opportunities were very intriguing. I can really see myself growing as a person and a player at Mizzou."
"McKenna is a fantastic player whose shot-stopping ability, dominance in the box and distribution have made her one of the top goalkeepers we have ever had. She is not only a top-class keeper, but a great kid who is always smiling. She was a joy to have on our team." – Mike Nesci, Sheehan's club coach
Janna Singleton – Forward (DeSoto, Texas)
Singleton was an attacking force for DeSoto High School, as she was named team MVP three straight years as well as earning All-District honors three years running. She also earned a spot on the Region III Olympic Development Team. Singleton's leadership was also highlighted off the pitch, as she was elected the president of her senior class. She chose Mizzou over Vanderbilt, Auburn, Louisiana Tech and North Texas.
"I chose Mizzou because it seemed like the place where I could grow as both a soccer player and person. Their style of play fits me perfectly."
"Janna is a versatile player with tremendous upside. As a striker, she demonstrates the aggressive nature and closing ability required to succeed at the position. She is unafraid to take on her opponents and loves to compete." – Antonio Pecorari, Singleton's club coach
Haley Steinke – Forward/Midfielder (Castle Rock, Colo.)
Yet another explosive attacker, Steinke joins Mizzou as a winger with tremendous athleticism. She helped lead her high school team to the postseason every year she was in high school, as well as earning First-Team Academic honors all four years. Steinke was also a four-year varsity sprinter and long jumper. She chose Mizzou over Arizona, Baylor, Texas, West Virginia, Utah Wyoming and others.
"I chose Mizzou for the overall family feel, outstanding academics and fantastic college soccer program.  By far, this was the most fun and warmest environment I encountered during my recruitment."
"Haley has been a complete joy to watch grow from a 10-year-old kid into an impact player that will be playing in an impact program at the University of Missouri" – Russ Lentine, Steinke's club coach
Visit MUTigers.com for the latest information on all things Mizzou Soccer. You can also find the Tigers on social media by liking us on Facebook and following us on Twitter and Instagram (@MizzouSoccer).