University of Cincinnati women's soccer unveils recruiting class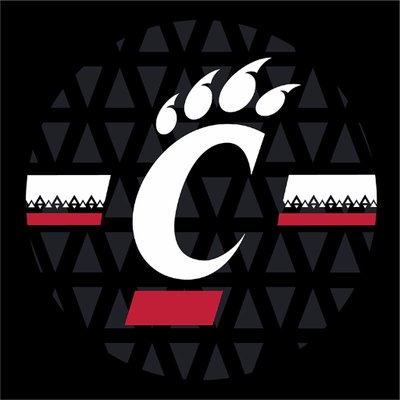 CINCINNATI (Via University of Cincinnati) – Neil Stafford, head coach of the University of Cincinnati women's soccer program, has announced his 2018-19 signing class, a group that includes seven young women that are set to join the program this fall to continue their academic and athletic careers. The group is comprised of three players from Ohio, one each from Illinois, Missouri and New Jersey and one from China.
The class includes Ashley Barron (Toledo/Notre Dame Academy/Pacesetter SC), Abby Delprincipe (Avon/Avon HS/Team Challenger FC) and Maddy Pittman (Harrison/Harrison HS/Total Futbol Academy) from Ohio; Kendall Battle (St. Louis/Pattonville HS/Lou Fusz SC Elam) from Missouri; Julia Flake(Sparta/Sparta HS/Matchfit Academy) from New Jersey; Rachael Lutter (Sugar Grove/Kaneland HS/Campton United SC) from Illinois and Han Tang(Chengdu/Chinese National Team) from China. A versatile group, the trio of Barron, Battle and Pittman are listed as forwards and defenders while Delprincipe is a midfielder, Flake a goalkeeper, Lutter a defender and Tang a forward.
All seven individuals have competed at a high level throughout their careers. Aside from Tang's experience with the Chinese National Team, the six American players have helped their club sides to national tournaments and numerous state cup titles along with other honors. Pittman, from nearby Harrison, Ohio, not only helped her team compete in national tournaments, she finished the 2017-18 USYS National Tournament as the top scorer among all players and was named to the USYS National Tournament Best Eleven in 2018.
Most of the new class of Bearcats also were standouts in multiple sports, and not just high school and club soccer. Barron recently helped her high school team to the Ohio Final Four this year while Battle was a four-time all-conference player in field hockey and member of her school's state runner-up 4x400m relay team.
More information on each of the signees can be found below.
2018-19 SIGNING CLASS | Full Bios
Ashley Barron • Toledo, Ohio • Notre Dame Academy/Pacesetter Soccer • F/D
Kendall Battle • St. Louis, Mo. • Pattonville HS/Lou Fusz SC Elam • F/D
Abby Delprincipe • Avon, Ohio • Avon HS/Team Challenger FC • M
Julia Flake • Sparta, N.J. • Sparta HS/Matchfit Academy • GK
Rachael Lutter • Sugar Grove, Ill. • Kaneland HS/Campton United SC • D
Maddy Pittman • Harrison, Ohio • Harrison HS/Total Futbol Academy • F/D
Han Tang • Chengdu, China • Chinese National Team • F