University of Cincinnati men's soccer unveils recruiting class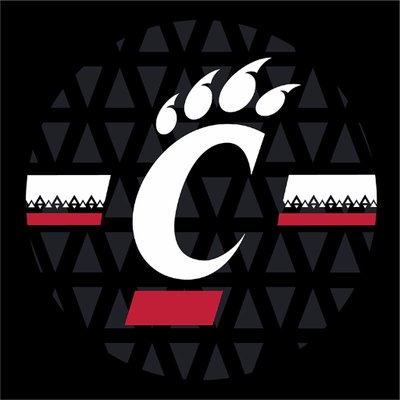 CINCINNATI (Via University of Cincinnati) – University of Cincinnati men's soccer head coach Hylton Dayes announced seven additions to the 2019 recruiting class.
The additions include local products Ben Hegge and Sam Robinson, fellow high school seniors Oskar Bloch and Kyle Healy, as well as transfers Creggton Charlton, Ben Hryszko and Shevon Stewart.
"This was a very important class for us," said Dayes. "It addresses specific needs within the team. Coming off last season, it was very important that we identify and recruit student-athletes that will allow us to compete in the AAC which is a very difficult league. We also needed to make sure they fit the profile of a UC student-athlete. I think we were able to do both with this recruiting class."
Oskar Bloch
6-2 || 170 || Center Back
Prior to UC: Product of Herningsholm Business School in Roskilde, Denmark … Most recently played club with FC Midtjylland … Part of back-to-back U19 club championship teams … Club team finished in the top eight of the UEFA Champions League with wins over Roma and Manchester United … Player of the year for U15 FC Roskilde.
Dayes on Bloch: "Oskar is a left-sided center back that has played for FC Midtjylland at the highest youth level in Denmark. He also competed in the UEFA Youth Champions League this year, making it past Manchester United in the knockout stage, but ultimately losing out to Porto in the round of 16. He is a consistent player for Midtjylland and we expect him to have an immediate impact in our group. Oskar is a very intelligent player that will bring confidence in possession and leadership. He is flexible, tactically, and can play in multiple systems."
Creggton Charlton

6-0 ||170 || Forward
Prior to UC: Transferred to UC from Daytona State College … Product of Clarendon College in Clarendon, Jamaica … 2018 National Junior College Athletic Association (NJCAA) Region 8 Player of the Year … First Team All-Region selection … NJCAA Third Team All-American … United Soccer Coaches (USC) Junior College Div. I Second Team All-American … USC All-South Region First Teamer … Previously a 2017 All-Region Second Team pick … All-time points leader (71) at Daytona State with 26 goals and 19 assists in two seasons.
Dayes on Charlton: "Creggton is a dynamic attacking player that can score goals. He has excellent pace, good 1v1 skills, and can finish with both feet. He can play as a traditional No. 9, or wide if needed. His combination of skill, pace, goal-scoring ability, and overall winning mentality is exactly what we need. He also has international experience with the Jamaica U23 team that will be in action this summer."
Kyle Healy

5-10 || 160 || Midfielder
Prior to UC: Product of St. Ignatius High School in Cleveland, Ohio … Played club with Team Challenger FC 01 … 2018 Boys High School All-American … 2018 All-Greater Cleveland First Team pick … St. Ignatius Team MVP and captain as a senior … Member of back-to-back DI high school semifinalist squads in 2018 and 2017 … National and state champion in 2016 … Ohio north state champion with club team in 2017 … National league club champ in 2016-17 and 2018-19.
Dayes on Healy: "Kyle comes to us from a very successful high school program at St. Ignatius and has all the skills to be a very good, college holding midfielder. He is clean technically, reads the game well, and does all the little things that every team needs. He was a high school All-American and also part of a successful Team Challenger club team. He will need time to adapt to the college game which is quicker and more physical, but has a great future as a Bearcat."
Ben Hegge

5-10 || 140 || Midfielder
Prior to UC: Product of Moeller High School in Cincinnati, Ohio … Played club with CUP Gold 2000 … 2018 Greater Catholic League (GCL) South Co-Player of the Year … 2018 Boys High School All-American … Named MVP for the West Team at the 2018 All-American Game after scoring two goals … Totaled 15 goals and 10 assists in 24 games for Moeller as a senior … Captained the Crusaders to a 2018 Ohio Div. I state runner-up finish … 2018 Cincinnati Enquirer First Team Fall All-Star.
Dayes on Hegge: "Ben is a local kid from Cincinnati who has had great success with both Moeller and CUP over his career. He is a creative attacking midfielder who is good at finding space and arriving into the box to score goals. He was also named the MVP of the High School All American game played this past fall. We feel Ben will develop into a quality attacking player with the ability to set up and score goals."
Ben Hryszko

5-10 || 165 || Defender
Prior to UC: Transferred to UC from Cleveland State … Product of Strongsville High School in Strongsville, Ohio … Started 23 matches in two seasons for the Vikings … Scored two goals and dished out a pair of assists … Tallied the game winner against No. 25 Wright State in 2018 … Two-time All-Greater Cleveland First Team honoree at Strongsville … All-Conference First Team selection as a high school senior.
Dayes on Hryszko: "Ben comes to us from Cleveland State where he was the starting right fullback this past season. He is a skilled player who is comfortable in possession and will help us build the game from the back. He also likes to attack and will provide good service into the box from wide positions. We are excited to add a quality experienced player such as Ben to our program."
Sam Robinson

6-1 || 170 || Forward
Prior to UC: Product of Talawanda High School in Oxford, Ohio … Played club with CUP Gold 2001 which reached the 2018 United States Youth Soccer (USYS) Region II championships … All-Southwest Ohio Conference (SWOC) First Team selection in 2018 … Added 20 goals and eight assists as a high school senior … Totaled 61 goals and 30 assists in high school career … Led the Brave to two SWOC Championships …  2018 First Team Cincinnati Enquirer Fall All-Star and Second Team All-State honoree … 2017 SWOC Player of the Year and First Team All-Southwest Ohio.
Dayes on Robinson: "Sam is a dynamic wide player who can beat players on the dribble and provide good service into the box. He continues our tradition of recruiting local players that fit our profile and culture. Sam plays with a lot of determination and passion for the game. His ability to create good goal-scoring chances for CUP and for Talawanda have made him a standout player."
Shevon Stewart

5-6 || 155 || Midfielder
Prior to UC: Transferred to UC from Daytona State College in Daytona Beach, Florida and previously played at Lincoln College in Lincoln, Illinois … Product of St. George's College in Kingston, Jamaica … Totaled five goals – including a game winner — and six assists in 15 matches at Daytona State … NJCAA First Team selection in 2018 and 2016 … USC Junior College Div. I All-South Region Second Team … Competed Super League and Real Mona from 2012-16 … Played and captained All Manning and St. George's from 2014-15.
Dayes on Stewart: "Shevon is a true No. 10. He is a very skilled attacking midfielder who can create opportunities for others or score goals himself. He is quick, works hard, and combines well in the final third. He reads the game well and can find space in between the lines which makes it difficult to defend him. We are excited to have him join our program and feel he will be an influential player for us."