University of Akron men's soccer announces 2015 recruiting class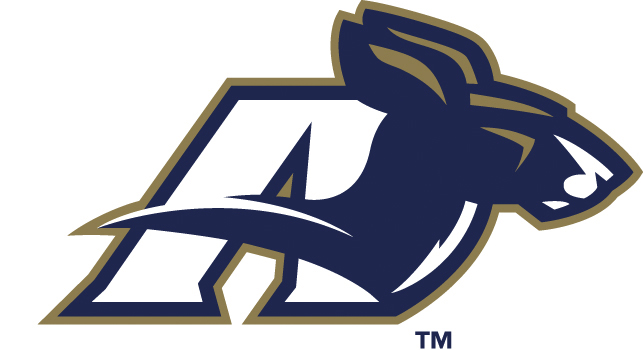 AKRON, Ohio (Via University of Akron) – The Akron men's soccer team, under the leadership of third-year head coach Jared Embick, has announced the addition of six student-athletes joining the Zips' squad for the 2015 campaign.
Donning the Akron uniform this fall will be Pau Belana (Barcelona, Spain), Alonzo Clarke (Bethesda, Md.), Nick Costa (North Royalton, Ohio), Matthew "Skye" Harter (Copley, Ohio), Barth-Luther Mouafo (Potomac, Md./Gardner Webb), and Goncalo Soares (Lisbon, Portugal).
"Returning a large core of players from our 2015 Mid-American Conference Championship squad a season ago, our focus in recruiting this season was on identifying a quality class that specifically fits our needs and strengthens the collective whole of our team." Embick commented. "Each player in our class offers skill, intelligence, competitiveness and winning attributes to our program. They will compliment an already strong and experienced group of returning players and I expect these players to come in and make and impact on our program."
A Catalonia native, Belana, an attacking midfielder, gained valuable experience playing for prestigious Spanish clubs Espanyol and FC Barcelona as well as being called up to U-16 Spanish national team. Belana's strength is his ability to play box-to-box and control games with his passing and vision.
Clarke, a central defender, is a member of the D.C. United U18 squad, and gained valuable training experience with Manchester United. An athletic and very talented defender, he has great leadership qualities and winning character.
A goalkeeper, Costa played for Internationals SC of the U.S. Soccer Development Academy alongside Harter, where he was a member of the 2012 US Soccer National Championship squad and was the recipient of the 2012 U-16 National Golden Glove.
A center midfielder, Harter also gained valuable experience playing for Internationals SC of the U.S. Soccer Development Academy, including in 17 matches this past season in which he registered a goal and two assists. An energetic and passionate player, Harter's competitiveness and high soccer IQ will give him the opportunity to continue the legacy of local players who have excelled for the Zips.
A native of Douala, Cameroon, Luther, a defender, is a transfer from Gardner-Webb where he played his first two seasons for the Bulldogs. This past season he appeared in seven matches, including three starts. As a freshman, he played in 11 matches, including eight starts and registered an assist from his defender's position. He played with DC United Academy as a prep standout before transferring to Montverde Academy (Fla.) where his squad earned a No. 1 ranking in the nation his senior year by ESPN and the Elite Soccer Report.
A defensive center midfielder, Soares played for Benfica in Lisbon, Portugal. A graduate student, Soares' play will offer immediate strength and maturity to what is already a deep and talented core of midfielders for the Zips.
2015 Zips Men's Soccer Signing Class
Pau Belana, MF, Barcelona, Spain (FC Barcelona)
Alonzo Clarke, D, Bethesda, Md. (D.C. United U18)
Nick Costa, GK, North Royalton, Ohio (Internationals SC)
Skye Harter, MF, Copley, Ohio (Internationals SC)
Barth-Luther Mouafo, D, Potomac, Md. (D.C. United Academy/Montverde Academy)
Goncalo Soares, MF, Lisbon, Portugal (Benfica)