United Soccer Coaches releases new Boys High School Rankings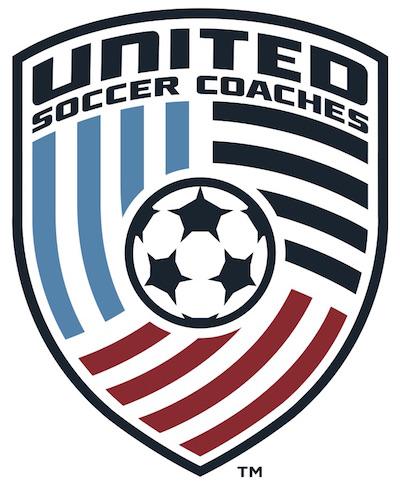 KANSAS CITY, Mo. (Via United Soccer Coaches) – The top five teams on the girls side and the top two teams in the boys poll remain unchanged as United Soccer Coaches and USA TODAY High School Sports released the latest set of boys and girls regular season rankings in the USA TODAY/United Soccer Coaches Super 25 Fall Rankings on Tuesday.
St. Benedict's Prep in Newark, N.J. continues its hold on the No. 1 spot in the boys' rankings with a 13-0-0 record. Naperville North (Naperville, Ill.) is 21-0-0 on the year and is No. 2 again this week. Smithtown West (Smithtown, N.Y.) moved up two spots this week to No. 3 with Nauset Regional (Eastham, Mass.) sitting in fourth for the second straight week. St. Ignatius (Cleveland, Ohio) moved up three spots this week to No. 5.
USA TODAY/United Soccer Coaches Super 25 Fall Boys – National – Poll 8 – October 23, 2018
| Rank | School | Prev. | W-L-T |
| --- | --- | --- | --- |
| 1 | St. Benedict's Prep (Newark, N.J.) | 1 | 13-0-0 |
| 2 | Naperville North (Naperville, Ill.) | 2 | 21-0-0 |
| 3 | Smithtown West (Smithtown, N.Y.) | 5 | 16-0-0 |
| 4 | Nauset Regional (Eastham, Mass.) | 4 | 15-0-0 |
| 5 | St. Ignatius (Cleveland, Ohio) | 8 | 14-1-2 |
| 6 | Fairview (Boulder, Colo.) | 7 | 15-0-0 |
| 7 | Marquette University High (Milwaukee, Wis.) | 6 | 16-1-2 |
| 8 | Winfield (Winfield, W.Va.) | 10 | 21-0-1 |
| 9 | Delbarton School (Morristown, N.J.) | 15 | 17-0-0 |
| 10 | Martin Luther King, Jr. (New York, N.Y.) | 11 | 14-0-0 |
| 11 | Libertyville (Libertyville, Ill.) | 9 | 18-0-0 |
| 12 | Athens (Troy, Mich.) | 12 | 18-0-0 |
| 13 | Chesterton (Chesterton, Ind.) | 19 | 20-0-2 |
| 14 | Fairfield Prep (Fairfield, Conn.) | 16 | 12-0-0 |
| 15 | Salesianum School (Wilmington, Del.) | 13 | 9-2-0 |
| 16 | Boulder (Boulder, Colo.) | 20 | 14-1-0 |
| 17 | Monroe-Woodbury (Central Valley, N.Y.) | 18 | 15-0-0 |
| 18 | St. Christopher's School (Richmond, Va.) | 17 | 11-0-1 |
| 19 | Episcopal Academy (Newtown Square, Pa.) | 23 | 13-0-2 |
| 20 | St. Xavier (Louisville, Ky.) | NR | 22-2-1 |
| 21 | Lewiston (Lewiston, Maine) | 22 | 12-0-2 |
| 22 | Stillwater Area (Stillwater, Minn.) | 24 | 16-1-2 |
| 23 | Lee's Summit (Lee's Summit, Mo.) | 21 | 15-1-0 |
| 24 | Cimarron-Memorial (Las Vegas, Nev.) | NR | 19-1-2 |
| 25 | Holmdel (Holmdel, N.J.) | RV | 15-0-0 |
Records shown are through games of Oct. 21, 2018
Also receiving votes: Myers Park (Charlotte, N.C.), Commack (Commack, N.Y.), Peoria Notre Dame (Peoria, Ill.), Zionsville (Zionsville, Ind.), Summit (Bend, Ore.), Neenah (Neenah, Wis.), Bedford (Bedford, N.H.), Conestoga (Berwyn, Pa.), Loyola Blakefield (Towson, Md.), Amityville (Amityville, N.Y.), Duluth East (Duluth, Minn.), Lexington (Lexington, Maine), Cleveland (Rio Rancho, N.M.), Christian Brothers College Prep (St. Louis, Mo.), Highlands (Fort Thomas, Ky.), Montclair, N.J.), Rocky Mountain (Meridian, Idaho), Syosset (Syosset, N.Y.)
REGIONAL POLLS – OCT 23
Region I | Region II | Region III | Region IV | Region V | Region VI | Region VII | Region VIII