United Soccer Coaches release new NCAA Women's Soccer Rankings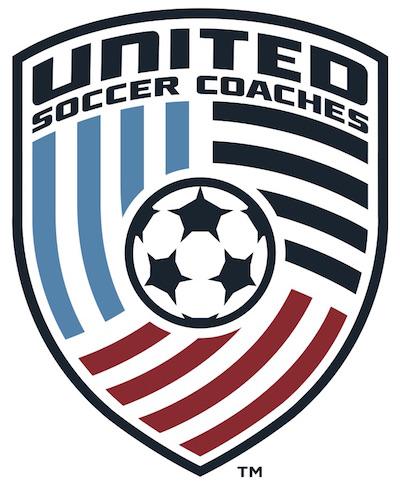 KANSAS CITY, Mo. (Via United Soccer Coaches) – United Soccer Coaches released the regional and national rankings for NCAA Division I women's soccer on Tuesday, following the opening weekend of play on college campuses across the country.
National and Regional Rankings: Click Here
Stanford University and West Virginia University share the top spot in the national poll with 745 total ranking points apiece. Stanford opened the season with two emphatic victories on the road, earning a 4-0 win at Marquette and a 5-0 victory over Wisconsin. West Virginia kicked off their quest to return to the NCAA national championship with a hard-fought 1-0 triumph against nationally-ranked Georgetownon Friday.
Rounding out the top five teams in the national rankings are the University of South Carolina, the University of North Carolina and the University of Southern California. All three schools received more than 600 total ranking points.
United Soccer Coaches college rankings are an indicator of week-to-week status of qualified programs and in no way should be used as a guide or indicator of eligibility for championship selection. To be eligible for consideration in United Soccer Coaches college rankings, a school must be a member of United Soccer Coaches College Services Program.
The next college rankings will be released Tuesday, August 29 and will also include the first rankings for NCAA Division I men's soccer.
United Soccer Coaches National Rankings
NCAA DI Women – National – Poll 1 – 

August 22, 2017

Rank
School
1st Votes
Total Pts
Prev.
W-L-T
1
Stanford University
9
745
2
2-0-0
1
West Virginia University
16
745
1
1-0-0
3
University Of South Carolina
1
669
4
2-0-0
4
University Of North Carolina
2
648
6
1-0-0
5
University Of Southern California
0
628
3
1-0-0
6
Florida State University
1
596
15
2-0-0
7
UCLA
1
579
9
2-0-0
8
University Of Florida
0
537
7
2-0-0
9
Penn State University
1
526
NR
2-0-0
10
University Of Virginia
0
467
11
1-0-0
11
Georgetown University
0
449
5
1-1-0
12
Duke University
0
409
12
1-1-0
13
Clemson University
0
377
13
2-0-0
14
University of Nebraska
0
300
22
2-0-0
15
Rutgers University
0
266
21
2-0-0
16
Texas A&M University
0
240
NR
2-0-0
17
Brigham Young University
0
227
8
0-1-1
18
University Of Utah
0
205
20
1-0-0
19
University Of California
0
193
NR
2-0-0
20
Auburn University
0
177
10
1-0-1
21
University of Connecticut
0
149
14
0-0-1
22
Northwestern University
0
128
23
2-0-0
23
University Of Michigan
0
136
NR
2-0-0
24
University of Notre Dame
0
103
18
1-0-1
25
North Carolina State University
0
96
NR
2-0-0
Also receiving votes: Baylor University (65), Southern Methodist University (62), University of Missouri (58), Texas Tech University (47), Ohio State University (35), Santa Clara University (31), University Of Minnesota (30), University of Colorado (20), University Of Arkansas (19), College of William & Mary (18), University of Oklahoma (17), University of Arizona (13), TCU (12), Washington State University (5), University Of Cincinnati (4), Oklahoma State University (4), University of Mississippi (2), University of Tennessee (1), University Of Memphis (1), Furman University (1)