United Soccer Coaches Hall of Fame Class of 2019 announced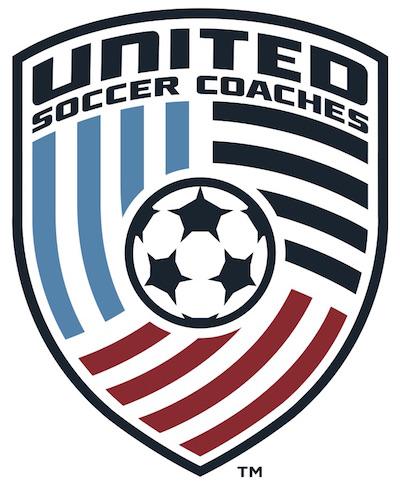 KANSAS CITY, Mo. (Via United Soccer Coaches) – United Soccer Coaches has announced the election of three individuals, including the first two females, as the newest members of its Hall of Fame. All three will be inducted as members of the Class of 2019 during the 79th annual United Soccer Coaches Convention, Jan. 9-13 in Chicago.
Dr. Colleen Hacker and Aliceann Wilber, two of the most successful coaches in the history of women's collegiate soccer, and Albie Loeffler, a legendary high school coach in Connecticut who passed away in 2009, will be honored at the Association's annual Awards Banquet on Jan. 11 at the Marriott Marquis Hotel in Chicago. They will become the 63rd, 64th and 65th recipients of the award which was established in 1991 to honor achievement by coaches with an emphasis on success and a lifetime devotion to the association and the game.
"We are honored to recognize these three coaching legends with one of the highest honors bestowed by the association," said Lesle Gallimore, United Soccer Coaches President. "It is a particular pleasure for me that the first two women to join this elite group will be honored along with a true icon of the high school game."
Albie Loeffler, who passed away in 2009 at age of 93, will be honored posthumously after being elected through the veteran's balloting process of the Hall of Fame Committee. Loeffler began coaching interscholastic soccer at Ellsworth High School (1942-52) in South Windsor, Conn, leading that school to two state championships. He later moved to Staples High School (1957-77), guiding that program to seven state championships including five in a row. Overall, he had 314 career wins, which was a national record when he retired in 1978.
Loeffler's record included 13 Fairfield County Interscholastic Athletic Conference division championships. During that span his teams recorded 25 consecutive shutouts, won or tied 43 straight games and lost just two home games in a stretch between 1965 and 1975. A two-time National Coach of the Year, he had more than 175 players who went on to play college soccer including 11 players who earned All-America honors. His daughter and grandson will accept his award in Chicago.
Dr. Colleen Hacker served as the Head Women's Coach at Pacific Lutheran University in Tacoma, Wash., from 1981-95 and guided the Lutes to a 232-59-18 (.779) record, including NAIA National Championships in 1988, 1989 and 1991. Her teams also finished as national runners-up twice (1990 and 1992). Under her tenure, PLU won 10 Northwest Conference titles and five straight NAIA District 1 and NAIA West Region championships. The 1988 National Championship marked the first time in collegiate soccer history that a female head coach had led a team to a national collegiate championship.
Hacker received seven District 1, five Northwest Conference and four Regional Coach of the Year awards as well as being named the United Soccer Coaches National Coach of the Year three times. She is a member of both the PLU and NAIA Athletic Halls of Fame. She was the first female recipient of the NISOA Merit Award in 1994 and was selected as the sixth recipient of the United Soccer Coaches Women's Soccer Award of Excellence in 2004. Dr. Hacker served on the coaching staff of the U.S. Women's National Team for three Olympics and three World Cups. She was co-author with Tony DiCicco of the book "Catch Them Being Good," published in 2002 about coaching girls and women in sports. She currently serves as Professor of the Department of Sports Kinesiology, Sport and Exercise Psychology at Pacific Lutheran.
Aliceann Wilber is the current Head Women's Coach at William Smith College in Geneva, N.Y., where she has built the Herons into one of the most successful and widely respected programs in the nation. She had a career record of 555-132-57 (.784) entering the 2018 season, her 39th year as a collegiate coach. Under her guidance, William Smith won NCAA Division III National Championships in 1988 and 2013. She became the first woman in collegiate soccer history to earn 400 career wins and her current total puts her in first place on the Division III all-time list. She was named the United Soccer Coaches Division III National Coach of the Year in 1987, 1988, 1991 and 2008 and remains one of only three coaches (and the first woman) to win the award four times at any level.
In 2013 she was elected to serve on the Board of Directors of United Soccer Coaches as the Women's College Representative and currently serves in the same capacity on the organization's Advocacy Council. She also is the National Chair of the Women's Division III All-America Committee. In 2003, Wilber became the first female to receive the prestigious Bill Jeffrey Award for her long-term service to college soccer.
The United Soccer Coaches Hall of Fame was established in 1991 to honor achievement in coaching, work on behalf of the association and lifetime contributions to the game of soccer. Each year, up to three inductees are elected into the association's Hall of Fame based on selections made through balloting of the Hall of Fame Committee. Click here for a list of previous United Soccer Coaches Hall of Fame inductees.