United Soccer Coaches announce MAC Hermann Trophy Watch List (Women)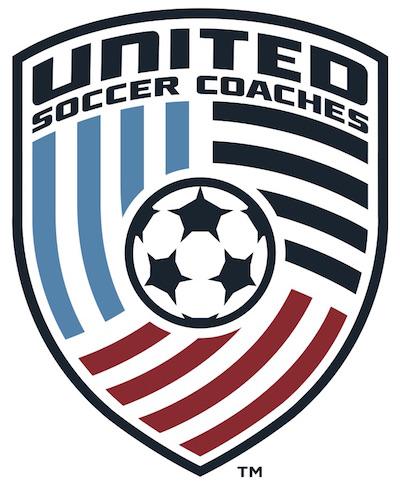 (Via NSCAA) – United Soccer Coaches (formerly the NSCAA) and the Missouri Athletic Club announced today the 61 NCAA Division I players named to the 2017 MAC Hermann Trophy Watch Lists.
The MAC Hermann Trophy is the most prestigious individual award in college soccer and is presented annually to the most outstanding male and female players of the year. This year's winners will be announced Friday, Jan. 5, 2018 at the Missouri Athletic Club in St. Louis.
+READ: United Soccer Coaches announce MAC Hermann Trophy Watch List (Men)
A total of 30 players are included on the Women's Watch List, headlined by 2016 finalist Andi Sullivan and four previous national champions: Florida State goalkeeper Cassie Miller, University of Southern California defender Ally Prisock and Penn State teammates Emily Ogle and Frannie Crouse. Thirteen of the 30 players were United Soccer Coaches All-Americans last season, including UCLA sophomore Jessie Fleming who represented Canada in the 2015 FIFA Women's World Cup and the 2016 Summer Olympics.
The MAC Hermann Trophy Watch Lists are compiled by members of the United Soccer Coaches Men's and Women's NCAA Division I All-America Committees. Fifteen semifinalists will be named for both the men's and women's MAC Hermann Trophy near the end of the college season based on voting by NCAA Division I coaches and from those candidates, three finalists will ultimately be placed on the ballot for the coveted award.
2017 Women's MAC Hermann Trophy Watch List
| | | | | |
| --- | --- | --- | --- | --- |
| PLAYER NAME | YR | POS | SCHOOL | HOMETOWN |
| Michaela Abam | Sr. | F | West Virginia | Houston, Texas |
| Chidera Akubuilo | Sr. | D | UNLV | Torrance, Calif. |
| Bridgette Andrzejewski | So. | F | North Carolina | Lutherville, Md. |
| Alexa Ben | Sr. | M | DePaul | Schaumburg, Ill. |
| Rachel Bloznalis | Sr. | D | Boston University | Upton, Mass. |
| Deyna Castellanos | So. | F | Florida State | Maracay, Venezuela |
| Lauren Clem | Sr. | K | Northwestern | Stevensville, Mich. |
| Rachel Corboz | Sr. | M | Georgetown | Green Brook, N.J. |
| Frannie Crouse | Sr. | F | Penn State | Greensburg, Penn. |
| Tierna Davidson | So. | M | Stanford | Menlo Park, Calif. |
| Jessie Fleming | So. | M | UCLA | London, Ont. |
| Ashley Gonzales | Sr. | F | Long Beach State | Ontario, Calif. |
| Grace Hagan | Jr. | F | Kansas | Wichita, Kan. |
| Kendall Ham | Sr. | F | Bucknell | Stratham, NH |
| Taylor Isom | Sr. | D | Brigham Young | Sandy, Utah |
| Alexis Kiehl | Sr. | F | Dayton | Cincinnati, Ohio |
| Taylor Kornieck | So. | M | Colorado | Henderson, Nev. |
| Mikayla Krzeczowski | So. | K | South Carolina | Douglasville, Ga. |
| Natalia Kuikka | Jr. | D | Florida State | Kemi, Finland |
| Savannah McCaskill | Sr. | F | South Carolina | Chapin, S.C. |
| Cassie Miller | Sr. | K | Florida State | Cave Creek, Ariz. |
| Casey Murphy | Jr. | K | Rutgers | Bridgewater, N.J. |
| Emily Ogle | Jr. | M | Penn State | Strongsville, Ohio |
| Alexis Pelafas | Jr. | F | Central Michigan | Wheaton, Ill. |
| Ally Prisock | Jr. | D | Southern California | Rancho Cucamonga, Calif. |
| Jemma Purfield | Jr. | D | Arizona State | Cottingham, England |
| Gabby Seiler | Sr. | MF | Florida | Peachtree City, Ga. |
| Hailey Skolmoski | Jr. | F | Utah | Riverton, Utah |
| Andi Sullivan | Sr. | M | Stanford | Lorton, Va. |
| Ally Watt | So. | F | Texas A&M | Colorado Springs, Colo. |