UConn women's soccer hires assistant coach Carey O'Brien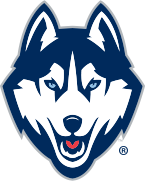 STORRS, Conn. (Via University of Connecticut) – UConn women's soccer head coach Margaret Rodriguez announced the addition of former UConn All-American Carey (Dorn) O'Brien as an assistant coach to the staff.
"I am excited to announce Carey (Dorn) O'Brien to our staff, said Rodriguez. "She brings a wealth of experience, passion and leadership to our program. Carey and I go way back to sharing a Husky uniform and coaching on the sidelines together under Lenny (Tsantiris). I have the utmost respect for her and believe she will represent this program with integrity and class. She brings a competitive spirit to all she does, and is committed to helping young women grow on the field, in the classroom and in the community."
O'Brien returns after previously working eight seasons as an assistant coach at UConn from 2003-11. During her time as an assistant, the Huskies reached the NCAA Tournament seven times including the NCAA Championship game in 2003, the NCAA Quarterfinals in 2007 and captured the 2004 Big East Tournament Championship.
+NCAA Women's Soccer Commitment Announcements: January 2018
"I am thrilled to return to the University of Connecticut as an assistant coach," said O'Brien. "I look forward to working with Coach Rodriguez and am grateful for the opportunity to rejoin the Husky coaching staff. As a former student-athlete and coach at UConn, I am passionate about this program and I am committed to working hard every day to support and help guide our team both on and off the field. I share Coach Rodriguez's vision for the future of UConn women's soccer, and my family and I could not be happier for this exciting opportunity."
Prior to her coaching career, O'Brien starred on defense for the Huskies from 1996-99. As a senior team captain in 1999, she was named an NSCAA All-American and helped lead the Huskies to the NCAA Quarterfinals. While excelling on the field her senior season, O'Brien achieved NSCAA Academic All-American honors.
O'Brien contributed on arguably one of the greatest teams in program history and in women's college soccer in 1997. The team won a program-record 23 games and reached the NCAA Championship game.
After her time at UConn, O'Brien played professionally for the San Jose CyberRays in the Women's United Soccer Association (2000-2002). In 2001, she captured a WUSA World Championship with the CyberRays.