UCLA women's soccer announces 2019 recruiting class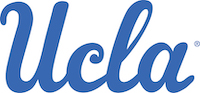 UCLA Women's Soccer has assembled a star-studded recruiting class for the 2019 season, highlighted by U.S. Youth National Team members Sunshine Fontes and Mia Fishel, and Australian National Team player Rachel Lowe.
Also joining UCLA this upcoming season are Youth National Team players Brecken Mozingo and Kali Trevithick from the U.S., Hannah Mitchell representing Scotland, and Jackie Gilday, representing Nicaragua. Rounding out the class are California standouts Janae DeFazio, Kylie Kerr, Emily Mickelsen and Brianne Riley.
"We are very excited about bringing in this class to our Bruin family," said UCLA head coach Amanda Cromwell. "The quality of each of these players will help contribute to our culture both on and off the field and will make up the core of this team for years to come. We expect them to be competing to make an immediate impact into our program, and we are fortunate to be able to bring them to the World University Games this summer, which will help prepare them for the rigors of the Pac-12 season and our Fall campaign."
2019 Freshman Class
Player
Pos.
Cl.
Hometown (High School)
Club Team
Janae DeFazio
F/MF
Fr.
El Dorado Hills, Calif. (St. Francis Catholic HS)
Davis Legacy Soccer Club
Mia Fishel
MF
Fr.
San Diego, Calif. (Patrick Henry HS)
Surf Soccer Club
Sunshine Fontes
F
Fr.
Wahiawa, Hawaii (Pearl City HS)
Hawaii Rush
Jaclyn Gilday
MF
Fr.
New Smyrna Beach, Fla. (Spruce Creek HS)
Orlando City ECNL/
United Soccer Alliance DA
Kylie Kerr
D
Fr.
Alamo, Calif. (San Ramon Valley HS)
Mustang
Rachel Lowe
MF
Fr.
Gordon, New South Wales, Australia
(Pymble Ladies College)
Western City Wanderers FC
Emily Mickelsen
MF
Fr.
Newport Beach, Calif. (Corona del Mar HS)
So Cal Blues
Hannah Mitchell
GK
Fr.
Clinton, N.J. (North Hunterdon HS)
Cedar Stars Academy
Brecken Mozingo
F/D
Fr.
Sandy, Utah (Alta HS)
Celtic FC
Brianne Riley
D
Fr.
San Clemente, Calif. (Santa Margarita Catholic HS)
Strikers FC
Kali Trevithick
MF
Fr.
Temecula, Calif. (Rancho Christian HS)
Legends FC
Janae DeFazio
Forward/Midfielder
El Dorado Hills, Calif. (St. Francis Catholic HS)
Davis Legacy Soccer Club
Won the ECNL league title in 2019 with Davis Legacy Soccer Club and advanced to the ECNL National Championship in 2018
Attended ODP National Training Camp from 2015-17 and was a member of the ODP State and Regional Teams from 2014-17
Totaled 42 goals and 36 assists at St. Francis Catholic High School
2017 NSCAA All-West Region selection
Two-time all-city and all-league selection
Mia Fishel
Midfielder
San Diego, Calif. (Patrick Henry HS)
Surf Soccer Club
Scored the opening goal for the U.S. Under-17 National Team at the 2018 U-17 World Cup
Scored the go-ahead goal against Haiti at the 2018 U-17 CONCACAF semifinals to send the U.S. to the U-17 World Cup
Helped the U.S. win the 2016 U-15 CONCACAF Championship, winning the Golden Ball
Recorded a hat trick and added three assists in the 2016 U-15 CONCACAF quarterfinals
Played two years of high school soccer and basketball at Patrick Henry HS
Sunshine Fontes
Forward
Wahiawa, Hawaii (Pearl City HS)
Hawaii Rush
All-time leading scorer for U.S. U-17 National Team with 24 goals
2018 U.S. Soccer Young Female Player of the Year nominee
Scored five goals at the 2018 CONCACAF U-17 Championship, including two in the semifinals to clinch a World Cup berth for the U.S.
Scored twice in the opening game of the 2018 U-17 World Cup
Two-time Hawaii State Player of the Year who totaled 81 career goals at Pearl City HS
Jackie Gilday
Midfielder
New Smyrna Beach, Fla. (Spruce Creek HS)
Orlando City ECNL/United Soccer Alliance DA
Enrolled at UCLA in Winter 2019
Led Nicaragua to its first CONCACAF U-20 Championship appearance in 10 years
The first player in Nicaragua history to score a goal in a CONCACAF Championship round
Invited to play with the Nicaragua Full National Team at the 2018 World Cup qualifiers
Ran track & field in high school, specializing in middle distance and high jump
Kylie Kerr
Defender
Alamo, Calif. (San Ramon Valley HS)
Mustang
Team captain and leading scorer for San Ramon Valley HS in 2019 with 14 goals and 16 assists
Earned first-team All-NCS honors and was named San Ramon Valley HS Athlete of the Year in 2019
Club team won the ECNL Northwest championships in 2017 and 2019
Named to the PDP Select team for the Gothia Cup in Sweden in 2017
Rachel Lowe
Midfielder
Gordon, New South Wales, Australia (Pymble Ladies College)
Western City Wanderers FC
Made her Australian Women's National Team debut in 2018 at the Algarve Cup
Captained Australia's U-20 National Team and totaled 13 caps
Scored her first international goal with the U-20s against the U.S.
Played three years in the W-League as a starter with the Western Sydney Wanderers FC
Emily Mickelsen
Midfielder
Newport Beach, Calif. (Corona del Mar HS)
SoCal Blues
Member of two-time ECNL National Champion SoCal Blues
Club team also won two regional championships, five Blues Cups and four Surf Cups
Hannah Mitchell
Goalkeeper
Clinton, N.J. (North Hunterdon HS)
Cedar Stars Academy
Called up to the U-19 Scotland National Team in May 2019
Led club team PDA Storm to the 2015 ECNL Championship
Three-year New Jersey ODP member and regional pool call-up
Brecken Mozingo
Forward/Defender
Sandy, Utah (Alta HS)
Celtic FC
Called up twice to U.S. U-17 Training Camp in 2017
2019 UYSA/Tosh Female Athlete of the Year
Named to the USYS 01 All-Star Team in 2016
Won three Utah State Cup championships and two Region IV championships with her club team
Set an Alta HS school record with 38 goals in 2016
Brianne Riley
Defender
San Clemente, Calif. (Santa Margarita Catholic HS)
Strikers FC
2019 Defensive MVP and 2018 MVP of the Trinity League
Two-time All-CIF and All-Orange County first-team honoree
Two-time Santa Margarita HS Defensive Player of the Year and the 2019 Team MVP
Helped lead West Coast FC to the 2016 ECNL Final Four
Kali Trevithick
Midfielder
Temecula, Calif. (Rancho Christian HS)
Legends FC
Participated in U.S. Youth National Team camps since 2013, playing with every USA Team age group from U-14 to U-20
Leading scorer in the U.S. Soccer Development Academy Southwest Division and No. 2 in the nation with 33 goals in 2018-19
Three-sport athlete at Rancho Christian HS, playing soccer, basketball and track & field
Helped lead West Coast FC to the 2016 ECNL Final Four