UC Davis hires Tracy Hamm as women's soccer head coach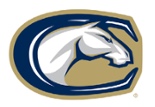 DAVIS, Calif. (Via UC Davis) — Tracy Hamm, the head coach of the San Francisco State women's soccer program for the last four seasons, has been named UC Davis' new head coach, as announced by Director of Athletics Kevin Blue on Monday.
"Coach Hamm is a rising star in women's soccer with a strong foundation of experience as a successful head coach," Blue said. "She will lead our program with extraordinary energy and passion and is a dynamic role model for our women's soccer student-athletes."
Named head coach of San Francisco State's program in January of 2015, Hamm arrived on campus and immediately set out to turn around a program that had posted a winning overall record only twice in the previous 11 years, guiding the Golden Gators to four consecutive winning campaigns, including back-to-back 10-win seasons in 2017 (10-5-3) and 2018 (10-6-3).
"I am excited and humbled for the opportunity to coach at this amazing university," Hamm said. "As a Bay Area native, I have always respected and admired the high standard for academics within the athletic department. I know what the women's soccer program is capable of achieving and it is such an honor to be part of its journey and success."
Sporting an overall record of 36-25-12 in her four years at the helm, including winning records in the always difficult California Collegiate Athletic Association in each of the last two seasons, Hamm led San Francisco State to a berth in last season's CCAA tournament for the first time since 2010, advancing on penalty kicks over Cal State San Marcos in the first round before facing No. 10 UC San Diego in the semifinals.
Her first two seasons saw the Golden Gators post back-to-back winning records for the first time since 2002 with identical 8-7-3 marks in 2015 and 2016. She improved on those finishes with her first 10-win season in 2017 — the most since the 2010 squad finished 11-5-5 overall and advanced to the NCAA Division II Tournament.
Impacting the program on the field and in the classroom, she helped student-athletes earn 48 CCAA All-Academic Team awards, 14 All-CCAA women's soccer honors — including a trio of first-team selections, two United Soccer Coaches all-region selections, and the first-ever CCAA Goalkeeper of the Year.
In addition to her duties at San Francisco State, Hamm also served as the head varsity girls coach at St. Ignatius High School in San Francisco last season, leading the Wildcats to the 2019 West Catholic Athletic League title, a berth in the CIF Central Coast Section championship game, and a spot in the CIF Northern California Regionals.
Prior to her arrival in San Francisco, the Moraga, Calif., native served as head coach at Santa Rosa Junior College from 2012-14, leading the Bear Cubs to an impressive 42-15-7 overall record, a 2012 Big 8 Conference title, and consecutive berths in the second round of the California Community College Athletic Association playoffs.
Hamm was named Big 8 Conference Coach of the Year after leading the Bear Cubs to a 15-3-3 overall record and a league title, and followed that campaign with a 14-win season in 2013. That year, 11 of her student-athletes earned scholarships to four-year universities.
She also served as an assistant coach at her alma mater, California, for the 2009 season, and possesses extensive club experience as the National Premier League Director and coach for the Livermore Fusion Soccer Club since 2015, and as the Technical Director for the Heritage Soccer Club in Pleasant Hill, Calif., from 2003-10.
A four-year letter winner for the Golden Bears from 2002-06, Hamm was a three-time Pac-10 All-Academic Team selection (2003-05) and two-year team captain (2004-05), starting every match on the back line for California throughout her final two seasons. Throughout her career with the Golden Bears, she played a key role in their to three NCAA Tournament berths (2002, 2004-05).
Hamm led the team with nine goals and was named Cal's Freshman of the Year before earning United Soccer Coaches All-West Region honors two years later as part of a record-setting defense in 2005. That year, she helped the Golden Bears set the school mark for team goals against average (ranking seventh in the NCAA at 0.48), while tying the record for fewest goals allowed (11) and shutouts (14) in a season.
Following her collegiate career, she played professionally in the Women's Professional Soccer for FC Gold Pride after being selected in the fourth round of the 2008 WPS General Draft. She also represented the Atlanta Beat in 2009.
Hamm graduated with a bachelor's degree in mass communications from California in 2006, and holds two master's degrees: an Ed.M. in counseling specializing in sport psychology from Boston University (2011) and a master's in coaching an athletic administration from Concordia University (2014).
She is one of only two American women to hold the prestigious United European Football Association "A" Coaching License, and her journey is the subject of an upcoming documentary "Coach," which premiers in New York this week.
The UEFA "A" License is a coaching license mandated by UEFA, the official governing body of European football. The license is one level below the UEFA Pro License and allows holders to become head coaches of European youth teams up to age 18, reserve teams (also known as 'B' teams) for top-flight clubs, and men's professional second-tier clubs. Nearly 50,000 coaches currently possess the UEFA "A" License, but only one percent of those are women.
She earned her UEFA "B" License from the Welsh FA in 2016, United States Soccer Federation (USSF) "B" Coaching License in 2017, and United Soccer Coaches (formerly the National Soccer Coaches Association of America) National Diploma in 2009.
WHAT THEY'RE SAYING ABOUT TRACY HAMM…
"Tracy is an exceptional coach, an outstanding leader of people, and has dedicated her coaching life to education, ensuring that her teams — and the women within — are successful. There is no one who deserves this opportunity more."
Neil McGuire
Head Women's Soccer Coach
University of California
---
"Tracy's professional playing experience, tactical knowledge, and ability to passionately lead, will provide the women she coaches a foundation for success on and off the field."
Keidane McAlpine
Head Women's Soccer Coach
University of Southern California
---
"Tracy Hamm has earned a terrific opportunity to be at a program like UC Davis, which boasts top-class academics and a women's soccer program on the rise in the Big West Conference. She will bring a unique energy to the team and athletic department, and work tirelessly to make sure each student-athlete develops in all aspects of their college lives. She cares and is a competitor. The Aggies got a winner in Tracy Hamm."
Lesle Gallimore
Head Women's Soccer Coach
University of Washington
---
HAMM BY THE NUMBERS
Year
School
Position
Overall
Conference
Postseason
2018
San Francisco State
Head Coach
10-6-3
7-3-2
CCAA Semifinals
2017
San Francisco State
Head Coach
10-5-3
5-4-3
2016
San Francisco State
Head Coach
8-7-3
4-6-2
2015
San Francisco State
Head Coach
8-7-3
4-5-3
TOTALS
(4 Years)
36-25-12
20-18-10
2014
Santa Rosa Junior College
Head Coach
13-6-2
9-3-2
CCCAA NorCal 1st Round
2013
Santa Rosa Junior College
Head Coach
14-6-2
9-4-1
CCCAA NorCal 2nd Round
2012
Santa Rosa Junior College
Head Coach
15-3-3
11-1-2
CCCAA NorCal 2nd Round
TOTALS
(3 Years)
42-15-7
29-8-5
OVERALL
78-40-19
49-26-15