U.S. WNT set to finish 2018 schedule against Portugal, Scotland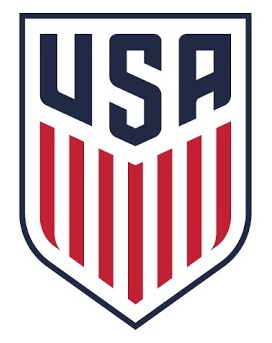 International Friendly
USA vs. Portugal
Nov. 8, 2018
Estadio António Coimbra da Mota; Lisbon, Portugal
(Via U.S. Soccer) – The U.S. Women's National Team will bring its 2018 schedule to a close with two matches in Europe, against Portugal on Nov. 8 in Lisbon (1 p.m. ET on ESPN2) and against first-time World Cup qualifier Scotland on Nov. 13 in Glasgow (2 p.m. ET on FOX Sports 1 & UDN).
The USA is coming off a successful run at the 2018 Concacaf Women's Championship in which it went 5-0-0, qualified for the 2019 Women's World Cup by rolling past Jamaica 6-0 in the semifinal and then defeated Canada, 2-0, in the championship game to claim the regional title. These will be the first away games for the U.S. Women this year and the first trip to Europe since the summer of 2017 when the USA earned 1-0 victories against Sweden and Norway.
#USWNT defender Abby Dahlkemper on the upcoming November friendlies in Europe | https://t.co/Zp34r3INkk pic.twitter.com/2srCdyGcU4

— SoccerWire.com (@TheSoccerWire) November 3, 2018
Follow all the #USWNT and tournament action on Twitter using #OneNationOneTeam and #USAvSCO on @ussoccer_wnt and @ussoccer_esp, and on Facebook, Instagram and Snapchat (ussoccer_wnt).
U.S. WNT ROSTER BY POSITION: EUROPE 2018 (CAPS/GOALS)
GOALKEEPERS (3): 18- Adrianna Franch (Portland Thorns FC; 0/0), 24- Ashlyn Harris (Orlando Pride; 18/0), 1- Alyssa Naeher (Chicago Red Stars; 37/0)
DEFENDERS (7): 7- Abby Dahlkemper (NC Courage; 28/0), 19- Crystal Dunn (NC Courage; 73/24), 25- Emily Fox (UNC; 0/0), 12- Merritt Mathias (NC Courage; 1/0), 4- Becky Sauerbrunn (Utah Royals FC; 147/0), 14- Casey Short (Chicago Red Stars; 27/0), 2- Emily Sonnett (Portland Thorns FC; 24/0)
MIDFIELDERS (7): 22- Danielle Colaprico (Chicago Red Stars; 0/0), 8- Julie Ertz (Chicago Red Stars; 71/18); 9- Lindsey Horan (Portland Thorns FC; 61/7), 16- Rose Lavelle (Washington Spirit; 18/6), 20- Allie Long (Seattle Reign FC; 39/6), 3- Samantha Mewis (NC Courage; 40/8), 6- Andi Sullivan (Washington Spirit; 10/0)
FORWARDS (5): 10- Carli Lloyd (Sky Blue FC; 262/105), 21- Jessica McDonald (NC Courage; 1/0), 13- Alex Morgan (Orlando Pride; 151/97), 11- Mallory Pugh (Washington Spirit; 41/12), 15- Megan Rapinoe (Seattle Reign FC; 144/41)
20 IN 18: The USA will end 2018 having played 20 international matches and carries a 16-0-2 record to Europe. The USA has gone 23-0-3 over the past 16 months since its last loss, which came to Australia in the 2017 Tournament of Nations. The USA's 2018 has so far featured wins over Denmark, Germany, England, Mexico (thrice), China PR (twice), Japan, Brazil, Chile (twice), Panama, Trinidad & Tobago, Jamaica and Canada, along with ties vs. France (which is ranked fourth in the world) and Australia (ranked sixth).
ON DECK FOR WIN 500: The next victory for the U.S. Women's National Team will mark an impressive milestone as it will be the 500th win in program history. Since its inception in 1985, the U.S. WNT has compiled a record of 499 wins, 65 losses and 74 ties. Over the history of the program, the USA has gone 282-28-20 (85% winning percentage) at home, 49-13-17 away (62%) and 168-33-28 (73%) on neutral ground. Of the USA's 65 losses, 12 came at the Algarve Cup in Portugal.
LE GRAND VOYAGE: The 2019 FIFA Women's World Cup will be the eighth consecutive World Cup appearance for the USA, which has appeared in each of the previous seven tournaments that have been contested and won in 1991, 1999 and 2015. The USA is one of six countries to qualify for all eight Women's World Cups along with Brazil, Germany, Japan, Norway, Sweden and Nigeria. The USA will learn its group opponents on Dec. 8 when the 2019 Women's World Cup Final Draw is held in Paris.
NEW VENUES: On this trip to Europe, the USA will play at stadiums in which it has never appeared, with the match against Portugal at Estadio António Coimbra da Mota, the 8,000-seat home to Second Division club G.D. Estoril Praia. The venue is in Estoril, a suburb of Lisbon. The USA will then travel north to face Scotland on Nov. 13 at The Simple Digital Arena, the 8,000-seat home of Scottish Premier League side St. Mirren FC. The stadium is in Paisley, just outside of Glasgow.
2019 WORLD CUP – 18 IN, 6 TO GO: The 2019 FIFA Women's World Cup will be held from June 7-July 7 in nine cities in France. So far, 18 countries have qualified. This will be the second World Cup with 24 nations, up from 16 that were in Germany in '11. The qualified nations are: host France; England, Germany, Italy, Norway, Scotland, Spain and Sweden from UEFA, Brazil and Chile from CONMEBOL, Australia, China PR, Japan, Korea Republic and Thailand from the AFC, and the USA, Canada and Jamaica from Concacaf. Still left to determined are one (1) berth at the OFC Women's Nations Cup in New Caledonia (Nov.18-Dec. 1), three (3) berths at the Africa Women's Cup of Nations in Ghana (Nov. 17-Dec. 1), one (1) berth from the two-game playoff between Panama and Argentina, and one (1) berth from the two-game European playoff between Netherlands and Switzerland (Nov. 5-13).
RECENT HISTORY IN EUROPE: Following the 2011 FIFA Women's World Cup and the 2012 Olympics, both of which were held in Europe (Germany and the UK, respectively), the USA has played 18 matches in Europe. Of those, 12 were at the Algarve Cup in Portugal and the Americans posted a 7-2-3 record in those games, losing only to Sweden and Denmark. The other six matches were played, chronologically, in Germany, Netherlands, France, England, Sweden and Norway with the USA going 4-1-1 in those games. The lone loss came to France (2-1) in Lorient at the start of 2015 and the draw was against Germany (3-3) in Offenbach in 2013.
MORGAN ROARS TOWARD 100 GOALS: Alex Morgan is three goals away from scoring 100 times for her country. She would join six other American players to have achieved that mark. She is currently behind Abby Wambach (184), Mia Hamm (158), Kristine Lilly (130), Michelle Akers (107), Carli Lloyd (105) and Tiffeny Milbrett (100). Morgan has scored against 27 different countries and in 11 different countries, including 12 goals in Portugal – all at the Algarve Cup – and two in Scotland, both against France at Hampden Park in Glasgow during the 2012 Olympics.
USA CLOSES IN ON UNBEATEN YEAR: With positive results in its last two games of 2018, the U.S. Women's National will – for just the fourth time in its history – finish with an unbeaten record in a calendar year in which it played 10 or more matches. There were four years in which the USA did not lose when it played nine or less games. The last time the USA went unbeaten was in 2016 when it went 22-0-3, which of course included the penalty kick loss to Sweden in the Olympics which officially counts as a tie. Prior to that, the USA's last unbeaten year was in 2013 when it went 13-0-3.
JILL ELLIS FACT FILE : Jill Ellis is the third U.S. coach – and first female American coach – to win a Women's World Cup (2015) at the senior level, following Anson Dorrance (1991) and the late Tony DiCicco (1999). Ellis was named the 2015 FIFA World Coach of the Year for Women's Soccer on Jan. 11, 2016. She was also named the Concacaf Female Coach of the Year. Ellis, who previously served two stints as interim head coach of the U.S. WNT, is the eighth official head coach in U.S. history. She coached seven games as interim coach in 2012 (5-0-2) and two games (1-0-1) as interim in 2014 before she officially came on board, which gave her a 6-0-3 record before she ever was formally named the head coach in May of 2014. She has gone 80-6-13 since then for an overall record of 86-6-16. She earned her 75th career win on April 8 vs. Mexico and with one more win will tie April Heinrichs (who currently has 87 wins) for third on the all-time wins list behind only Pia Sundhage (91) and Tony DiCicco (105). The match against Australia on July 29 marked her 100th game on the bench for the USA, making her the fourth coach in U.S. history to coach in 100 or more games. She has moved past Pia Sundhage into third all-time in games coached with 108 and is well within reach of the two coaches ahead of her: April Heinrichs (124 games coached) and DiCicco (121). Since taking over as head coach, Ellis has won seven tournaments: the 2015 Algarve Cup, the 2015 Women's World Cup, the 2016 CONCACAF Women's Olympic Qualifying Championship, the 2016 SheBelieves Cup, the 2018 SheBelieves Cup, the 2018 Tournament of Nations and the 2018 Concacaf Women's Championship.
U.S. ROSTER NOTES
TEAM
Fifteen of the 22 players on this trip were on the roster for the USA's victorious run at the 2018 Concacaf Women's Championship.
Three players from the World Cup qualifying squad who were not named to this roster are defender Hailie Mace, midfielder Morgan Brian and defender Kelley O'Hara, who recently underwent arthroscopic ankle surgery.
Forwards Christen Press and Tobin Heath were named to the roster but had to withdraw due to a family commitment and a personal commitment, respectively.
All 20 players on the World Cup qualifying roster played in the tournament. No player played the total of 450 minutes, but defender Abby Dahlkemper was on the field the most.
Ten different players scored the USA's 26 goals in qualifying: Alex Morgan (7), Heath (4), Rose Lavelle (3), Carli Lloyd (3), Megan Rapinoe (3), Julie Ertz (2), Crystal Dunn, Lindsey Horan, Press and Samantha Mewis.
Morgan won the Golden Boot as the top scorer in the tournament while Ertz won the Golden Ball as the MVP. The USA also won the Fair Play Award.
Nine U.S. players had assists in the tournament with Lindsey Horan leading the way with five.
The average age of the U.S. roster for qualifying tournament was 27.9. The average age of USA's 2015 World Cup Team was just over 28 years.
Since the start of 2017, eight players have been directly involved (goals or assists) in more than 10 goals: Morgan (29), Rapinoe (27), Horan (16), Pugh (14), Heath (13), Press (12), Lloyd (11) and Ertz (10).
The USA is unbeaten in its last 26 matches (23-0-3). The USA has averaged 3.5 goals per game and has outscored its opponents 91-17 over those 26 matches while scoring in all 26 games. Since the 2017 SheBelieves Cup, the USA has failed to score in just one game (vs. Australia at the 2017 ToN). That's a 31-game span.
Through 2017 and 2018, 14 different players have scored goals for the USA.
The U.S. WNT has scored multiple goals in eight consecutive games, their longest streak since a nine-game streak from March 13-Oct. 27, 2013.
FORWARDS
Alex Morgan has 17 goals in 2018 and 97 career goals in 151 caps. She also leads the USA in minutes played with 1,367 this year. At age 29, she sits in sole possession of seventh place on the USA's all-time goal scoring list.
Morgan has scored 24 goals over her last 24 WNT matches, a span that runs from the end of 2017. During that 24-goal streak, she has had a 25.8% shot conversation rate, scored seven goals with her right foot, 14 with her left and three with her head. The 24 goals have included six braces and one hat trick.
Morgan is averaging a goal per game in 2018, which would be her best scoring rate ever in a calendar year.
Morgan's most recent goal was the game-clincher in the 2-0 victory against Canada in the title game of the 2018 Concacaf Women's Championship.
Morgan's brace vs. Jamaica on Oct. 14 marked the 22nd two-goal game of her career. She is third all-time in two-goal games (22), behind only Wambach (37) and Hamm (28). With her hat trick against Japan on July 26, the fourth of her career, Morgan is now tied with Michelle Akers for third all-time in multi-goal games (26) behind only Abby Wambach (45) and Mia Hamm (38).
Her second goal vs. Jamaica on Oct. 14 was the second of her international career to come via a penalty kick.
For players with more than 50 goals/assists combined, Morgan has averaged a goal or an assist for every 69.7 minutes on the field in her international career. The only player who has done better is Hamm (68.5). Wambach averaged a goal or assist for every 71.5 minutes. Akers finished her career at 74.0 minutes per goal or assist.
Megan Rapinoe has three goals and three assists in this World Cup qualifying tournament, upping her total to 41 international goals which is good for 15th on the all-time goals list.
She has a team-leading 12 assists in 2018 and has 56 assists for her career, moving her to sole possession of sixth place on the U.S. all-time list. Rapinoe's 56 assists in 144 caps is the best ratio of anyone ahead of her on the all-time list except for Hamm, who had a remarkable 147 assists in her 276 caps. Seven of Rapinoe's 12 assist this year have come on Alex Morgan goals.
Rapinoe was one of 10 finalists for the 2018 FIFA Women's World Player of the Year and finished fourth in the voting, just one percentage point out of third. She won the 2018 ESPY for Best NWSL player. This was the first year the ESPYs honored a Best NWSL Player, making Rapinoe the first to bring home the award. Rapinoe is also a nominee for the first-ever France Football Women's Ballon d'Or.
Carli Lloyd is a two-time FIFA Women's World Player of the Year (2015 & 2016) and the USA's all-time active caps leader with 263. She is in sole possession of fifth place on the all-time U.S. caps list.
She scored her historic 100th goal on April 8 vs. Mexico to become the sixth player to score 100 or more for the USA, and first since 2009 when Abby Wambach scored her 100th.
On Oct. 7 vs. Panama, Lloyd scored her eighth career hat trick and upped her career total to 105 goals. She is now two away from tying Michelle Akers for fourth all-time in the U.S. goals list. With her hat trick, Lloyd tied Mia Hamm for most three-goals games all-time in WNT history. Hamm also had two four-goal games in her career.
Lloyd is tied with Kristine Lilly and Cindy Parlow for fifth-all time in multi-goal games with 17.
Against Panama, Lloyd (36 years, 83 days) became the oldest player to score a hat trick for the U.S. WNT. She broke Wambach's record of 34 years, 186 days.
Lloyd is the highest active goal scorer in U.S. history with the players ahead of or tied with her – Hamm, Wambach, Lilly, Akers and Tiffeny Milbrett – all retired.
Lloyd scored 36 international goals between the time she debuted six days before her 23rd birthday, and her 30th birthday. Since turning 30, she has scored 69 goals in 128 games in six years. The 128 games after the age of 30 rank her fourth all-time in U.S. history in that category and she is three games away from tying Shannon Boxx in third place. Christie Rampone is far and away the leader with 175.
Lloyd has 50 career assists and is in 9th place all-time, three behind eighth-place Shannon MacMillan.
Her appearance in the Concacaf Women's Championship title game made Lloyd the USA's all-time leader in games played in World Cup qualifying with 18, moving her past Kristine Lilly.
Mallory Pugh earned the assist on Christen Press' goal on Oct. 31 vs. Chile (it was Pugh's 13th career assist) and then scored her 12th career goal and sixth of 2018 on Sept. 4 in the 4-0 win vs. Chile.
Pugh scored in her senior team debut (the 19th U.S. WNT player to score in her first cap) on Jan. 23, 2016, vs. Ireland at 17 years, 8 months and 25 days old, becoming the youngest player to debut for the U.S. in the previous 11 years. Since then, she has earned 41 caps and has been one of the USA's most dangerous players.
Pugh turned 18 on April 29, 2016 and is fifth all-time for most U.S. caps before the age of 18 (11). Third for most goals before the age of 18 (2), fourth in most starts before the age of 18 (7) and first for most assists before the age of 18 (5). She is the youngest WNT player ever to compile 10 career assists (she currently has 12), surpassing Kristine Lilly. She turned 19 on April 29, 2017 and tied with Mia Hamm for third in U.S. history for goals before age of 19 (four), was fourth in caps (20) and second in starts (14). She turned 20 on April 29, 2018 and tied for third in goals before the age of 20 with 11 (behind Cindy Parlow-15, Mia Hamm-14 and tied with Christie Welsh-11), was first in assists with 12, second in caps with 35 and second in starts with 27 (Tiffany Roberts is first with 41).
Forward Jessica McDonald, who had a stellar 10-goal season with NWSL champions North Carolina Courage and then scored once in the semifinal and twice in the championship game to help her club claim the title, gets her first call-up since the 2017 SheBelieves Cup. McDonald also led the NWSL in assists with eight.
McDonald's one career cap came against Romania on Nov. 10, 2016, in San Jose, Calif.
The Courage are the sixth NWSL club for McDonald who has 41 career goals in the league, good for second all-time behind only Sam Kerr.
MIDFIELDERS
Julie Ertz was named the MVP of the Concacaf Women's Championship while playing the entire tournament at defensive midfielder. It was a completely different experience for Ertz than four years ago when she was not initially named to the roster for the World Cup qualifying tournament, but was added due to an injury to Crystal Dunn and then did not see action over the five games.
Ertz scored against Jamaica in the CWC semifinal on Oct. 14, and in group play against Mexico on Oct. 4, to up her career goal total to 18 international goals. She now has 71 caps. The 26-year-old has four goals in 2018.
Lindsey Horan had a stellar season with the Portland Thorns, earning NWSL MVP and tying for second in the league in goals with 13. Horan is also a nominee for the first-ever France Football Women's Ballon d'Or.
She has played in all 18 games for the USA this year, starting 14. She has scored seven career WNT goals, three goals of which have come in 2018, most recently vs. T&T on Oct. 10, and has eight assists this year, second-most on the team.
Rose Lavelle scored twice, her first career brace, against T&T on Oct. 10 during group play at the 2018 Concacaf Women's Championship. She also scored the game-winning goal in the title game, a 2-0 victory against Canada, and with three goals in the qualifying tournament, doubled her career total coming into the competition.
A hamstring injury suffered against Norway on June 11, 2017 kept her off the field for club and country until the end of the 2018 NWSL season when she returned to play with the USA and the Washington Spirit. She now has 18 caps and six career goals after playing in each game in the CWC.
Samantha Mewis has played in six games this year with two starts and now has 40 caps. She scored her first goal of the year, and her eighth international goal, vs. Panama on Oct. 7 in her club's home stadium in Cary.
Veteran Allie Long returns to the roster after having last been with the USA at the 2018 Tournament of Nations this past summer. Long scored her first three career goals (all on headers) in 2016. She scored her fourth and fifth goals, also off headers, vs. Russia on April 6, 2017. It was the second brace of her career. She finally got a WNT goal with her feet on Oct. 22 against Korea Republic, slotting home a pass from Horan, and now has 39 caps after her most recent appearance against China PR in June.
Andi Sullivan , the top pick in the 2018 NWSL Draft by the Washington Spirit, was last called into the WNT in April of this year for the two friendlies against Mexico. Her most recent appearance was April 5 against Mexico when she started and played 53 minutes.
The 22-year-old Sullivan led Stanford to the NCAA title as a senior and won the Hermann Trophy as the top player in college soccer. After a year away from the U.S. team while rehabbing a knee injury, Sullivan returned to the roster for the Oct. 19, 2017, against Korea Republic, a year to the date after her first. Her start against Mexico on April 5 was her 10th cap.
After a quality NWSL season with the Chicago Red Stars, Danielle Colaprico gets her first call-up since October of 2016. She is one of two uncapped field players on the roster.
DEFENDERS
Becky Sauerbrunn has played in 12 games this year, starting 10, and with 147 caps, is in 20th place on the all-time caps list. She earned her seventh career assist on Oct. 4 vs. Mexico on a Morgan goal.
Sauerbrunn is completing 86.6% of her passes in the opponent's half in 2018, nearly 5% higher than any other U.S. player.
Abby Dahlkemper has played in 15 games this year, starting 14, and playing the full 90 in 10 of them.
Crystal Dunn scored her first goal of 2018 on Jan. 21 against Denmark, and most recently added a second on Oct. 10 vs. T&T off a quality finish from distance. She earned her first assist of 2018 on Oct. 4 vs. Mexico with a spectacular cross to Heath in the second half and added a second on Oct. 14 vs. Jamaica on another world class cross to Ertz.
The always versatile Dunn came off the bench to play outside back against France on March 4 after Casey Short was injured about 30 minutes after coming on as a sub herself and has been playing in that position ever since.
Dunn had a phenomenal NWSL season, helping the Courage run away with the regular season title while scoring eight goals with seven assists (tied for second in the league).
Emily Sonnett has earned 24 caps, most recently vs. Jamaica on Oct. 14. She has played in 12 games this year, which is half of her career caps, and has started eight times. She played in three games at World Cup qualifying.
Casey Short has started 19 of her 27 games for the USA, playing mostly left back, but has also played some outside midfield and centrally. She played in one CWC group game and at the very end of the championship game.
Merritt Mathias enjoyed an excellent season at outside back with the NC Courage, helping the club to the NWSL title. She first trained with the USA during October 2016 friendlies against Switzerland and then during June friendlies against China PR, where she earned her first cap when she came off the bench on June 12 vs. China PR. She was the 25th player to earn a first cap under Ellis.
Mattias trained with the USA as a practice player during the entire group stage of the Concacaf Women's Championship in Cary, N.C.
Emily Fox, a veteran of the USA's last two FIFA U-20 Women's World Cup Teams and one of the top outside backs in the college game, gets her first senior team call-up. The University of North Carolina sophomore earned 34 caps and scored four goals at the U-20 level. She has started all 18 games she has played this season for UNC.
GOALKEEPERS
Alyssa Naeher has 19 career shutouts in her 37 caps. Naeher earned 13 caps in 2017 and 14 so far in 2018. She is the fifth goalkeeper in U.S. history to earn 30 or more caps.
Veteran Ashlyn Harris has 18 caps, earning her most recent against Panama on Oct. 7 when she went 90 minutes to earn the win and her fifth career shutout.
Adrianna Franch trained with the USA to add support to the goalkeeper corps during the entire Concacaf Women's Championship. She is uncapped but has seen training time with the WNT on-and-off for the past five years. She injured her meniscus and had to have surgery early in the NWSL season but has come back strong to earn her second consecutive NWSL Goalkeeper of the Year award.
IN FOCUS: PORTUGAL
Portuguese Football Federation
FIFA World Ranking: 33
UEFA Ranking: 21
World Cup Appearances: 0
Best Women's World Cup finish: N/A
Record vs. USA: 0-6-0
Head Coach: Francisco Neto     
Portugal Women's National Team Roster by Position:
GOALKEEPERS (3): Rute Costa (SC Braga), Inês Pereira (Sporting CP), Patrícia Morais (Sporting CP)
DEFENDERS (6 ): Carole Costa (Sporting CP), Matilde Fidalgo (SC Braga), Diana Gomes (SC Braga), Monique Gonçalves (CA Ouriense), Mónica Mendes (AC Milan, ITA), Sílvia Rebelo (SL Benfica)
MIDFIELDERS (7): Ana Borges (Sporting CP), Vanessa Marques (SC Braga), Andreia Norton (SC Sand, GER), Fátima Pinto (Sporting CP), Tatiana Pinto (Sporting CP), Ana Santos (CA Ouriense), Dolores Silva (Atlético Madrid, ESP)
FORWARDS (7): Telma Encarnação (CS Marítimo), Ana Leite (TSV Bayer 04 Leverkusen, GER), Laura Luís (SC Braga), Carolina Mendes (Sporting CP), Cláudia Lima (Valadares Gaia FC), Diana Silva (Sporting CP), Jéssica Silva (Levante UD, ESP)
USA VS. PORTUGAL
The USA is 6-0-0 all-time against Portugal with four of those six meetings taking place at the Algarve Cup, but four of those meetings took place in the 1990s and the teams have not met since 2001, a 2-0 U.S. victory in Silves, Portugal.
The two other matches between the USA and Portugal were played in Florida in January of 1999, the latter of which featured Michelle Akers' 100th career goal.
Between 1994 and 2015, the USA played 79 matches at twenty Algarve Cup tournaments, all held on the southern coast of Portugal, but this will be the USA's first game in the capital of Lisbon.
PORTUGAL NOTES
Portugal head coach Francisco Neto called 23 players for matches over these FIFA dates which will feature the game against the USA as well as games against Wales on Nov. 10 and 13, all in Portugal.
Portugal has had a quality year, splitting a two-game series with Ireland in January, winning 1-0 and losing 3-1, finishing third out of 12 teams at its own Algarve Cup in March, and finishing second at a tournament in China after 0-0 ties with Finland and China PR and a 4-1 victory against Thailand.
At the Algarve Cup, Portugal defeated China PR, 2-1, on goals from Carolina Mendes and Carole Costa, tied Australia 0-0 and then beat Norway, 2-0, on goals from Claudia Neto and Diana Silva. In the Third-Place match played in terrible weather conditions, Portugal defeated Australia (which is currently ranked sixth in the world) by a 2-1 score on goals from Nadia Gomes, who played with the Orlando Pride last season, and Vanessa Marques.
Since a 3-0 defeat to Italy in June, Portugal has won three, lost zero and record three draws, out-scoring opponents 17-3 in that span.
More than 47% of the 17 goals Portugal has scored in their last six games have come from
Carolina Mendes (four, including a hat trick against Thailand on Oct. 6th) and Diana Silva (four).
Three players are new to the squad in Telma Encarnação, Ana Santos and Monique Gonçalves, who hails from Warren, N.J. and played college soccer at U.S. legend Christie Rampone's alma mater, Monmouth University.
Portugal did not qualify for the next summer's World Cup, finishing third in UEFA Group 6 behind World Cup qualifier Italy and second-place finisher Belgium, which earned a playoff spot (but fell to Switzerland in its semifinal series), and is using these games to prepare of 2021 European Championship qualification, which begins in September of next year.
Said Neto: "These three matches with the United States and Wales are very important, as all are until the start of qualifying for the Euro 2021. This is the time to evaluate the players, the training and the games, in order to be strong for the qualifying phase."
While the Portuguese did not earn a berth to France, they had a solid end to its qualifying campaign in 2018, drawing Belgium 1-1, falling to Italy, 3-0, drawing Romania 1-1 and defeating Moldova 7-0 and Romania 5-1.
Diana Silva led Portugal in scoring during the qualifying campaign with five goals while Vanessa Mahlo had four.
Carole Costa, Ana Leite, Carolina Mendes, Andreia Norton and Dolores Silva had two each.
As proof of the growth of women's soccer in Portugal, there are five players on the roster playing outside the country, two in Germany, two in Spain and one in Italy.
The remainder of the roster is spread across six Portuguese clubs, including eight players who play for Sporting and five for SC Braga.