U.S. WNT kicking off SheBelieves Cup on Wednesday vs. Japan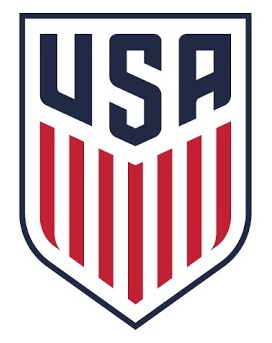 (Via U.S. Soccer) – The 2019 domestic schedule kicks on Feb. 27 outside of Philadelphia as the USA returns to home soil to take on Japan (7 p.m. ET; FS1) in the 2019 SheBelieves Cup, the fourth edition of the annual elite four-team women's international tournament that will feature the USA, England, Japan and Brazil.
The USA opened the year with a 3-1 loss to France in Le Havre and a 1-0 win vs. Spain in Alicante to kick off the 2019 campaign. U.S. head coach Jill Ellis named the 23-player SheBelieves Cup roster on February 12 and the USA trained for a week in Tampa, Fla., before traveling to Philadelphia for the competition that is set to begin at Talen Energy Stadium.
2019 Game Lineups || 2019 Statistics
U.S. WNT ROSTER BY POSITION: 2019 SHEBELIEVES CUP (CAPS/GOALS)
GOALKEEPERS (3): 21- Adrianna Franch (Portland Thorns FC; 0/0), 24- Ashlyn Harris (Orlando Pride; 19/0), 1- Alyssa Naeher(Chicago Red Stars; 40/0)
DEFENDERS (8): 7- Abby Dahlkemper (NC Courage; 32/0), 12- Tierna Davidson (Chicago Red Stars; 14/1); 19- Crystal Dunn (NC Courage; 77/24), 22- Emily Fox(UNC; 3/0), 5- Kelley O'Hara (Utah Royals FC; 112/2); 4- Becky Sauerbrunn (Utah Royals FC; 151/0), 14- Casey Short (Chicago Red Stars; 27/0), 2- Emily Sonnett (Portland Thorns FC; 28/0)
MIDFIELDERS (5): 8- Julie Ertz (Chicago Red Stars; 74/18); 16- Rose Lavelle (Washington Spirit; 21/6), 3- Samantha Mewis (NC Courage; 43/8), 6- Andi Sullivan (Washington Spirit; 11/0), 25- McCall Zerboni (NC Courage; 8/0)
FORWARDS (7): 17- Tobin Heath (Portland Thorns FC; 143/25); 10- Carli Lloyd (Sky Blue FC; 266/105), 20- Jessica McDonald (NC Courage; 5/1), 13- Alex Morgan (Orlando Pride; 155/98), 23- Christen Press (Utah Royals FC; 108/47), 11- Mallory Pugh(Washington Spirit; 45/13), 15- Megan Rapinoe (Seattle Reign FC; 146/41)
The USA is currently ranked first in the world, England is fourth, Japan is eighth and Brazil is tenth. England returns for its fourth SheBelieves Cup while new participants Japan and Brazil both played in the USA's summer tournament, the Tournament of Nations, for the last two years.
STORYLINES
2019 SheBelieves Cup Schedule
| | | | | |
| --- | --- | --- | --- | --- |
| Date | Match-Up | Kickoff | Venue | TV |
| Feb. 27 | England vs. Brazil | 4 p.m. ET | Talen Energy Stadium; Chester, Pa. | ussoccer.com |
| Feb. 27 | USA vs. Japan | 7 p.m. ET | Talen Energy Stadium; Chester, Pa. | FS1 |
| March 2 | Brazil vs. Japan | 1 p.m. CT | Nissan Stadium; Nashville, Tenn. | ussoccer.com |
| March 2 | USA vs. England | 3:30 p.m. CT | Nissan Stadium; Nashville, Tenn. | FOX |
| March 5 | Japan vs. England | 5:15 p.m. ET | Raymond James Stadium; Tampa, Fla. | ussoccer.com |
| March 5 | USA vs. Brazil | 8 p.m. ET | Raymond James Stadium; Tampa, Fla. | FS1 |
SheBelieves Cup Format: The SheBelieves Cup tournament format will be the same as the first three years. The winner will be based on total points (three for a win, one for a draw), with the first tie-breaker being overall goal difference, followed by goals scored, then head-to-head result. If teams are still tied, the next tie-breaker will be the Fair Play ranking. Each Team is allowed six substitutes per game.
USA vs. Japan: The USA has an all-time record of 28-1-7 against Japan and has scored 104 goals while allowing 27. While the streak ended at the 2016 Olympics, the USA and Japan had met in the three previous world finals, with the USA losing the 2011 Women's World Cup in penalty kicks after a 2-2 tie over regulation and overtime, then winning the 2012 Olympic goal medal game, 2-1, and the historic 2015 Women's World Cup Final, 5-2, which featured the epic hat trick in 16 minutes from Carli Lloyd and included goals from Lauren Holiday and Tobin Heath. The first meetings between the two teams after the 2015 Women's World Cup Final came in June of 2016 with the teams playing to a wild 3-3 draw in Commerce City, Colo., as hometown hero Lindsey Horan scored late to make it 3-2, but Japan equalized in stoppage time. The USA then won 2-0 in three days later in Cleveland, getting goals from Julie Johnston and Alex Morgan, in a match that was called in the 76th minute due to weather. At the 2017 Tournament of Nations, the USA won 3-0 at the StubHub Center in Carson, Calif., and in the most recent meeting last summer at the 2018 Tournament of Nations, the USA won 4-2 as Alex Morgan scored a hat trick and Megan Rapinoe also added a goal. In that game, the USA scored in the 18th minute, Japan tied it in the 20th, and then the USA scored three in a row (26th, 56th, 66th) before Japan pulled one back in the 76th minute.
100 Goals Watch: After scoring against Scotland on Nov. 13 to close out 2018, Alex Morgan – the 2018 U.S. Soccer Player of the Year, now has 98 goals and at age 29 sits in sole possession of seventh place on the USA's all-time goal scoring list. She has scored 25 goals over her last 28 WNT matches through the end of 2017 and 2018 and into 2019. With her hat trick against Japan on July 26, the fourth of her career, Morgan is now tied with Michelle Akers in third place all-time in multi-goal games (26) behind Abby Wambach (45) and Mia Hamm (38). She has 22 career two-goal games. Morgan has scored against 28 different countries and in 11 different countries, including 12 goals in Portugal – all at the Algarve Cup – and three in Scotland, two against France at Hampden Park in Glasgow during the 2012 Olympics, and one against Scotland on Nov. 13. Since the start of 2014, Alex Morgan has scored seven goals against Japan, tied for the most goals any WNT player has against any opponent in that time.
Countdown to the Cup: The 2019 FIFA Women's World Cupwill be the eighth consecutive World Cup appearance for the USA, which has appeared in each of the previous seven tournaments that have been contested and won in 1991, 1999 and 2015. The USA is one of six countries to qualify for all eight Women's World Cups along with Brazil, Germany, Japan, Norway, Sweden and Nigeria. The tournament will be held from June 7-July 7 in nine cities in France. The USA's Draw and placement in Group F gave the USA venues that are all within a two-hour drive of each other, with the opening game taking place in Reims, followed by Paris and then Le Havre. The "Countdown to the Cup" will take the WNT to all four times zones in the continental United States, giving fans across the country a chance to cheer the team on to France.
COUNTDOWN TO THE CUP
Date
Opponent
Kickoff
Venue; City
Feb. 27
Japan – SheBelieves Cup
7 p.m. ET
Talen Energy Stadium; Chester, Pa.
March 2
England – SheBelieves Cup
3:30 p.m. CT
Nissan Stadium; Nashville, Tenn.
March 5
Brazil – SheBelieves Cup
8 p.m. ET
Raymond James Stadium; Tampa, Fla.
April 4
Australia
7 p.m. MT
Dick's Sporting Goods Park; Commerce City, Colo.
April 7
Belgium
6 p.m. PT
Banc of California Stadium; Los Angeles, Calif.
May 12
South Africa – Send-Off Series, Presented by Volpi Foods
1:30 p.m. PT
Levi's Stadium; Santa Clara, Calif.
May 16
New Zealand – Send-Off Series, Presented by Volpi Foods
7 p.m. CT
Busch Stadium; St. Louis, Mo.
May 26
Mexico – Send-Off Series, Presented by Volpi Foods
12 p.m. ET
Red Bull Arena; Harrison, N.J.
2019 FIFA WOMEN'S WORLD CUP
June 11
Thailand – 2019 WWC
3 p.m. ET
Auguste Delaune Stadium; Reims, France
June 16
Chile – 2019 WWC
12 p.m. ET
Parc des Princes; Paris, France
June 20
Sweden – 2010 WWC
3 p.m. ET
Stade Océane; Le Havre, France
Comfortable in Chester: The U.S. is unbeaten in its six all-time games in Chester, Pa. (5-0-1), including a 1-0 win vs. Germany in the 2017 SheBelieves Cup. No opponent has scored against the USA in the last four games in Chester.
U.S. Soccer Federation and Volkswagen Announce Multi-Year Presenting Partnership: U.S. Soccer and Volkswagen of America, Inc. announced a landmark, integrated partnership making Volkswagen the presenting automotive partner to the Federation through 2022 . As part of Volkswagen's long-term commitment, the automobile maker will help U.S. Soccer with its mission to become the preeminent sport in the United States by increasing participation, developing world class players, coaches and referees, and increasing fan engagement around the sport. As part of the historic partnership, Volkswagen will have branding on training tops for all U.S. Soccer National Teams, including the Men's and Women's National Teams, all Youth National Teams and the Para 7-a-side, Beach and Futsal National Teams, and the U.S. Soccer Development Academy.
Follow all the #USWNT action on Twitter using @ussoccer_wntand on Facebook, Instagramand Snapchat (ussoccer_wnt).