U.S. WNT hosting Australia on Thursday night in Colorado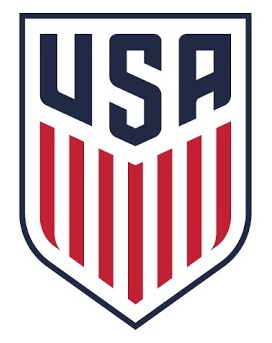 USA vs. Australia
April 4, 2019
Dick's Sporting Goods Park; Commerce City, Colo.
(Via U.S. Soccer) – The U.S. Women's National Team will play its sixth game of the "Countdown to the Cup" when it takes on burgeoning rival Australia on April 4 at Dick's Sporting Goods Park (7 p.m. MT on FS1).
The match, which is likely to be a sell-out at the 18,000-seat venue, pits two countries that are widely considered to be among the favorites to win the 2019 FIFA Women's World Cup this summer. The USA is 2-1-2 so far in 2019, all against World Cup-bound teams, and the players came into training camp after having spent a week or so with their NWSL clubs during pre-season camps. More than half of Australia's team is also coming out of NWSL camps as the Matildas have 11 NWSL players on its 23-player roster.
.@MalPugh, #USWNT hosting Australia tonight in Colorado (9 p.m. ET on FOX Sports 1) | https://t.co/dGP3rK89O5#USAvAUS pic.twitter.com/XaWKejDIk5

— SoccerWire.com (@TheSoccerWire) April 4, 2019
2019 Game Lineups || 2019 Statistics
U.S. WNT ROSTER BY POSITION: APRIL FRIENDLIES (CAPS/GOALS)
GOALKEEPERS (3): Adrianna Franch (Portland Thorns FC; 1/0), Ashlyn Harris (Orlando Pride; 20/0), Alyssa Naeher (Chicago Red Stars; 41/0)
DEFENDERS (7): Abby Dahlkemper (NC Courage; 35/0), Tierna Davidson (Chicago Red Stars; 17/1); Crystal Dunn (NC Courage; 80/24), Ali Krieger (Orlando Pride; 98/1), Becky Sauerbrunn (Utah Royals FC; 153/0), Casey Short (Chicago Red Stars; 27/0), Emily Sonnett (Portland Thorns FC; 30/0)
MIDFIELDERS (7): Julie Ertz (Chicago Red Stars; 77/18), Lindsey Horan (Portland Thorns FC; 64/7), Rose Lavelle (Washington Spirit; 23/6), Allie Long (Reign FC; 40/6), Samantha Mewis (NC Courage; 45/8), Andi Sullivan (Washington Spirit; 11/0), McCall Zerboni (NC Courage; 8/0)
FORWARDS (7): Tobin Heath (Portland Thorns FC; 146/27); Carli Lloyd (Sky Blue FC; 269/105),Jessica McDonald (NC Courage; 6/1), Alex Morgan (Orlando Pride; 158/99), Christen Press (Utah Royals FC; 111/47), Mallory Pugh (Washington Spirit; 48/13), Megan Rapinoe (Seattle Reign FC; 149/43)
2019 U.S. WOMEN'S NATIONAL TEAM SCHEDULE
COUNTDOWN TO THE CUP

Date
Opponent
Kickoff

Venue; City

April 4
Australia
7 p.m. MT
Dick's Sporting Goods Park; Commerce City, Colo.
April 7
Belgium
6 p.m. PT
Banc of California Stadium; Los Angeles, Calif.
May 12
South Africa – Send-Off Series, Presented by Volpi Foods
1:30 p.m. PT
Levi's Stadium; Santa Clara, Calif.
May 16
New Zealand – Send-Off Series, Presented by Volpi Foods
7 p.m. CT
Busch Stadium; St. Louis, Mo.
May 26
Mexico – Send-Off Series, Presented by Volpi Foods
12 p.m. ET
Red Bull Arena; Harrison, N.J.

2019 FIFA WOMEN'S WORLD CUP

June 11
Thailand – 2019 WWC
3 p.m. ET
Auguste Delaune Stadium; Reims, France
June 16
Chile – 2019 WWC
12 p.m. ET
Parc des Princes; Paris, France
June 20
Sweden – 2010 WWC
3 p.m. ET
Stade Océane; Le Havre, France
2019 FIFA WOMEN'S WORLD CUP KICKS OFF JUNE 7: The 2019 FIFA Women's World Cup will mark the eighth consecutive World Cup appearance for three-time World Cup champion USA (1991, 1999, 2015), one of six countries to qualify for all eight Women's World Cups along with Brazil, Germany, Japan, Norway, Sweden and Nigeria. The World Cup will be held from June 7-July 7 in nine cities in France. The USA's Draw and placement in Group F gave the Americans venues that are all within a two-hour drive of each other, with the opening game against Thailand taking place in Reims, followed by Chile in Paris and then Sweden in Le Havre. As of early March, more than 500,000 tickets had already been sold, 23% to ticket buyers in the USA. The field for this tournament includes host France along with Spain, Italy, England, Scotland, Norway, Germany, Sweden and the Netherlands from Europe; China PR, Thailand, Australia, South Korea and Japan from Asia; Brazil, Chile and Argentina from South America; the United States, Canada and Jamaica from Concacaf; Nigeria, South Africa and Cameroon from Africa; and New Zealand from Oceania.
WELCOME HOME MAL AND LINDSEY: The match at Dick's Sporting Goods Park marks a homecoming of sorts for U.S. forward Mallory Pugh, who hails from Highland Ranch, Colo., and midfielder Lindsey Horan, who is from Golden, Colo. They grew up playing for rival clubs – Pugh for Real Colorado and Horan for the Colorado Rush – but both took unique yet similar paths in skipping college soccer to turn professional, Horan in a much-chronicled move to Paris Saint-Germain after she graduated from high school and Pugh to the Washington Spirit of the NWSL after she spent an academic quarter at UCLA. Both Pugh and Horan have played twice at DSGP, in a 3-3 draw in 2016 vs. Japan in a match that featured a Horan goal and in a 3-1 win vs. New Zealand in 2017.
UNBEATEN AT DSGP: The U.S. WNT is undefeated in their five all-time games at Dick's Sporting Goods Park (4-0-1).
The USA has played Australia at DSGP before, a 6-2 win in 2012 in what was Pia Sundhage's final match as head coach.
NEW RULES GET TEST RUN: In preparation for the 2019 Women's World Cup in France, U.S. Soccer requested and received approval from the International Football Association Board (IFAB) to implement three changes to the Laws of the Game during the tournament. These changes, although not officially instituted until June, will be used for the USA's April friendly matches. At the 133rd AGM of The IFAB held in Aberdeen, Scotland on March 2, 2019 these changes (as well as additional changes) were approved to the Laws of the Game for 2019/20:
A player being substituted must leave the field of play at the nearest point on the boundary line.
Yellow and red cards for misconduct can be issued to team officials.
On a goal kick and a free kick for the defending team in their own penalty area, the ball is in play as soon as the kick is taken so a player – or opponent as long as they started outside the penalty or were not given the proper time to exit the penalty – can play the ball before it leaves the penalty area.
JILL ELLIS FACT FILE: Jill Ellis is the third U.S. coach – and first female American coach – to win a Women's World Cup (2015) at the senior level, following Anson Dorrance (1991) and the late Tony DiCicco (1999). Ellis was named the 2015 FIFA World Coach of the Year for Women's Soccer on Jan. 11, 2016. She was also named the Concacaf Female Coach of the Year. Ellis, who previously served two stints as interim head coach of the U.S. WNT, is the eighth official head coach in U.S. history. She coached seven games as interim coach in 2012 (5-0-2) and two games (1-0-1) as interim in 2014 before she officially came on board, which gave her a 6-0-3 record before she ever was formally named the head coach in May of 2014. She has gone 84-7-15 since then for an overall record of 90-7-18. She earned her 75th career win on April 8 vs. Mexico and with the victory against Scotland on Nov. 13, 2018, moved past April Heinrichs into third on the all-time wins list behind only Pia Sundhage (91) and Tony DiCicco (105). The match against Australia on July 29, 2018, marked her 100th game on the bench for the USA, making her the fourth coach in U.S. history to coach in 100 or more games. She has moved past Pia Sundhage into third all-time in games coached with 115 and is well within reach of the two coaches ahead of her: April Heinrichs (124 games coached) and DiCicco (121). Since taking over as head coach, Ellis has won seven tournaments: the 2015 Algarve Cup, the 2015 Women's World Cup, the 2016 CONCACAF Women's Olympic Qualifying Championship, the 2016 SheBelieves Cup, the 2018 SheBelieves Cup, the 2018 Tournament of Nations and the 2018 Concacaf Women's Championship.
U.S. ROSTER NOTES

TEAM
Before traveling to Denver, the USA spent a week training in Santa Barbara, Calif. It was the first U.S. WNT training camp in Santa Barbara since 1991, when then-head coach Anson Dorrance brought the team to UC Santa Barbara for a training camp a few weeks before leaving for the 1991 FIFA Women's World Cup in China.
U.S. head coach Jill Ellis called in 25 players for the training camp, which included a late add in goalkeeper Jane Campbell, who was named to the roster after fellow goalkeeper Adrianna Franch suffered a minor knee injury during training with the Portland Thorns. Prior to traveling to Denver, Campbell was released from camp and returned to their pre-season for her NWSL club, giving the USA 24 players on the roster, of which 20 will suit up for each of the two April friendlies.
The U.S. Women's National Team reached an impressive milestone on Nov. 8, 2018 with its 1-0 victory against Portugal that was the 500th win in program history. Since its inception in 1985, the U.S. WNT has compiled a record of 503 wins, 66 losses and 76 ties. Over the history of the program, the USA has gone 283-28-22 (88% winning percentage) at home, 52-14-17 away (73%) and 168-33-28 (79%) on neutral ground. Of the USA's 66 losses, 12 (18%) came at the Algarve Cup in Portugal.
The loss to France on Jan. 19 snapped the USA's unbeaten streak at 28. The last time the USA had lost before that was at the 2017 Tournament of Nations, a 1-0 setback to Australia. The USA has still scored in 33 consecutive matches and has averaged three goals per game in that time.
Five different players have scored the USA's seven goals this year, two each for Megan Rapinoe and Tobin Heath along with Alex Morgan, Christen Press and Mallory Pugh.
Since the start of 2017, eight players have been directly involved (goals or assists) in more than 10 goals: Morgan (31), Rapinoe (29), Horan (16), Pugh (16), Heath (16), Press (14), Lloyd (12) and Ertz (10).
The U.S. roster features six players with more than 110 caps and 11 with 35 or less.
FORWARDS
Alex Morgan scored 18 goals in 2018 on the way to being named U.S. Soccer Female Player of the Year and after scoring her first of 2019, against Japan on Feb. 27, now has 99 career goals in 158 caps. At age 29, she sits in sole possession of seventh place on the USA's all-time goal list. Tiffeny Milbrett is sixth with 100 career goals.
If Morgan scores vs. Australia, her 100th goal will come in her 159th cap. Just three more than it took Mia Hamm (156 caps). Wambach scored her 100th goal in her 129th cap, Akers in 130th, Hamm in her 156th, Milbrett in her 201st, Lloyd in her 252nd and Lilly in 287th.
Morgan has scored 26 goals over her last 31 WNT matches, a span that runs from the end of 2017. During that 26-goal streak, she has scored on about a quarter of her shots, scoring eight goals with her right foot, 14 with her left, three with her head and one with her chest. The 26 goals have included six braces and one hat trick.
Morgan has scored in 69 career games for the USA and in those matches, the U.S. team has never lost, going 59-0-10. Morgan is one of only three players in U.S. history with 40 or more goals who has never lost a game in which she has scored (Heather O'Reilly and Tisha Venturini are the others), but all 13 players who have scored 40 more more goals have a winning percentage that is equal to or higher than Morgan's 93%.
Morgan's brace vs. Jamaica on Oct. 14 marked the 22nd two-goal game of her career . She is third all-time in two-goal games (22), behind only Wambach (37) and Hamm (28). With her hat trick against Japan on July 26, 2018, the fourth of her career, Morgan is now tied with Michelle Akers for third all-time in multi-goal games (26) behind only Abby Wambach (45) and Mia Hamm (38).
Morgan's second goal vs. Jamaica on Oct. 14 was just the second of her international career to come via a penalty kick. Abby Wambach scored 16 of her 184 goals on penalty kicks. Mia Hamm scored five of her 158 goals off PKs.
For players with more than 50 goals/assists combined, Morgan has averaged a goal or an assist for every 72.7 minutes on the field in her international career. The only players who have done better are Hamm (68.5) and Wambach, who averaged a goal or assist for every 71.5 minutes. Akers finished her career at 74.0 minutes per goal or assist.
Against England on March 2, Morgan passed 10,000 career minutes played for the U.S. WNT, joining 17 other field players who have achieved that milestone.
Morgan is currently tied with Cindy Parlow at 17th in all-time caps with 158. If she plays against Australia, she will move into sole possession of 17th all-time.
After tallying a spectacular goal vs. England on March 2, Megan Rapinoe has 43 international goals which is good for 15th on the all-time goals list. She is two goals behind Julie Foudy to move into a tie for 14th.
Rapinoe is on 149 caps and her next one will make the 21st women to play 150 or more times for the USA.
Rapinoe had a team-leading 12 assists in 2018 and has 56 assists for her career, moving her to sole possession of sixth place on the U.S. all-time list. Rapinoe's 56 assists in 149 caps is the best ratio of anyone ahead of her on the all-time list except for Hamm, who had a remarkable 147 assists in her 276 caps. Seven of Rapinoe's 12 assists last year were on Alex Morgan goals and Rapinoe created a team-leading 61 chances for teammates.
Carli Lloyd is a two-time FIFA Women's World Player of the Year (2015 & 2016) and the USA's all-time active caps leader with 269. She is in sole possession of fifth place on the all-time U.S. caps list and five games short of tying Julie Foudy for fourth.
She scored her historic 100th goal on April 8, 2018 vs. Mexico to become the sixth player to score 100 or more for the USA, and first since 2009 when Abby Wambach scored her 100th.
On Oct. 7, 2018 vs. Panama, Lloyd scored her eighth career hat trick and upped her career total to 105 goals. She is now two away from tying Michelle Akers for fourth all-time on the U.S. goals list. With her hat trick, Lloyd tied Mia Hamm for most three-goals games all-time in WNT history. Hamm also had two four-goal games in her career. Lloyd is tied with Kristine Lilly and Cindy Parlow for fifth-all time in multi-goal games with 17.
Against Panama, Lloyd (36 years, 83 days) became the oldest player to score a hat trick for the U.S. WNT. She broke Wambach's record of 34 years, 186 days. Kristine Lilly is the oldest player to score a goal for the USA at 38 years, 264 days.
Lloyd is the highest active goal scorer in U.S. history with the players ahead of or tied with her – Hamm, Wambach, Lilly, Akers and Tiffeny Milbrett – all retired.
Lloyd scored 36 international goals between the time she debuted six days before her 23rd birthday, and her 30th birthday. Since turning 30, she has scored 69 goals in 134 games in a little over six and a half years. The 134 games after the age of 30 move her into a tie with Joy Fawcett for second-most all-time in U.S. history in that category. Christie Rampone is far and away the leader with 175.
After earning the assist on Mallory Pugh's goal against France on Jan. 19, Lloyd has 51 career assists and is in 9th place all-time, two behind eighth-place Shannon MacMillan.
Tobin Heath scored twice in the 2019 SheBelieves Cup, against England and Brazil, and now has 27 career international goals. She has 146 caps and is in 22nd place on the USA's all-time caps list.
In 2018, Heath didn't return to the U.S. lineup until June 12 after completing her long recovery from injury, but she was on fire for the rest of the year, scoring seven goals with six assists in just 10 games and 657 minutes. She averaged a goal or an assist for every 50 minutes on the field in the latter part of the year. She picked up her first assist of the year, and 36th of her career, on Rapinoe's goal against Japan on Feb. 27.
Heath has scored nine goals in her last 14 matches and seven in her last nine. The nine goals represent 33% of her career total.
Mallory Pugh doubled her career goals in 2018, finding the next six times, and scored the USA's first goal of 2019 against France on Jan. 19 to up her career total to 13.
Pugh scored in her senior team debut (the 19th U.S. WNT player to score in her first cap) on Jan. 23, 2016, vs. Ireland at 17 years, 8 months and 25 days old, becoming the youngest player to debut for the U.S. in the previous 11 years. Since then, she has earned 48 total caps and has been one of the USA's most dangerous players, mostly attacking from the wings.
Pugh is currently tied (with Kristine Lilly) for fifth all-time in caps (48) before the age of 21, fourth in starts (35), third in goals (13), and tied for first in assists (14) with Kristine Lilly.
After coming off the bench against Japan on Feb. 27 and almost immediately creating a goal for Alex Morgan, and then putting in two more impactful substitute performances on March 2 against England and March 5 against Brazil, Christen Press has 111 caps, 47 career goals and 24 career assists. She is tied for 11th place on the all-time WNT goals list. She averages 0.42 goals per game and 0.69 goals per every 90 minutes she's on the field.
Forward Jessica McDonald's first career cap came against Romania on Nov. 10, 2016, in San Jose, Calif. She earned her second career cap and start vs. Portugal on Nov. 8 and scored the game-winning goal – her first international score. She also played off the bench against Scotland on Nov. 13 and against France on Jan. 19, earning her third cap. With 41 career NWSL goals, McDonald heads into this NWSL season as the second all-time leading scorer in league history behind Sam Kerr.
MIDFIELDERS
Julie Ertz was named the MVP of the 2018 Concacaf Women's Championship while playing the entire tournament at defensive midfielder. She scored against Jamaica in the CWC semifinal on Oct. 14, and in group play against Mexico on Oct. 4, to up her career goal total to a remarkable 18 international goals in 77 caps and has become one of the USA's most important players.
Rose Lavelle scored twice, her first career brace, against T&T on Oct. 10 during group play at the 2018 Concacaf Women's Championship. She also scored the game-winning goal in the title game, a 2-0 victory against Canada, and with three goals in the qualifying tournament, doubled her career total coming into the competition. She now has 23 caps – with 18 starts – and six career goals.
Against Japan on Feb. 27, Lavelle played the full 90 minutes for just the third time in her 23 caps, but she has come off the field after the 80th minute three other times, including an 88-minute appearance against Canada in the title game of the Concacaf Women's Championship.
Lindsey Horan excelled with the WNT as a consistent starter in 2018 (only Alex Morgan had more starts, but two other players also had 16) and scored three goals. She also had eight assists in 2018, second-most on the team.
After starting the first two games of the year, both in Europe, she missed the SheBelieves Cup with a quad injury but is back to full fitness.
Currently at 45 caps after reserves appearance vs. England and Brazil in the SBC, Samantha Mewis has eight career goals. After starting every game in 2017, she came back from injury at the end of 2018 to prove herself a valuable part of the midfield corps.
Andi Sullivan , the top pick in the 2018 NWSL Draft by the Washington Spirit, returned to the squad in the USA's January Camp, but did not play in either match. Before that, her most recent call-ups were in April of last year for the two friendlies against Mexico and then again for the USA's trip to Europe last November where she started against Portugal on Nov. 8, earning her 11th cap. She has yet to see game action this year but has been training with the U.S. team consistently.
Veteran Allie Long scored her first three career goals (all on headers) in 2016. She scored her fourth and fifth goals, also off headers, vs. Russia on April 6, 2017. It was the second brace of her career. She finally got a WNT goal with her feet on Oct. 22 against Korea Republic, slotting home a pass from Horan, and now has 40 caps after her most recent appearance against Scotland at the end of 2018 but has not seen action yet this year.
McCall Zerboni, long one of the top midfielders in the NWSL, returned to the U.S. roster in January for the European trip after recovering from surgery after suffering a severely broken elbow in September vs. Chile just five minutes into her second WNT start.
Herfirst call up came as an injury replacement for the USA's match against Korea Republic in Cary, N.C. in October of 2017 and she earned her first cap when she entered the match at halftime. Zerboni, who was just a few months shy of her 31st birthday when she debuted, became the oldest player to earn a first cap for the WNT.
She earned her second cap and first start on June 7 vs. China PR, going the entire 90 minutes in center midfield. She suffered her arm injury in her seventh cap and returned to the field for the first time since the injury in a quality second-half substitute performance against Spain on Jan. 22 to earn her eighth cap.
DEFENDERS
With her start against France on Jan. 19, Becky Sauerbrunn became the 20th player, and just the third player who has played exclusively defender, to play 150 times for the U.S. WNT. She currently has 153 caps and since 2014 has started 99 of her 104 caps. She sat out the match against Japan on Feb. 27 with some mild knee irritation, came off the bench against England on March 2 to play the final 30 minutes and then started and played 90 against Brazil in the 1-0 shutout victory.
Abby Dahlkemper played in 17 games last year, starting 16, and played the full 90 in 12 of them. She has played full 90s in all five games this year and has started in 31 of her 35 caps.
Crystal Dunn solidified her spot as an outside back for the USA in 2018, a position where she played the final 16 of her 18 caps last year. She started in the midfield against France on Jan. 19 but returned to left back on Jan. 22 vs. Spain, and in all three games of the SheBelieves Cup. Dunn, who has consistently shown her excellent attacking abilities from outside back, has 24 career international goals.
Tierna Davidson helped lead Stanford to the NCAA Championship in 2017 as a sophomore and was a consistent U.S. WNT call-up in 2018 as the youngest player on the roster. She started and played the entire 90 minutes to earn her first cap in the 5-1 victory against Denmark on Jan. 21 in a game where she picked up the game-winning assist on Julie Ertz' goal. Davidson scored an unfortunate own goal that gave Brazil a brief lead at the 2018 Tournament of Nations, but rallied to play an excellent match to earn her 10th cap. She evened up her ledger against Chile on Aug. 31, 2018, scoring her first WNT goal via a header off a Tobin Heath corner kick.
Davidson was injured early in her junior season in 2018 with Stanford and did not play again. This past December, she decided to leave college a year early, declaring for the 2019 NWSL Draft, and was taken #1 overall by the Chicago Red Stars, making her the sixth consecutive U.S. WNT player drafted #1.
She returned to the field for the USA for the first time since September of last year when she came off the bench on Jan. 19 vs. France in the 53rd minute, replacing Emily Fox. She started the first two games of the SheBelieves Cup as Sauerbrunn returned from injury and currently has a career total of 17 caps.
Davidson is the third teenager since 2013 to earn a first cap for the WNT. Mallory Pugh (17 in 2016) and Lindsey Horan (19 in 2013) are the most recent teenagers to debut for the WNT.
Emily Sonnett has earned 30 caps and had a solid match against France on Jan. 19 at right back, against Spain on Jan. 22 when she played the first half and against Japan on Feb. 27 when she played the second half. She came off the bench in the second half of the SBC match vs. Brazil and helped secure the shutout. The Portland Thorns standout played in three games at World Cup qualifying and has shown her versatility to play outside back with the WNT and center back in the NWSL.
Veteran Ali Krieger, a member of the USA's 2011 FIFA Women's World Cup Team and the 2015 FIFA Women's World Cup championship squad as well as the 2016 Olympic Team, returns to the roster for the first time since the 2017 Tournament of Nations, where she did not see action. She last played for the USA against Russia in April of 2017. Krieger is on 98 caps and with two more will become the 38th U.S. WNT player to hit 100 games.
Casey Short has started 19 of her 27 games for the USA, playing mostly left back, but has also played some outside midfield and centrally. She has not seen action yet this year, but she played in one CWC group game and at the very end of the title game.
GOALKEEPERS
Alyssa Naeher has 22 career shutouts in her 41 caps. Naeher earned 13 caps in 2017 and 16 in 2018. She is the fifth goalkeeper in U.S. history to earn 40 or more caps. She was ruled out of the match against England on March 2 with a minor shoulder injury. Naeher has kept three clean sheets in SheBelieves Cup play, the most in the tournament's history. Only three other players have multiple clean sheets in the competition.
Veteran Ashlyn Harris has 20 caps, earning her most recent vs. Brazil on March 5, playing very well while going 90 minutes to earn the shutout and several important plays in the match. It was her seventh career shutout.
Adrianna Franch earned her first WNT cap against England on March 2. She became the 27th player earn her first cap during this cycle (post-WWC 2015). She has been getting call-ups to the senior side since 2012 after she was a member of the USA's 2010 FIFA U-20 Women's World Cup Team. More recently, she trained with the USA to add support to the goalkeeper corps during the entire Concacaf Women's Championship and has seen training time with the WNT on-and-off for the past five years.
IN FOCUS: Australia
FIFA World Ranking: 6
AFC Ranking: 1
Women's World Cup Appearances (7): 1995, 1999, 2003, 2007, 2011, 2015, 2019
Best Women's World Cup finish: Quarterfinals (2007, 2011, 2015)
Record vs. USA: 1-25-3
Head Coach: Ante Milicic
AUSTRALIA WOMEN'S NATIONAL TEAM ROSTER BY POSITION
GOALKEEPERS (3): 1-Lydia Williams (Reign FC, USA), 12-Teagan Micah (UCLA, USA), 18-Mackenzie Arnold (Brisbane Roar FC)
DEFENDERS (8): 2-Gema Simon (Newcastle Jets FC), 4-Clare Polkinghorne (Houston Dash, USA), 5-Laura Alleway (Melbourne Victory FC), 7-Steph Catley (Reign FC, USA), 14-Alanna Kennedy (Orlando Pride, USA), 21-Ellie Carpenter (Portland Thorns, USA), 22-Elizabeth Ralston (Sydney FC), 23-Teigen Allen (Melbourne Victory FC)
MIDFIELDERS (6): 3-Aivi Luik (Levante UD, Spain), 6-Chloe Logarzo (Washington Spirit, USA), 8-Elise Kellond-Knight (Reign FC, USA), 10-Emily Van Egmond (Orlando Pride, USA), 13-Tameka Butt (Klepp Il, Norway), 19-Katrina Gorry (Brisbane Roar FC)
FORWARDS (6): 9-Caitlin Foord (Portland Thorns FC, USA), 11-Lisa De Vanna (Sydney FC), 15-Emily Gielnik (Melbourne Victory FC), 16-Hayley Raso (Portland Thorns, USA), 17-Mary Fowler (Bankstown City Lions FC), 20-Sam Kerr (Chicago Red Stars, USA)
AUSTRALIA NOTES:
Australia brings a very similar roster into this friendly as it had last summer at the 2018 Tournament of Nations. Nineteen out of the 23 on this roster were part of the Matildas' ToN squad, 11 play on the NWSL and 18 were part of the squad that qualified Australia for the 2019 Women's World Cup.
The 2018 ToN featured the most recent meeting between the squads. The U.S. goal in the 1-1 draw came on a late equalizer by Lindsey Horan in a match that saw the USA out-shoot the Matildas 18-8. The tie kept the USA alive for the tournament title, which it won after defeating Brazil, 4-1, in its final match of the competition.
After missing the inaugural Women's World Cup in 1991, Australia have now qualified for seven successive Women's World Cup tournaments and have grown into one of the top teams in the world.
China 2007 was a breakthrough of sorts as Tom Sermanni's side reached the knockout stage for the first time, where a Marta-led Brazil team edged the Matildas. Germany 2011 saw a repeat QF appearance following a group-stage victory vs. Norway. Australia stepped up another level four years later in Canada with a Round of 16 win over Brazil, in what was their first knockout-stage victory, but then fell to Japan, 1-0.
Australia came into last year's Tournament of Nations after enduring an up-and-down World Cup qualification campaign in April of 2017 at the AFC Women's Asia Cup, following a highly-successful 12 months that featured a tournament title at the 2017 Tournament of Nations in the USA. During the World Cup qualifying tournament, the Matildas opened with a scoreless draw against Korea Republic in a match they dominated, before an 8-0 win over Vietnam. Star forward Sam Kerr scored a late equalizer in the final group match against Japan, a 1-1 tie, to lock up early qualification. The Aussies experienced a bit of a shock in the semifinal as they needed penalties to defeat Thailand after a 2-2 draw in regulation.
In the final of the AFC Women's Asian Cup, Japan's Kumi Yokoyama scored against the run of play at the end of the match for the 1-0 win, leaving the 2010 Asia champions as runners-up for the third time in five tournaments.
Since the 2018 Tournament of Nations, where Australia beat Brazil 3-1 and Japan 2-0, the Matildas have gone 4-2-1. Australia played two games in Europe against teams ranked in the top-four in the world in October of 2018, losing 2-0 to France and tying England, 1-1. A two-game series vs. Chile in November of 2018 produced a surprise 3-2 loss followed by a 5-0 win.
Most recently, Australia hosted the FFA Cup of Nations, which it won, defeating three World Cup-qualified teams in New Zealand (2-0, Emily Gielnik & Hayley Raso), Korea Republic (4-1, Sam Kerr 2, Lisa Devanna, Emily Gielnik) and Argentina (3-0, Sam Kerr, Alana Kennedy, Caitlin Foord).
Australia experienced a highly publicized shake-up with its head coach when the Football Federation Australia removed Alen Stajcic in January of this year. Stajcic had guided the Matildas to some excellent success while bringing the team into the world's elite.
Australia appointed Ante Milicic as the Matildas' new head coach less than two weeks before they hosted the inaugural FFA Cup of Nations in the February/March FIFA window. Milicic was an assistant coach for the Socceroos – Australia's men's team – at the 2014 and 2018 World Cups, as well as an assistant and head coach for the Australia U-20 and U-23 MNTs but had never coached a women's team. As striker and consistent goal scorer, he had a long professional career, mostly in Australia, but also in Holland and China.
Australia features once of the world's top strikers in Sam Kerr, the 2017 NWSL MVP and leading scorer who is also the all-time leading scorer in the NWSL with 55 goals heading into the 2019 season. That includes a league-leading 16 last year. Kerr has scored 30 goals for her country in her 75 caps.
Kerr was named to the NWSL Best XI last season while Lydia Williams and Steph Catley made the Second XI.
Williams, who has 76 caps, was at times the best goalkeeper in the league last season.
Ellie Carpenter of the Portland Thorns is the youngest player to play in the NWSL. She made her debut on May 9, 2018 on the road against Houston at 18 yrs, 12 days. She is also the youngest player to score in the NWSL, tallying on May 19, 2018 on the road against Washington Spirit at age 18 yrs, 22 days.
Milici named 16-year-old Mary Fowler to the roster. At the Tournament of Nations last year, Fowler, who came in for Kerr, earned her first cap and became the fifth youngest player to feature for the Australian National Women's Team, just behind Kerr, who debuted for the Matildas in 2009 when she was 12 days younger. Sharon Wass still holds the record after taking her bow as a 14-year-old against New Zealand in 1981.
Australia, despite having almost its entire roster in their 20s, is one of the most experienced teams in the world. Thirteen players have 40 or more caps, led by Aussie legend Lisa DeVanna who is still going strong at 34. Long one of the fastest players in the world, she has 146 caps and 46 goals. Defender Clare Polkinghorne (115 caps/9 goals) of the Houston Dash and midfielder Elise Kellond-Knight of Reign FC (105/1) are the other members of the Century Club on the roster, but five players have cap totals in the 70s.
Sam Kerr and Caitlin Foord have each scored four goals over the Matildas' last four games. The rest of the team has scored a combined six goals – three coming from Emily Gielnik.
Australia has 15 players on its roster who have scored at the full international level (same as the USA).
Of the 12 players on Australia's roster who do not play in the NWSL, one plays at UCLA (back-up goalkeeper Teagan Micah), nine play in Australia, one in Spain and one in Norway.
USA VS. AUSTRALIA
After the USA went unbeaten in its first 26 matches against Australia, the last three games between the teams have produced a 3-1 win for the USA in the opening game of the 2015 FIFA Women's World Cup, a 1-0 loss at the 2017 Tournament of Nations and a 1-1 at the 2018 Tournament of Nations.
The match at the 2018 ToN was a physical affair with the Matildas receiving three yellow cards.
The USA has a record of 25-1-3 against Australia dating back to 1987, and has outscored Australia 96-24, only allowing more than one goal against the Matildas on four occasions.
Australia's lone win came at the 2017 Tournament of Nations in an even match that saw the Aussies take their chance while goalkeeper Lydia Williams made several fantastic saves.
Before the last two meetings at the ToN, the most recent meeting between the teams came at the 2015 Women's World Cup in the opening game of the tournament for both teams. Megan Rapinoe scored early before Lisa De Vanna equalized in the 27th minute. Christen Press got the game-winner off an assist from Sydney Leroux in the 61st, before Rapinoe scored a dagger in the 78th to clinch the match.
The teams also met at the 1995 WWC in Sweden where the USA won 4-1 in Helsingborg.
Fifteen of the 16 players who played for the USA against Australia in last year's ToN match are back, including 10 starters. Australia brings back 14 of 15 players who played, including all 11 starters.
The U.S. has played Australia six times since 2012 and scored 16 goals. Five different players named to this roster have scored in those games: Morgan (3), Press (2), Rapinoe (2), Lloyd (1) and Horan (1).
Lloyd has one other goal against Australia, a dramatic stoppage time game-winner in a driving rain storm in Cary, N.C. on April 27, 2008.
Last Time On the field for the USA vs. Australia:
July 29, 2018 – Pratt & Whitney Stadium at Rentschler Field; East Hartford, Conn.
2018 Tournament of Nations
USA 1 Horan 90
AUS 1 Logarzo 22
Lineups:
USA : 1-Alyssa Naeher; 22-Emily Sonnett (14-Casey Short, 79), 7-Abby Dahlkemper (16-Rose Lavelle, 79), 4-Becky Sauerbrunn, 19-Crystal Dunn (10-Carli Lloyd, 87); 2-Julie Ertz, 9-Lindsey Horan, 6-Morgan Brian (5-McCall Zerboni, 63); 17-Tobin Heath (23-Christen Press, 74), 13-Alex Morgan (capt.), 15-Megan Rapinoe
Subs not used : 3-Samantha Mewis, 8-Amy Rodriguez, 11-Merritt Mathias, 12-Tierna Davidson, 20-Allie Long, 21-Adrianna Franch, 24-Ashlyn Harris
Head coach: Jill Ellis
AUS: 1-Lydia Williams; 4-Clare Polkinghorne, 6-Chloe Logarzo (9-Caitlin Foord, 85), 8-Elise Kellond-Knight (capt.), 10-Emily Van Egmond, 11-Lisa De Vanna (17-Kyah Simon, 58), 13-Tameka Butt, 14-Alanna Kennedy, 16-Hayley Raso (15-Emily Gielnik, 90+5), 20-Sam Kerr (19-Katrina Gorry, 90+1), 21-Ellie Carpenter
Subs not used: 3-Amy Sayer, 5-Mary Fowler, 7-Laura Alleway, 18-Mackenzie Arnold, 22-Larissa Crummer, 23-Alex Chidiac
Head coach: Alen Stajcic