U.S. U-23 Women's National Team set for training camp in Seattle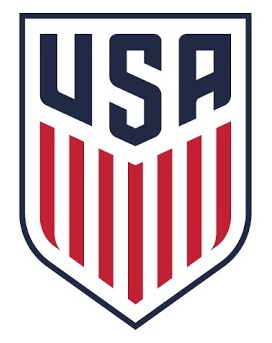 CHICAGO (Via U.S. Soccer) – The U.S. Under-23 Women's National Team will come together in Seattle, Washington from July 21-28 for a training camp featuring 24 players.
U.S. head coach B.J. Snow has called 20 college players and four youth club players to the camp, which includes a match against the Seattle Sounders Women of the WPSL on Monday, July 24 at 6 p.m. at the Husky Soccer Stadium on the University of Washington campus.
Two UW players have been called up in midfielder Shannon Simon and defender Kimberly Keever.
The U-23 WNT will be training in Seattle at the same time as the full U.S. Women's National Team, which is preparing to open the Tournament of Nations on July 27 at CenturyLink Field (5 p.m. PT on ESPN2).
The U.S. U-23 WNT was last together in June for the Women's U-23 Four Nations Nordic Tournament in Sweden where it defeated Norway 3-0, tied England 0-0 and downed Sweden 2-1 while playing with a roster that featured seven professional players from the NWSL.
Because this camp comes in the middle of the NWSL season, there are no professionals on the roster, but 11 players who were in Sweden have been called to this camp, including defender Kaleigh Riehl, who scored against Norway in Sweden.
The four players on the roster not yet in college – midfielders Jaelin Howell and Brianna Pinto and forwards Sophia Smith and Ashley Sanchez – were all on the roster for the recent U-20 WNT trip to Europe that featured two games each against England and Germany. Howell, Pinto and Smith were on the U-23 roster for the Nordic Tournament. All four played in the 2016 FIFA U-17 Women's World Cup in Jordan.
Howell scored twice for the U-23s in Sweden while Smith scored once. Sanchez and Smith each scored for the U-20 WNT during that trip to Europe in early July.
Five players on the roster played in the 2016 U-20 Women's World Cup in Papua New Guinea, including Sanchez, who scored in both FIFA youth World Cups in 2016.
Six players on the roster – goalkeeper Casey Murphy, forward Savannah McCaskill, Howell, Pinto, Sanchez and Smith – have seen training time with the full U.S. WNT.
U.S. Under-23 Women's National Team Roster
GOALKEEPERS (2): Casey Murphy (Rutgers; Bridgewater, N.J.), Annabella Geist (Oregon State; Milwaukie, Ore.)
DEFENDERS (9): Brooke Denesik (Texas Tech; Anthem, Ariz.), Indigo Gibson (California; Rancho Santa Margarita, Calif.), Zoey Goralski (UCLA; Naperville, Ill.), Natalie Jacobs (Notre Dame; Coto de Caza, Calif.), Ellie Jean (Penn State; Coventry, Conn.), Kimberly Keever (Washington; Manhattan Beach, Calif.), Tegan McGrady (Stanford; San Jose, Calif.), Kaleigh Riehl (Penn State; Fairfax Station, Va.), Gabrielle Seiler (Florida, Gainesville, Fla.)
MIDFIELDERS (6): Kristina Fisher (Miami; Jupiter, Fla.), Jaelin Howell (Real Colorado; Windsor, Colo.), Brianna Pinto (CASL; Durham, N.C.), Ashley Sanchez (So Cal Blues; Monrovia, Calif.), Shannon Simon (Washington; Torrance, Calif.), Charlotte Williams (Penn State; Rochester, N.Y.)
FORWARDS (7): Grace Hagan (Kansas; Wichita, Kans.), Sarah Luebbert (Missouri; Jefferson City, Mo.), Hailie Mace (UCLA; Ventura, Calif.), Savannah McCaskill (South Carolina; Chapin, S.C.), Sophia Smith (Real Colorado; Fort Collins, Colo.), Frances Crouse (Penn State; Greensburg, Penn.), Marissa Everett (Oregon; Canyon Lake, Calif.)