U.S. U-23 WNT roster announced for 2018 Nordic Tournament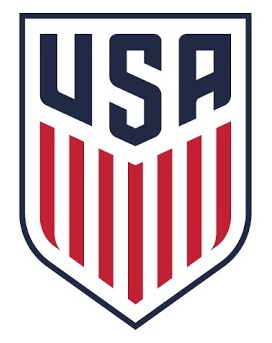 CHICAGO (Via U.S. Soccer) – The U.S. Under-23 Women's National Team will participate in the Women's U-23 Nordic Tournament during the FIFA international break from Aug. 29-Sept. 3, taking on Norway, Sweden and England.
U.S. head coach B.J. Snow has called up a unique roster that features 22 professional players and one collegiate player. Of the 22 pros, 12 play for NWSL teams and 10 play for European clubs. Those 10 players play in France (3), Sweden (2), and one each from Portugal, Iceland, Czech Republic, Spain and England.
"Playing on the international stage against top competition is a critical part of our players' development," Snow said. "For the first time in the history of our U-23 Women's National Team, we will be taking a roster consisting almost entirely of professional players. This is an exciting step in the evolution of this team but more importantly provides us a great indicator as to where women's soccer is heading in our country."
+READ: Jills Ellis names 23-player USWNT roster for late summer friendlies
The roster features six players who have seen time with the full U.S. Women's National Team, including five who have earned caps: Houston Dash goalkeeper Jane Campbell (3 caps), Dash midfielder Haley Hanson (1), Washington Spirit forward Ashley Hatch (1), Sky Blue FC forward Savannah McCaskill (6) and Spirit midfielder Andi Sullivan (10). Goalkeeper Casey Murphy, the USA's starter at the 2016 FIFA U-20 Women's World Cup, has also seen training time with the senior side but has not been capped.
"Throughout the process of selecting this roster, the NWSL clubs and coaches have been nothing short of fantastic to work with," Snow said. "We feel it's absolutely critical to nurture our relationships with each other so we can continue to mutually facilitate the development of our top young players. Fortunately, they have all been great in recognizing the opportunity the Nordic Tournament presents for their players, and we are extremely grateful to them for that."
Ten players on the roster have played in a FIFA World Cup at the youth level and the NWSL players have played a combined 176 league matches so far this year. Players eligible for the U-23 WNT this year are those born on or after January 1, 1995.
The USA will open its tournament against Sweden on Aug. 29 at Sarpsborg Stadium in Sarpsborg and then will face England on Aug. 31 in Fredrikstad Stadium in Fredrikstad. The USA's final match, against Norway on Sept. 3, will also be played at Sarpsborg Stadium.
Under-23 Women's Nordic Tournament Match Schedule:
Aug. 29             Norway vs. England      Sarpsborg Stadium; Sarpsborg, Norway
USA vs. Sweden
Aug. 31             Norway vs. Sweden       Fredrikstad Stadium; Fredrikstad, Norway
USA vs. England
Sept. 3             USA vs. Norway            Sarpsborg Stadium; Sarpsborg, Norway
Sweden vs. England
The only college player on the roster is defender Samantha Staab from Clemson.
"Professional opportunities for players around the world are becoming much more realistic as countries continue to invest in women's professional football," Snow added. "This makes monitoring and evaluating American players around the globe critical to our process. The ten European-based players selected to this roster show the growth of our game internationally and hopefully signify that we will continue to critically evaluate the entire player pool, both domestically and around the globe."
U.S. Under-23 Women's National Team Roster by Position
GOALKEEPERS (3): Courtney Brosnan (Le Havre AC; Madison, N.J.), Jane Campbell (Houston Dash; Kennesaw, Ga.), Casey Murphy (Montpellier HSC; Bridgewater, N.J.)
DEFENDERS (7): Maddie Bauer (Djurgårdens IF; Newport Beach, Calif.), Rachel Bloznalis (Umeå IK; Upton, Mass.), Megan Buckingham (Fimleikafélag Hafnarfjarðar; Novi, Mich.), Deja David (Le Havre AC; Montclair, N.J.), Schuyler DeBree (AC Sparta Prague; Fair Haven, N.J.), Mallory Eubanks (Washington Spirit; Lexington, Ky.), Samantha Staab (Clemson; San Diego, Calif.)
MIDFIELDERS (6): Morgan Andrews (Seattle Reign FC; Milford, N.H.), Carlyn Baldwin (Sporting Clube de Portugal; Oakton, Va.), Haley Hanson (Houston Dash; Overland Park, Kan.), Savannah McCaskill (Sky Blue FC; Chapin, S.C.), Andi Sullivan (Washington Spirit; Lorton, Va.), Bri Visalli (West Ham United W.F.C.; San Jose, Calif.)
FORWARDS (7): Imani Dorsey (Sky Blue FC; Elkridge, Md.), Summer Green (Chicago Red Stars; Brighton, Mich.), Ashley Hatch (Washington Spirit; Gilbert, Ariz.), Rachel Hill (Orlando Pride; Rollinsford, N.H.), Darian Jenkins (NC Courage; Heber City, Utah), Jaycie Johnson (Seattle Reign FC; Lee's Summit, Mo.), Toni Payne (Sevilla FC; Birmingham, Ala.)