U.S. U-23 WNT falls 2-1 to Houston Dash in Thorns Spring Invitational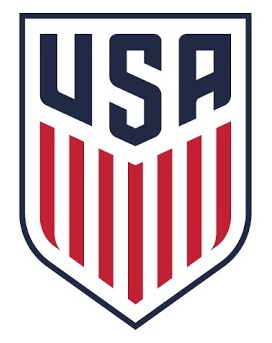 PORTLAND, Ore. (Via U.S. Soccer) – The U.S. Under-23 Women's National Team fell to the Houston Dash, 2-1, in the first of three games at the 2018 Thorns Spring Invitational.
The score line was the same as in last year's meeting between the U.S. U-23s and the Dash at the 2017 Thorns Spring Invitational, but in that game a 74th minute goal from Savannah McCaskill was cancelled out by two late goals from the Dash, including one from Amber Brooks.
This year, the Dash went up 2-0, including a goal from Brooks, before the USA pulled a goal back late.
The opening goal came from Dash forward Veronica Latsko in the 17th minute as she finished a header off a cross from the right flank by Rachel Daly. Brooks scored in the 55th minute after she muscled past several defenders to head home a free kick cross from Kristie Mewis.
+READ: USA drawn into Group C for FIFA U-20 Women's World Cup
The USA out-shot the Dash 14-11, but got its only goal when forward Catarina Macario bent a free kick from just outside the penalty area over the wall and into the top corner in the 74th minute.
For this tournament, U.S. U-23 WNT head coach B.J. Snow called up a roster of 23 collegiate players and one professional, goalkeeper Bella Geist of the Portland Thorns, who was in the nets for this match.
The USA will next face the Thorns on March 14 at 7:30 p.m. PT. The U-23s finish against the Chicago Red Stars on Saturday, March 17 at 1:30 p.m.
-U.S. Under-23 Women's National Team Match Report-
Match: U.S. U-23 Women's National Team vs. Houston Dash
Date: March 11, 2018
Competition: 2018 Thorns Spring Invitational
Venue: Merlo Field, Portland, Oregon
Weather: 57 degrees, Sunny
Scoring Summary:           1             2             F
USA                                      0             1             1
HOU                                    1             1             2
HOU – Veronica Latsko (Rachel Daly)       17th minute
HOU – Amber Brooks (Krisitie Mewis)      54
USA – Catarina Macario                               73
Lineups:
USA: 12-Bella Geist; 11-Ellie Jean (2-Julia Ashley, 64), 18-Kaleigh Riehl (capt.) (21-Ella Stevens, 64), 10-Julie James (7-Natalie Jacobs, 46), 15-Tegan McGradyn (19-Kristina Fisher, 73); 8-Jordan DiBiasi (5-Samantha Staab, 73), 24-Parker Roberts (14-Phoebe McClernon, 64), 6-Jay Boissiere (3-Dorian Bailey, 64); 13-Catarina Macario (16-Paige Monaghan, 79), 17-Kalya McCoy (9-Tziarra King, 35, 4-Jamie Cheslik, 64), 20-Morgan Weaver (23-April Bockin, 46)
Subs not used: 1-Ella Dederick, 25-Hailie Mace
Head Coach: B.J. Snow
HOU: 1-Jane Campbell (30-Bianca Henninger, 46); 3-Rachel Daly (14-Nichelle Prince, 83), 22-Amber Brooks (55-Janine Van Wyk, 83), 19-Kristie Mewis (5-Cari Roccaro 73), 20-Lindsey Agnew (21-Alli Murphy, 65); 12-Mana Shim (10-Savannah Jordan, 46), 8-Claire Folknor, 9-Haley Hanson (6-Linda Mothalo, 83); 4-Allison Wetherington (13-Cami Levin, 46), 16-Veronica Latsko (27-Caity Heap, 46), 18-Kimberly Keever (15-Lotta Okvist, 65)
Subs not used: 2-Michaela Hahn, 24-Megan Dunnigan
Head Coach: Vera Pauw
Stats Summary: USA / HOU
Shots: 14 / 11
Shots on Goal: 4 / 6
Saves: 4 / 3
Corner Kicks: 5 / 9
Fouls: 10 / 6
Offside: 1 / 1
Misconduct Summary:
None