U.S. U-20 men advance to meet River Plate in Dallas Cup Super Group final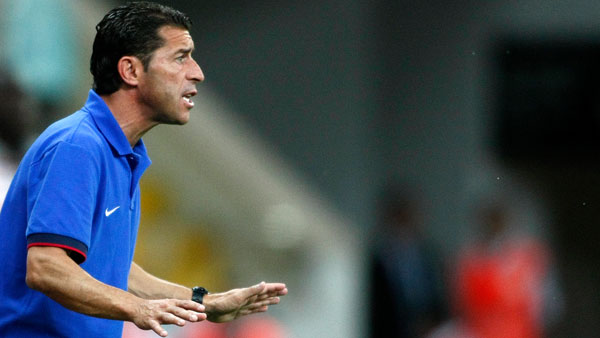 DALLAS, Texas – The final-day championship matches for the Dr Pepper Dallas Cup, the most prestigious international youth soccer tournament in the United States, have been determined.
The finals for the U17, Super 17s, U19 and the Gordon Jago Super Group games will be decided on the Historic Cotton Bowl field on Sunday.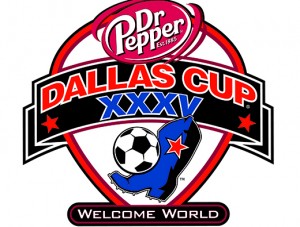 The Gordon Jago Super Group Final will be the exciting rematch of the opening game in Group C, which the U.S. U-20 National Team, coached by Tab Ramos (pictured above) came from behind in the second half to beat Argentina's River Plate, 3-2.
The match will be broadcast nationally on Time Warner SportChannel and Time Warner Deportes. It will also be broadcast on radio on ESPN Deportes Dallas 1540 AM and deportesdallas.com.
Despite the first-round loss, Argentina's River Plate rebounded to secure a wild card spot by defeating Tigres of Mexico 1-0 in their second game. Knowing that they needed goals to advance on the tiebreaker, River Plate delivered with a 7-0 victory over a short-handed Eintracht Frankfurt of Germany.
They advanced to the finals by taking down heavily favorite Coritiba by a score of 2-0. The Americans swept Group C, scoring seven goals while conceding only two, securing their knock-out round game vs. Fluminense.
After going up 2-0 early in the first half against the Brazilian club, the U.S. conceded a late first half goal to give their opponents hope. Their hope grew once U.S. defender Eric Palmer-Brown received a second yellow card early in the second half, putting the Americans on their heels for the rest of regulation.
The tying goal came in the third minute of stoppage time, as Fluminense's Euller Rodrigues slotted a cross home inside the six yard box to send the game into overtime. The Americans were able pull ahead for good, 3-2, when Rubio Rubin put in the rebound of his saved penalty kick.
Sunday's championship matches will start at 9:30 a.m.CT, when the U17 final will kick off between a matchup of two FC Dallas Youth teams; FC Dallas 97B Youth Premier vs. FC Dallas 97B Youth Gold. Two Mexican teams will vie for the Super 17s Boot and Ball trophy as Club America meets up against Monterrey Rayados at 12:30 p.m.
The U19 Championship will be decided between Costa Rica's U19 National Team and Liverpool FC Foundation College at 3 p.m.