U.S. U-19 Men's Youth National Team set to compete in Slovenia Nations Cup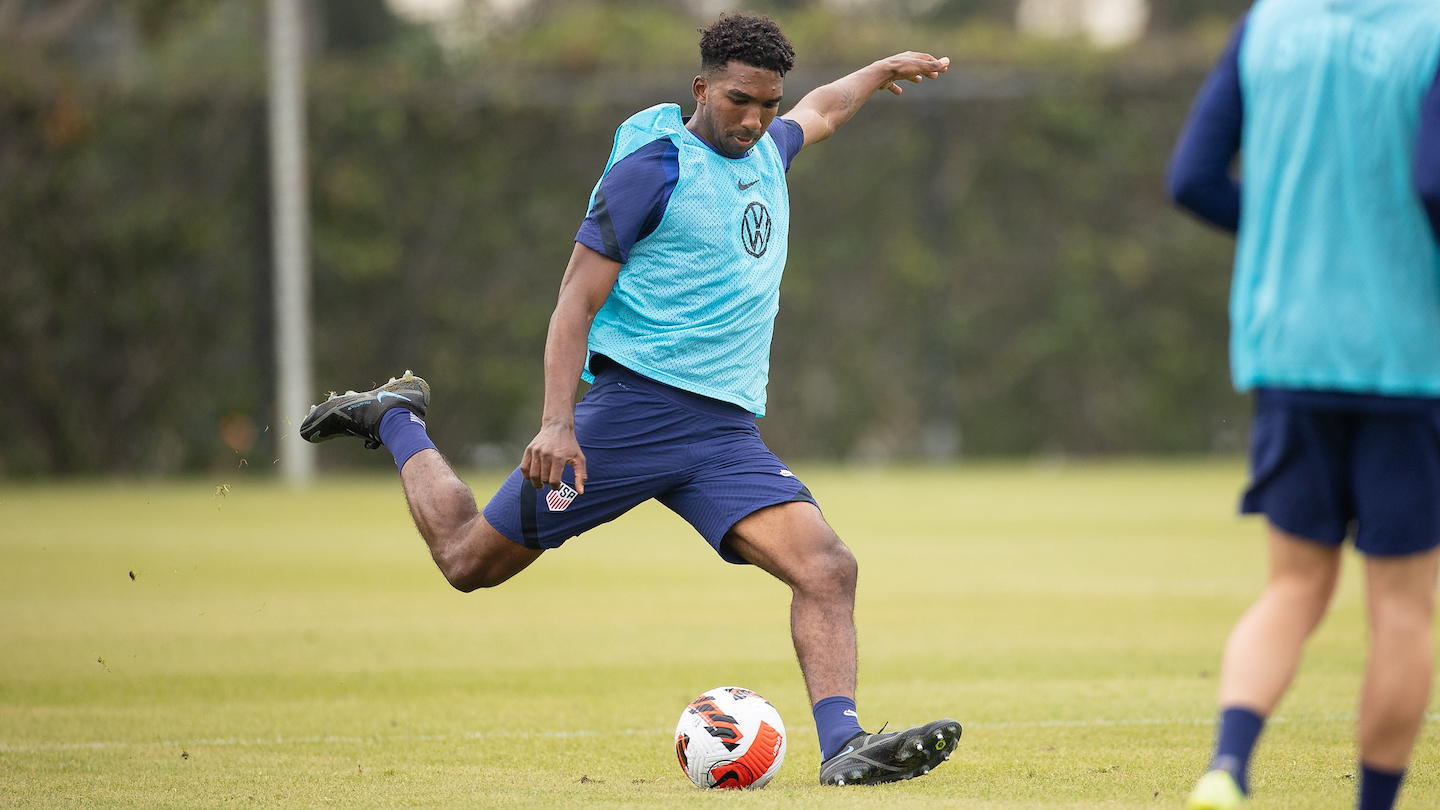 CHICAGO – The U.S. Under-19 Men's Youth National Team will face Malta, Croatia and Scotland at the Slovenia Nations Cup in Terme Catez, Slovenia from Sept. 16-28.
Players born on or after Jan. 1, 2004 are age-eligible for this U-19 MYNT cycle and head coach Marko Mitrović has called 20 players to Slovenia, 10 born in 2004 and 10 born in 2005. All 20 players are age-eligible for next summer's 2023 FIFA Under-20 World Cup.
U-19 MYNT ROSTER BY POSITION (CLUB/COLLEGE; HOMETOWN) – SLOVENIA NATIONS CUP
GOALKEEPERS (2): Antonio Carrera (FC Dallas; Frisco, Texas), Emmanuel Ochoa (San Jose Earthquakes; Salina, Calif.)
DEFENDERS (7): Noah Allen (Inter Miami CF; Pembroke Pines, Fla.), Reed Baker-Whiting (Seattle Sounders FC; Seattle, Wash.), Alexander Freeman (Orlando City SC; Plantation, Fla.), Kobi Henry (Reims/FRA; Lakeland, Fla.), Nolan Norris (FC Dallas; Celina, Texas), Thomas Williams (Orlando City SC; Titusville, Fla.), Joshua Wynder (Louisville City FC; Louisville, Ky.)
MIDFIELDERS (7): Benjamin Cremaschi (Inter Miami CF; Miami, Fla.), Zach Booth (Leicester City/ENG; Eden, Utah), Bryan Moyado (LAFC; La Puente, Calif.), Sergio Oregel Jr. (Chicago Fire FC; Chicago, Ill.), Jack Panayotou (Georgetown; Cambridge, Mass.), Marcel Ruszel (Torino/ITA; Chicago, Ill.), Owen Wolff (Austin FC; Austin, Texas)
FORWARDS (4): Favian Loyola (Orlando City SC; Orlando, Fla.), Rodrigo Neri (Atletico Madrid/ESP; Madrid, Spain), Oluwakorede Osundina (Orange County SC; Redmond, Wash.), Marcos Zambrano-Delgado (Philadelphia Union; Gladwyne, Pa.) 
USA SCHEDULE – FOURTH SLOVENIA NATIONS CUP
Wednesday, Sept. 21 – USA vs. Malta – 1 p.m. ET
Friday, Sept. 23 – USA vs. Croatia – 1 p.m. ET
Tuesday, Sept. 27 – USA vs. Scotland – 11 a.m. ET
Broadcast information for the Slovenia Nations Cup is still to be confirmed.
Goalkeeper Antonio Carrera and defender Noah Allen make their first appearances with the U-19 MYNT after helping the U-20 MYNT win this summer's Concacaf U-20 Championship and clinch qualification to the 2023 FIFA U-20 World Cup and 2024 Olympics. Allen scored in the tournament final vs. Dominican Republic, while Carrera didn't allow a goal in his two appearances in net. Defender Kobi Henry has previously been called up to the senior USMNT as part of its December 2021 training camp but did not play in the USA's match vs. Bosnia and Herzegovina.
In addition to Allen and Carrera, midfielders Zach Booth and Marcel Ruszel are also making their first appearances with the U-19 MYNT. Defenders Reed Baker-Whiting and Nolan Norris, midfielders Benjamin Cremaschi and Bryan Moyado as well as forward Favian Loyola have all been part of all four U-19 MYNT training camps this year since Mitrović took charge of the team in April.
The Slovenia Nations Cup represents the first matches for the U-19 MYNT since a pair of April friendlies vs. England and Norway in Marbella, Spain. The U-19s topped England 2-1 on second-half goals from forwards Oluwakorede Osudina and Rodrigo Neri, then defeated Norway 3-0 with a brace from Neri and a goal from forward Sergio Oregel Jr. All three scorers return for this tournament.
Fifteen clubs are represented on the roster, led by three players from Orlando City SC and two each from FC Dallas and Inter Miami CF. Four players are based abroad in England, France, Italy and Spain. The players hail from nine states, including six from Florida.