U.S. U-17 Women's National Team set for U.S. Soccer Invitational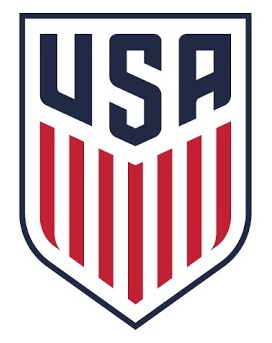 CHICAGO (Via U.S. Soccer) – The U.S. Under-17 Women's National Team will gather in Florida for a final tournament before the roster is selected for the FIFA Women's World Cup takes place in Uruguay from Nov. 13-Dec. 1.
The USA will host the 2018 U.S. Soccer U-17 Women's Invitational at the Premier Sports Complex in Lakewood Ranch, Fla., welcoming the U-17 Women's National Teams from Mexico, England and Colombia for a round-robin tournament featuring doubleheaders on Oct. 10, 12 and 14.
U.S. U-17 WNT head coach Mark Carr has named 26 players to the training camp roster for this tournament and the final 21-player World Cup roster will likely come from this group of players.
The USA will play South American World Cup qualifier Colombia on Oct. 10, face fellow Concacaf Women's World Cup qualifier Mexico on Oct. 12 and finish against England on Oct. 14.
+READ: Girls Development Academy East Conference Recap | Sept. 22-23
The cut-off date to be eligible for the upcoming U-17 Women's World Cup is players born on or after Jan. 1, 2001. For this roster, Carr chose 19 players born in 2001 but also included five players born in 2002 and one 15-year-old born in 2003 in forward Trinity Byers and one 14-year-old born in 2004 in forward Allyson Sentnor.
The USA will begin its FIFA U-17 Women's World Cup on Nov. 14 against Cameroon and will face 2016 FIFA U-17 Women's World Cup champion Korea DPR on Nov. 17 before finishing group play against Germany on Nov. 21.
The USA's first two games will be played at Estadio Alberto Suppici in Colonia del Sacramento and the Germany match will take place at Estadio Charrúa in the capital of Montevideo. The third tournament venue is Estadio Domingo Burgueño Miguel in Maldonado. All three venues are on the southwest coast of Uruguay.
The 16 teams that will participate in the sixth FIFA U-17 Women's World Cup are host Uruguay, Brazil and Colombia from South America, the USA, Mexico and Canada from Concacaf, Ghana, Cameroon and South Africa from Africa, Korea Republic, Korea DPR and Japan from Asia, Finland, Germany and Spain from Europe, and New Zealand from Oceania.
2018 U.S. Soccer U-17 Women's Invitational – U.S. Roster by Position

GOALKEEPERS (3): Angelina Anderson (Mustang FC; Danville, Calif.), Julia Dohle (New York City FC; Scarsdale, N.Y.), Lindsey Romig (IMG Academy; Midlothian, Va.)
DEFENDERS (7): Michela Agresti (FC Stars; Swampscott, Mass.), Samantha Agresti (FC Stars; Swampscott, Mass.) Talia DellaPeruta (NTH Tophat; Cumming, Ga.), Samar Guidry (FC Dallas; McKinney, Texas), Smith Hunter (Seattle Reign Academy; Seattle, Wash.), Makenna Morris (Bethesda SC; Germantown, Md.), Natalia Staude (NTH Tophat; Atlanta, Ga.)
MIDFIELDERS (6): Mia Fishel (San Diego Surf; San Diego, Calif.), Hannah Bebar (Eclipse Select SC; Naperville, Ill.), Megan Bornkamp (Charlotte SA; Moorseville, N.C.), Maya Doms (Davis Legacy; Davis, Calif.), Sophia Jones (San Jose Earthquakes; Menlo Park, Calif.), Astrid Wheeler (Concord Fire; Atlanta, Ga.)
FORWARDS (10): Trinity Byars (NTH Tophat; Atlanta, Ga.), Jordan Canniff (Washington Spirit – Maryland; California, Md.), Isabella D'Aquila (So Cal Blues; Rossmoor, Calif.), Mia Fontana (San Jose Earthquakes; Burlingame, Calif.), Sunshine Fontes (Hawaii Rush; Wahiawa, Hawaii), Payton Linnehan (FC Stars; Douglas, Mass.), Samantha Meza (Solar Soccer Club; Dallas, Texas), Trinity Rodman (So Cal Blues; Laguna Niguel, Calif.), Ainsley Ahmadian (Eclipse Select; Naperville, Ill.), Allyson Sentnor (South Shore Select; Hanson, Mass.)