U.S. U-17 Women's National Team set for tournament in China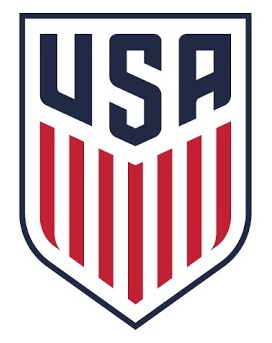 CHICAGO (Via U.S. Soccer) – The U.S. Under-17 Women's National Team will travel to China to participate in the four-team CFA International U-16 Women's Football Tournament in Weifang that also features Japan, Canada and China PR.
The USA will face Japan on July 12, take on Canada on July 14 and play the hosts on July 16.
At this point in the World Cup cycle, all four teams are basically U-16 teams with players born in 2001 and 2002. All the matches will be played at the Weifang Olympic Sports Center Stadium in Weifang, which is located on the coast of northeast China at the base of the Shandong Peninsula.
"This will be a memorable trip for the players in terms of their cultural, travel and soccer experience," U.S. U-17 WNT head coach Mark Carr said. "As the senior team just showed getting two results after long travel and short rest in Sweden and Norway, international soccer players have to learn how to travel great distances and still perform at their peak."
Carr has called up 20 players with 18 born in 2001 and two born in 2002. Included in the roster are three players taking part in their second U-17 WNT cycle in forward Jordan Canniff and defenders Kennedy Wesley and Kate Wiesner. All three were on the U.S. team that played at the 2016 FIFA U-17 Women's World Cup in Jordan.
Fifteen of the players on the roster were part of the team that won the Torneo Femminile Delle Nazioni in Gradisca, Italy last April. Canniff scored twice in the tournament while Maya Doms had three goals. Croix Bethune, Mia Fishel, Payton Linnehan, Kalyssa Van Zanten and Kate Wiesner scored each scored once.
"Going to China and playing in this tournament not only provides an exciting challenge, but also provides the kind of developmental environment that can only help our players," Carr said. "Our team did well on our trip to Europe in the Spring and these games are exactly what we need to continue the growth process through this cycle. It's really important that we continue to improve both individually and collectively and these games will give us three tests against three of the top sides in the world."
This group of players is in the middle of the first year of a two-year cycle in which they will attempt to qualify for the 2018 FIFA U-17 Women's World Cup that will be staged in Uruguay.
U.S. U-17 Women's National Team Roster by Position

GOALKEEPERS (2): Angelina Anderson (Mustang SC; Danville, Calif.), Lindsey Romig (IMG Academy; Midlothian, Va.)
DEFENDERS (7): Michela Agresti (FC Stars of Mass; Swampscott, Mass.), Talia DellaPeruta (Tophat SC; Cumming, Ga.), Tori Hansen (CASL; Raleigh, N.C.), Makenna Morris (Bethesda SC; Germantown, Md.), Natalia Staude (Tophat SC; Atlanta, Ga.), Kennedy Wesley (So Cal Blues; Rossmoor, Calif.), Kate Wiesner (Slammers FC; Monrovia, Calif.)
MIDFIELDERS (4): Croix Bethune (Concord Fire; Alpharetta, Ga.), Maya Doms (Davis Legacy; Davis, Calif.), Mia Fishel (San Diego Surf FC; San Diego, Calif.), Astrid Wheeler (Concord Fire; Atlanta, Ga.)
FORWARDS (7): Ainsley Ahmadian (Eclipse Select SC; Naperville, Ill.), Jordan Canniff (Richmond United; California, Md.), Sunshine Fontes (Honolulu Bulls SC; Wahiawa, Hawaii), Payton Linnehan (FC Stars of Mass.; Douglas, Mass.), Samantha Meza (Dallas Kicks SC; Dallas, Texas), Diana Ordonez (FC Dallas; Prosper, Texas), Kalyssa Van Zanten (Eclipse Select SC; Buffalo Grove, Ill.)