U.S. U-17 Women's National Team plays Canada to 1-1 draw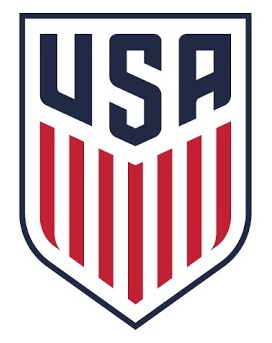 WEIFANG, China (Via U.S. Soccer) – The U.S. Under-17 Women's National Team tied Canada 1-1 in the second match for both teams at the U-16 CFA International Women's Youth Football Tournament.
Both goals came off corner kicks, with Michela Agresti volleying home a service from Kate Wiesner in the 24th minute while Canada equalized on a header from Ariel Young in the 50th minute.
The USA will head into its final match of the tournament on July 16 against China PR needing a victory to win the championship. The USA is currently tied with China in the four-team tournament as both countries have four points from two matches and both teams have a plus-2 goal difference. China PR has scored five goals to the USA's three, however, and a draw would give the hosts the tournament title.
The USA defeated Japan 2-0 on July 12. China PR defeated Canada 3-1 on July 12 and tied Japan 2-2 in today's other match.
At this point in the World Cup cycle, all four teams are basically U-16 teams with players born in 2001 and 2002. All the matches are being played at the Weifang Olympic Sports Center Stadium in Weifang, which is located on the coast of northeast China at the base of the Shandong Peninsula.
This group of U.S. players is in the middle of the first year of a two-year cycle in which they will attempt to qualify for the 2018 FIFA U-17 Women's World Cup that will be staged in Uruguay.
U.S. Under-17 Women's National Team Match Report
Match: United States U-17 WNT vs. Canada U-17 WNT
Date: July 14, 2017
Competition: U-16 CFA International Women's Youth Football Tournament Weifang
Venue: Weifang Olympic Stadium; Weifang, China
Weather: 90 degrees, high humidity
Scoring Summary:    1          2          F
USA                            1          0          1
CAN                           0          1          1
USA – Michela Agresti (Kate Wiesner)                      24th minute
CAN – Ariel Young                                                     50
Lineups:
USA: 1-Angelina Anderson; 2-Makenna Morris, 3-Kate Wiesner (capt.), 5-Michela Agresti, 6-Kennedy Wesley, 8-Astrid Wheeler, 9-Jordan Canniff, 11-Croix Bethune (10-Mia Fishel, 61), 13-Sunshine Fontes (18-Payton Linnehan, 61), 15-Maya Doms (17-Talia DellaPeruta, 79), 20-Diana Ordonez (16-Kalyssa Van Zanten, 46), 7-Samantha Meza, 69)
Subs not used:4-Tori Hansen, 12-Lindsey Romig, 14-Natalia Staude, 19-Ainsley Ahmadian
Head Coach: Mark Carr
CAN: 2-Isabella Hanisch, 3-Julianne Vallerand, 4-Caitlin Shaw (20-Olivia Scott, 86), 5-Maya Antoine, 6-Ariel Young, 7-Jayde Riviere, 10-Maya Ladhani (14-Maya Rogers, 86), 11-Kaila Novak (15-Latifah Abdu, 78), 13-Maliah De Rosario (21-Lara Kazandijan, 69), 18-Anna Karpenko, 23-Jordyn Huitema (capt.)
Subs not used: 1-Sophie Guilmette, 8-Aaliyah Scott, 9-Oluwateniola Akindoju, 12-Sonia Walk, 16-Audrey Francois, 17-Serita Thurton, 19-Elisabeth Tse
Head Coach: Beverly Priestman 
Stats Summary: USA / CAN
Shots: 9 / 6
Shots on Goal: 4 / 6
Saves: 5 / 3
Corner Kicks: 4 / 2
Fouls: 14 / 17
Offside: 4 / 1
Misconduct Summary:
None
U-16 CFA International Women's Youth Football Tournament Standings
| | | | | | | | | |
| --- | --- | --- | --- | --- | --- | --- | --- | --- |
| Team | GP | W | L | T | Pts. | GF | GA | GD |
| CHN | 2 | 1 | 0 | 1 | 4 | 5 | 3 | +2 |
| USA | 2 | 1 | 0 | 1 | 4 | 3 | 1 | +2 |
| CAN | 2 | 0 | 1 | 1 | 1 | 2 | 4 | -2 |
| JPN | 2 | 0 | 1 | 1 | 1 | 2 | 4 | -2 |
U-16 CFA International Women's Youth Football Tournament Results

July 12
USA 2, Japan 0
China PR 3, Canada 1
July 14
USA 1, Canada 1
Japan 2, China PR 2
July 16
USA vs. China PR
Canada vs. Japan