U.S. U-17 MNT roster announced for 2018 Four Nations Tournament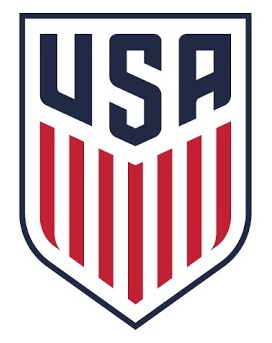 U.S. Boys / Men's National Team Roster Pools (2018)
U-15 | U-16 | U-17 | U-18 | U-19 | U-20 | MNT
CHICAGO (Via U.S. Soccer) – The U.S. Under-17 Men's National Team will travel to Mexico City from Sept. 30-Oct. 8 to compete in the 2018 Four Nations Tournament. The USA will face Argentina on Oct. 4, Mexico the following day and conclude the competiton against Chile on Oct. 7.
U.S. U-16 Boys' National Team head coach Shaun Tsakiris, who will lead the group during the tournament, has named 20 players to the roster. Six players are receiveing their first call-up to the U-17 player pool: Cade Cowell (San Jose Earthquakes), Mauricio Cuevas (LA Galaxy), James Dunning (Feyenoord), Mario Penagos (Sacramento Republic FC), Daniel Robles (Seattle Sounders FC) and Aiden Weaver (PA Classics).
The roster, which consists of 18 players born in 2002 – the age cut off year for the next U-17 World Cup – and two born in 2003, is made up primarily of core players who have played in key parts of the current cycle.
+READ: U.S. Soccer Boys Development Academy Potomac Area Recap | Sept. 15-16
Of the 20 players called up for the tournament, 18 have registered at least one season in the U.S. Soccer Development Academy. Four players from the roster have earned Academy Best XI selections: Axel Alejandre, Kobe Hernandez, Damian Las and Adam Saldana.
The trip to Mexico marks the seventh camp of the cycle. The squad has also traveled to Spain and Costa Rica, where the team's international competition included games against India (1-0, 1-0), Norway (2-0, 1-0), Costa Rica (2-2, 2-1) and Mexico (1-0, 1-2).
This group of players is nine months into its two-year cycle as the U-17 MNT and will transition to the U-19 team in 2020. The group forms the core of players who will compete at the 2019 Concacaf U-17 Championship for a regional title and berth to the 2019 FIFA U-17 World Cup.
The group began its cycle last December at the 2017 Nike International Friendlies before taking part in the inaugural U.S. Soccer Men's YNT Summit one month later.
Roster by Position
GOALKEEPERS (2): Aaron Cervantes (Orange County Soccer Club; Chino Hills, Calif.), Damian Las (Chicago Fire; Norridge, Ill.)
DEFENDERS (7): Axel Alejandre (FC United; Chicago, Ill.), Adam Armour (North Carolina FC; Cary, N.C.), Michael Barragan (Atlas FC; Guadalajara, Mexico), Mauricio Cuevas (LA Galaxy; Los Angeles, Calif.), Kobe Hernandez (LA Galaxy; Los Angeles, Calif.), Antino Lopez (Shattuck-St. Mary's; Las Vegas, Nev.), Kenny Nielsen (Pateadores; Irvine, Calif.)
MIDFIELDERS (6): Josh Atencio (Seattle Sounders FC; Bellevue, Wash.), James Dunning (Feyenoord; Rotterdam, Netherlands), Gilbert Fuentes (San Jose Earthquakes; Tracy, Calif.), Daniel Robles (Seattle Sounders FC; White Center, Wash.), Adam Saldana (LA Galaxy; Panorama City, Calif.), Aiden Weaver (PA Classics; Elizabethtown, Pa.)
FORWARDS (5): Sagir David Arce (Monarcas Morelia; Chihuahua, Mexico), Cade Cowell (San Jose Earthquakes; Ceres, Calif.), Alfonso Ocampo Chavez (Seattle Sounders FC; Kent, Wash.), Mario Penagos (Sacramento Republic FC; Elk Grove, Calif.), Ray Serrano (Seattle Sounders FC; Graham, Wash.)