U.S. U-17 Men's National Team beats Brazil, wins Nike Friendlies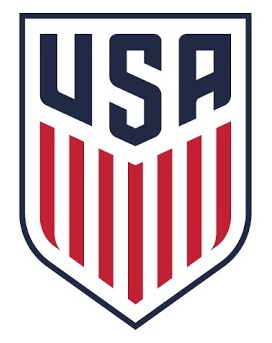 LAKEWOOD RANCH, Fla. (Via U.S. Soccer) – Goals from Ayo Akinola, Josh Sargent and Timothy Weah led the U.S Under-17 Men's National Team to a 3-0 victory against Brazil, clinching the 2016 Nike International Friendlies title on Sunday night at Premier Sports Campus. The championship marks the U-17 MNT's third Nike International Friendlies title since 2010 and first since 2013.
After two important first half saves from Justin Garces and a couple quality attacking chances, the U.S. broke through just before halftime when Akinola alertly chased down a ball over the top and forced a turnover before tucking home his fourth strike of the tournament in the 43rd minute.
The U-17 MNT found its second goal just after the break when Akinola connected with Sargent, giving the U.S. captain enough space to pick out the lower, left corner in the 51st minute. With Brazil pushing forward late, the U.S. iced the result with Weah's strike in second-half stoppage time.
Completing his first full year in his second stint as head coach of the U-17 MNT, John Hackworth praised his team's effort and pointed to the results as a stepping stone in the USA's technical and tactical development.
"I was in this job previously in my career and I've talked about it a lot, our soccer and tactical understanding are getting better," U-17 U.S. MNT head coach John Hackworth said. "The players are technical enough now that we can play against the best teams in the world and in some cases, not only compete with them on a technical and tactical side, but be successful like we were this week. I don't like to put results and development together as one, but it is an important part of the process that you learn how to be successful, in these games and tournaments.
"We work very hard, but with the idea that we're going to get better individually and with the idea that collectively, as a team, we are going to be able to go and compete. It's everybody at U.S. Soccer, especially from the Development Academy to the Youth National Teams, that we believe we can be successful in a World Cup one day. We are very connected in that goal and I just think in this little snapshot that you see some good signs of progress."
The victory saw the U.S. finish the 2016 Nike International Friendlies with a perfect 3-0-0 record, having previously defeated Turkey 7-1 and Portugal earlier in the week. Having conceded just two goals over three matches, Garces was awarded the tournament's Golden Glove. Akinola, Sargent and Andrew Carleton tallied four goals apiece, with the three forwards combining for 12 of the U-17 MNT's 15 goals over the three matches.
With the victory, the U-17 MNT closes the year with a 19-4-6 record over 29 matches in 2016.
2016 Nike International Friendlies Standings

Team

GP

W

L

D

Pts.

GF

GA

GD

USA

3

3

0

0

9

15

2

+13

Brazil

3

1

1

1

4

7

8

-1

Portugal

3

1

1

1

4

6

10

-4

Turkey

3

0

3

0

0

3

11

-8
Goal Scoring Rundown:
USA – Ayo Akinola (Chris Durkin), 43rd minute: The U.S. grabbed the lead just before halftime when an alert play by Blaine Ferri forced a Brazil turnover at midfield. The ball squirted back to Arturo Vasquez before a quick pass to Durkin saw the midfielder float a long ball over the top. With Akinola bearing down, Brazil defender Matheus Stockl misplayed the ball, allowing the Toronto FC Academy product to pounce in alone on goal where he slid his effort past the onrushing Gabriel Brazão and inside the left post. The goal was Akinola's fourth of the competition. USA 1, BRA 0
USA – Josh Sargent (Ayo Akinola), 51st minute: The U.S. doubled its advantage shortly after halftime when Akinola played a clever through ball to slip Sargent into the box on the right. The U.S. captain took one touch before expertly tucking his low effort past substitute 'keeper Arthur Gazze and inside the left post, matching Akinola with his fourth of the tournament. USA 2, BRA 0
USA – Timothy Weah (Bryan Reynolds, Jr.), 90+4 minute: With Brazil pushing forward in the dying moments of the match, the U.S. was able to catch the visitors out in transition one last time when Reynolds slotted Weah in on the right before he charged to goal and hit a low effort that Gazze only partially touched before it rolled over the goal line. USA 3, BRA 0 FINAL
Key Saves & Defensive Stops:
BRA – Gabriel Brazão, 13th minute: High pressure from Josh Sargent forced Brazil defender Matheus Stockl into a turnover, leaving the U.S. captain with a lane towards goal. Full of speed, Sargent's final touch before his shot was heavy, but still forced Gabriel Brazão to come off his line, to swipe away the danger with his right paw.
BRA – Gabriel Brazão, 19th minute: Andrew Carleton's in-swinging corner kick from the left glided into the six-yard box where Gabriel Brazão fully extended to parry it out for another corner kick, clearing the danger as Sargent lurked at the back post.
USA – Justin Garces, 25th minute: Brazil found their first chance of the game when VInicius Jr. forced a turnover at midfield and quickly pedaled towards the box. Drawing a defender to him, he slid it to Vitinho on his right, who let loose a low blast that Garces got down to his right to save.
USA – Justin Garces, 37th minute: After a lull in the action to allow medical attention for Brazil goalkeeper Gabriel Brazão, the U.S. was caught flat-footed when a ball over the top from Matheus Stockl saw Vitinho time his run to perfection and gain a lane to goal down the left. The speedy attacker broke into the box and rifled a shot that Garces strongly pawed away for a corner kick at the near post.
BRA – Arthur Gazze, 69th minute: The U.S. nearly extended their lead when George Acosta's chip over the top found Sargent who raced to the top of the area. The St. Louis Scott Gallagher product did well to hold the ball up before laying off for Jaylin Lindsey on the right, but his powerful effort was well held by substitute Brazil goalkeeper Arthur Gazze.
– U.S. Under-17 Men's National Team Match Report –
Match: U.S. U-17 Men's National Team vs. Brazil
Date: Dec. 4, 2016
Competition: 2016 Nike International Friendlies
Venue: Premier Sports Campus Stadium Field; Lakewood Ranch, Fla.
Kickoff: 5 p.m. ET
Attendance: 4,072
Weather: 81 degrees; clear skies
Scoring Summary: 1 2 F
USA                          1 2 3
POR                          0 0 0
USA- Ayo Akinola (Christopher Durkin)                43rd Minute
USA – Josh Sargent (Ayo Akinola)                         51
USA – Timothy Weah (Bryan Reynolds, Jr.)          90+2
Lineups:
USA: 1-Justin Garces; 2-Jaylin Lindsey, 4-James Sands (16-Rayshaun McGann, 42), 5-Arturo Vasquez, 3- Christopher Gloster; 8-Blaine Ferri (14-Carlo Ritaccio, 90+1), 6-Christopher Durkin, 10-George Acosta (20-Isaac Angking, 80); 7-Ayo Akinola (13-Sergino Dest, 90+1), 9-Josh Sargent (capt.) (17-Bryan Reynolds, Jr., 90+1), 11-Andrew Carleton (19-Timothy Weah, 70)
Subs not used: 12-Carlos Joaquim Dos Santos, 15-Carlos Asensio, 18-Indiana Vassilev
Head coach: John Hackworth
BRA: 1-Gabriel Brazão (12-Arthur Gazze, 46); 2-Wesley Andrade, 3-Vitor Eduardo, 14-Geovani Marinho (16-Luan Pereira, 58), 4-Matheus Stockl, 6-Kazu (15-Kevin Kelsey, 73); 7-Paulo Henrique (9-Lincoln Correa, 58), 8-Vitinho (capt.) (19-Denilson Rodrigues, 59), 10-Alan Souza, 11-Vinicius Jr.; 17-Rodrigo Nestor (18-Helio Junio, 59)
Subs not used: 5-Gustavo Henrique, 13-Lucas Rosa, 20-Savio Santos
Head coach: Carlos Amadeu
Stats Summary: USA / BRA
Shots: 13 / 10
Shots on Goal: 9 / 2
Saves: 2 / 6
Corner Kicks: 4 / 2
Fouls: 19 / 8
Offside: 3 / 0
Misconduct Summary:
USA – Jaylin Lindsey (caution)                35th Minute
USA – Andrew Carleton (caution)            53
USA – Christopher Durkin (caution)         70
USA – Rayshaun McGann (caution)        76
USA – Joshua Sargent (caution)              89
Officials:
Referee: Michael Radchuk (USA)
Assistant Referee 1: Adrienne McDonald (USA)
Assistant Referee 2: Chris Elliott (USA)
Fourth Official: Joe Dickerson (USA)