U.S. U-17 MNT to play Turkey tonight at Nike International Friendlies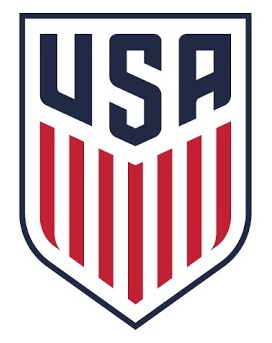 LAKEWOOD RANCH, Fla. (Via U.S. Soccer) – Coming off a dominant 7-1 victory over Portugal on Wednesday, the United States U-17 Men's National Team looks for its second win at the 2016 Nike International Friendlies when they take on Turkey on Friday night at Premier Sports Campus.
In the tournament's opening game, Turkey played Brazil close before falling 4-2 on Wednesday afternoon. The USA currently stands atop the round-robin tournament standings with three points, edging Brazil on goal difference.
Friday's Nike International Friendlies schedule begins with Brazil taking on Portugal at 3:30 p.m., followed by the U-17 MNT against Turkey at 7 p.m. ET. Fans can follow all the action LIVE on ussoccer.com, as well as U.S. Soccer's Facebook page and YouTube channel.
2016 Nike International Friendlies Tournament Standings & Schedule
2016 Nike International Friendlies Standings
Team
GP
W
L
D
Pts.
GF
GA
GD
USA
1
1
0
0
3
7
1
+6
Brazil
1
1
0
0
3
4
2
+2
Turkey
1
0
1
0
0
2
4
-2
Portugal
1
0
1
0
0
1
7
-6
Wednesday, Nov. 30
Brazil 4, Turkey 2
USA 7, Portugal 1 
Friday, Dec. 2
Portugal vs. Brazil – 3:30 p.m. ET
USA vs. Turkey – 7 p.m. ET
Sunday, Dec. 4
Turkey vs. Portugal – 1:30 p.m. ET
USA vs. Brazil – 5 p.m. ET
U.S. U-17 MNT Notes
The U-17 MNT is 17-4-6 over 27 international matches in 2016.
The last time the two sides met came on Turkish soil, where the USA fell 3-1 in the 2016 Aegean Cup championship game on January 23 inside Mumin Ozkasap Stadium in Izmir, Turkey. The lone USA goal was scored by Adrian Villegas in the 76th minute. Malik Karaahmet (19'), Enes Islam Ilkin (24') and Recep Gul (50') each recorded a goal for Turkey during the 80-minute contest.
In Turkey's 4-2 loss to Brazil on Wednesday, Atalay Babacan provided the assist on Abdussamed Karnuçu's 54th minute goal before converting a penalty kick in the 72nd minute.
USA captain Josh Sargent is coming off one of his best performances of the year, recording a hat trick in what proved to be a physically dominant performance against Portugal.
Six of seven goals in the USA's 7-1 win vs. Portugal were score by players that hail from U.S. Soccer Development Academy clubs.
The U-17 MNT has only lost four out of 27 international matches played this year, with the losses coming vs. Romania, Turkey, Mexico and Panama.
14 players on the USA Nike International Friendlies roster are currently enrolled in U.S. Soccer's 2016 Fall Residency program.
Toronto FC Academy product Ayomide Akinola leads the U-17 MNT in scoring with 16 goals in 2016. He is followed by St. Louis Scott Gallagher's Josh Sargent with twelve and Weston FC's George Acosta with 10.
Timothy Weah is the son of former FIFA World Player of the Year George Weah.
The U.S. U-17 MNT will be coached by John Hackworth.
U.S. U-17 MNT Roster for 2016 Nike International Friendlies:
GOALKEEPERS (2): Carlos Joaquim Dos Santos (S.L. Benfica; Philadelphia, Penn.), Justin Garces (Kendall SC; Miami, Fla.)
DEFENDERS (7): Carlos Asensio (Atlanta United FC; Roswell, Ga.), Sergino Dest (Ajax; Almere-stad, Netherlands), Christopher Gloster (New York Red Bulls; Montclair, N.J.), Jaylin Lindsey (Sporting Kansas City; Charlotte, N.C.), Carlos Ritaccio (BW Gotschee; Westbury, N.Y.), James Sands (New York City FC; Rye, N.Y.), Arturo Vasquez (FC Golden State; Mira Loma, Calif.)
MIDFIELDERS (6): George Acosta (Weston FC; Hollywood, Fla.), Isaac Angking (New England Revolution; Providence, R.I.), Christopher Durkin (D.C. United; Glen Allen, Va.), Blaine Ferri (Solar Chelsea SC; Southlake, Tex.), Rayshaun McGann (Philadelphia Union; Royal Palm Beach, Fla.), Indiana Vassilev (IMG Academy; Savannah, Ga.)
FORWARDS (5): Ayomide Akinola (Toronto FC; Brampton, Ont.), Andrew Carleton (Atlanta United FC; Powder Springs, Ga.), Bryan Reynolds Jr. (FC Dallas; Little Elm, Tex.), Joshua Sargent (Scott Gallagher Missouri; O'Fallen, Mo.) Timothy Weah (Paris Saint-Germain F.C.; Rosedale, N.Y.)
2016 U-17 MNT Results
Record 17-4-7 (28 matches, 27 international)
| | | | | |
| --- | --- | --- | --- | --- |
| Date | Opponent | Result | Venue | Goal Scorers |
| Jan. 18, 2016 | vs. Romania | 0-1 L | Kusadasi, Turkey | — |
| Jan. 19, 2016 | vs. Greece | 2-1 W | Adnan Menderes, Turkey | Carleton, Temple |
| Jan. 21, 2016 | vs. Belgium | 2-0 W | Adnan Menderes, Turkey | Carleton, Sargent |
| Jan. 23, 2016 | vs. Turkey | 1-3 L | Mumin Ozkasap, Turkey | Villegas |
| March 22, 2016 | vs. Brazil | 1-1 D | Poire-Sur-Vie, France | Akinola |
| March 24, 2016 | vs. England | 2-2 D | Poire-Sur-Vie, France | Acosta(2) |
| March 26, 2016 | vs. Russia | 4-0 W | Bretignolles-Sur-Mer, France | Acosta(2), Akinola(2) |
| March 28, 2016 | vs. France | 3-2 W | Montaigu, France | Weah, Acosta(2) |
| April 15, 2016 | vs. Canada | 3-1 W | Lockhart Stadium, Ft. Lauderdale, Fla. | Acosta, Goslin, Carleton |
| April 17, 2016 | vs. Canada | 3-1 W | Lockhart Stadium, Ft. Lauderdale, Fla. | Carleton, Akinola(2) |
| May 15, 2016 | vs. Tanzania | 1-1 D | Goa, India | Akinola |
| May 19, 2016 | vs. India | 4-0 W | Goa, India | W. Sands(2), Vaughn, Negrete |
| May 21, 2016 | vs. South Korea | 0-0 D | Goa, India | — |
| May 23, 2016 | vs. Malaysia | 2-1 W | Goa, India | Sargent(2) |
| May 25, 2016 | vs. South Korea | 1-1 D (0-1 aet) | Goa, India | Carleton |
| Aug. 25, 2016 | vs. Portugal | 3-3 D | Mexico City, Mexico | Carleton(2), Akinola |
| Aug. 26, 2016 | vs. Qatar | 2-1 W | Mexico City, Mexico | Jones, Akinola |
| Aug. 28, 2016 | vs. Mexico | 3-6 L | Mexico City, Mexico | Akinola, Vasquez, Acosta |
| Sept. 15, 2016 | vs. Guatemala | 8-0 W | Bradenton, Fla. | Sands, Akinola(2), Sargent(2), Jones, Angking(2) |
| Sept. 17, 2016 | vs. Guatemala | 9-0 W | Lakewood Ranch, Fla. | Akinola(2), Sargent(2), Jones(3), Durkin, Gloster |
| Sept. 27, 2016 | vs. Panama | 3-1 W | Panama City, Panama | Akinola, Acosta, Carleton |
| Oct. 1, 2016 | vs. Panama | 0-2 L | Panama City, Panama | — |
| Oct. 8, 2016 | vs. Saint Louis FC | 1-1 D | St. Louis, Mo. | Temple |
| Oct. 22, 2016 | vs. Costa Rica | 3-1 W | Bradenton, Fla. | Reynolds, Ferri, Sargent |
| Oct. 24, 2016 | vs. Costa Rica | 4-0 W | Bradenton, Fla. | Ferri, Sargent, Acosta, Akinola |
| Nov. 2, 2016 | vs. Jamaica | 3-0 W | Kingston, Jamaica | Akinola, Sargent, Temple |
| Nov. 6, 2016 | vs. Jamaica | 4-0 W | Kingston, Jamaica | Acosta, Carleton(2), Reynolds |
| Nov. 30, 2016 | vs. Portugal | 7-1 W | Lakewood Ranch, Fla. | Sargent (3), Carleton (2), Akinola, McGann |