U.S. U-17 Men's National Team earns 4-1 win over Hungary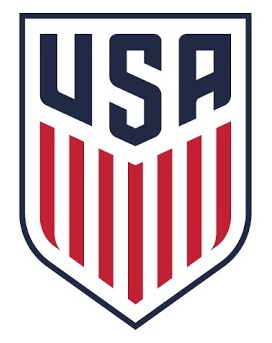 PRAGUE (Via U.S. Soccer) – The U.S. U-17 Men's National Team kicked off its title defense at the 24th International Youth Tournament of Vaclav Jezek with an emphatic 4-1 win against Hungary. Paris Saint-Germain's Tim Weah, 2016-17 Development Academy U-15/16 Champion Andrew Carleton and U-20 World Cup phenom Josh Sargent all notched goals.
Weah opened the scoring in the 26th minute and the USA never looked back as Carleton added the second goal just six minutes later. After the break, Hungary got on the board with a goal from Norbert Szendrei, but a late brace from Sargent put the game out of reach, as he scored in the 78th and 90th minutes.
The U.S. will face Russia in its second group stage match on Aug. 23 at 11 a.m. ET. The U.S. U-18 MNT also faced Russia in the group stage of last year's competition, coming away with a high-scoring 5-3 win on their way to winning the tournament title. After three group stage matches, the eight teams from Groups A and B will be placed into classification matches to determine final placement.
– U.S. Under-17 Men's National Team Match Report –
Match: U.S. U-17 Men's National Team vs. Hungary
Date: Aug. 22, 2017
Competition: 24th International Youth Tournament of Vaclav Jezek
Venue: Sokol Hostouň
Kickoff: 11 a.m. ET
Weather: 65 degrees
Scoring Summary:             1          2          F
USA                                     2          2          4
HUN                                    0          1          1
USA – Timothy Weah (Josh Sargent)             26th minute
USA – Andrew Carleton                                 32
HUN – Norbert Szendrei (Zoltan Toth)          61
USA – Joshua Sargent (Jacob Reyes)             78
USA – Joshua Sargent                                     90
Lineups:
USA: 1- Justin Garces; 3- Christopher Gloster, 5- Arturo Vasquez (18- Christopher Goslin, 52'), 4- Tyler Shaver, 2- Jaylin Lindsey; 6- Christopher Durkin (14- James Sands, 80'), 8- Blaine Ferri (24- Indiana Vassilev, 74'), 10- George Acosta (17- Jacob Reyes, 74'), 7- Timothy Weah, 9- Joshua Sargent (Capt.), 11- Andrew Carleton
Subs Not Used: 12- Carlos Joaquim Dos Santos, 13- Akil Watts, 15- Charlie Asensio, 16- Taylor Booth, 19- Alejandro Pereira, 20- Alex Mendez, 23- Ulysses Llanez
Head Coach: John Hackworth
HUN: 1- Istvan Oroszi; 2- Daniel Farkas, 5- Gergo Bolla, 4- Balazs Opavszky , 3- Mario Zeke; 17- Tamas Kiss (16- Erik Galacs, 80'), 18- Dominik Molnar (6- Gabor Darabont, 72'), 8- Botond Nandori, 9- Norman Timari; 10- Norbert Szendrei, 19- Zoltan Toth (21- Adam Nemeth, 80')
Subs Not Used: 7- Marton Greczi, 11- Bence Babinszky, 12- Peters Kovacs, 13- Robert Horvath, 14- Attila Temesvari, 15- Dominik Arday, 20- Adrian Szilagyi, 23- Gergo Major
Head Coach: Antal Nemeth
Stats: USA / HUN
Shots:  16 / 8
SOG:    11 / 7
Fouls:    6 / 11
Corners: 2 / 7
Offside:  3 / 3
Misconduct Summary: 
None
Officials:
Referee: Jiri Houdek
Assistant Referee: Jakub Simacek
Assistant Referee: Ondrej Kozar
Note: Match was 90 minutes on natural grass