U.S. U-17 Men's National Team defeats Panama 3-1 in friendly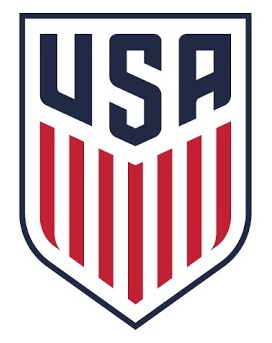 CHICAGO (Via U.S. Soccer) – The U.S. Under-17 Men's National Team did not disappoint in their first matchup against Panama on Sept. 27 in Panama City's Maracana Stadium, earning a solid 3-1 victory.
This was the first of two matchups against Panama, and the U.S. U-17's made sure to impose their dominance from the get go. Ayo Akinola was the first to find the back of the net in the 21st minute with an assist from Blaine Ferri. George Acosta then launched a rocket of a free kick into the upper left corner in the 36th minute to give the USA a 2-0 lead at half.
Panama came charging out of the gates in the second half, giving Victor Griffith the opportunity to cut the U.S. U-17's lead in the 56th minute. However, the USA's Andrew Carleton took care of business just ten minutes later, dribbling all the way up from the midfield to score and secure the U-17 MNT's a 3-1 win.
Next up, the U.S. U-17 MNT will look to close out its training camp in Panama City on Oct. 1 with another victory against Panama on foreign soil.
+Read: Financial aid for players adds to winning culture at FC Dallas Youth
-U.S. U-17 Men's National Team Match Report-
Match: U.S. U-17 Men's National Team vs. Panama
Date: Tuesday, Sept. 27, 2016
Competition: International Friendly
Venue: Maracana Stadium; Panama City, Panama
Kickoff: 3:00 p.m. ET
Weather: 85 degrees
Scoring Summary:             1               2               F
USA                                             2               1               3
PAN                                            0               1               1
USA- Ayomide Akinola (Blaine Ferri)                             21st minute
USA- George Acosta                                                                 36
PAN- Victor Griffith                                                                 56
USA- Andrew Carleton                                                           66
Lineups:
USA: 1-Justin Garces; 3-Christopher Gloster (13-Arturo Vasquez, 61), 5-Rayshaun McGann, 4-James Sands, 2-Jaylin Lindsey; 6-Christopher Durkin (20-Isaac Angking, 80), 8-Blaine Ferri (18-Christopher Goslin, 61),10-George Acosta; 11-Andrew Carleton; 9-Joshua Sargent (Capt.), 7-Ayomide Akinola (21-Zyen Jones, 75)
Subs Not Used: 12-Carlos Joaquim Dos Santos,14-Jake Arteaga, 15-Kelee Cornfield-Saunders, 16-Taylor Booth, 17-William Sands, 19-Nicolas Garcia-Morillo, 23-Chandler Vaughn
Head Coach: John Hackworth
PAN: 1-Jorginho Frias; 2-Emmanuel Gomez (4-Soyell Trejos, 61), 5-Raul Motta, 14-Angel Perez (Capt.), 3-Jose Luis Soto (18-Edward Perez, 36); 6-Humberto Harding, 8-Victor Griffith (20-Erick Mejia, 75), 16-Rainel Rivas (7-Raul Moran, 61); 11-Eduardo Guerrero, 9-Jorge Clement (10-Diego Valanta, 40 (19-Edgar Cunningham, 84), 15-Alberts Fruto (13-Carlos Headley, 30)
Subs Not Used: 12-Alejandro Fabrega, 17-Jorge Barria, 21-Angel Orelien, 22-Jameel Lynch
Head Coach: Juan Cubillas
Stats Summary: USA/PAN
Shots: 17 / 8
SOG: 12 / 2
Fouls: 8 / 9
Corners: 0 / 1
Offsides: 1 / 1
Misconduct Summary:
PAN- Victor Griffith (ejection)                                           76th minute
Officials:
N/A
Please note: Match was 90 minutes on field turf.